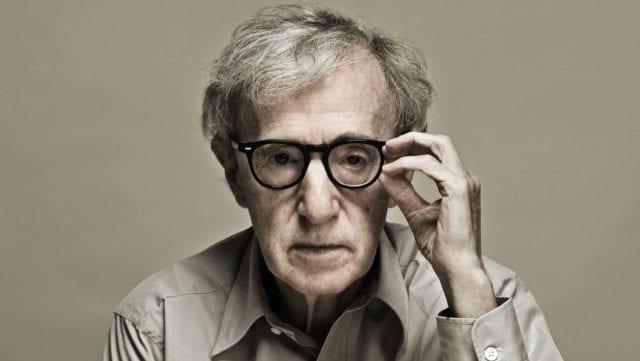 Mitte 2015 wurde verkündet, dass kein geringerer als Regisseur und Drehbuchautor Woody Allen ins TV-Geschäft einsteigt: und zwar als Regisseur einer Amazon Original Series. Allen war bisher hauptsächlich im Filmgeschäft tätig – und schnell hat er seine Vertragsunterzeichnung mit Amazon auch schon bereut. Eine Serie machen? Wollte er eigentlich gar nicht. Aber Amazon hat immer und immer wieder gefragt und letztendlich ein so gutes Angebot gemacht, ohne ihm irgendwelche Vorgaben zu geben, dass er einfach nicht ablehnen konnte. Er nannte die Vereinbarung mit Amazon schließlich sogar "a catastrophic mistake".
It could be a cosmic embarrassment. I just hope I don't disappoint Amazon.
I have regretted every second since I said O.K.
Nun scheint sich die Ikone der Filmwelt aber zumindest soweit vom ersten Schock erholt zu haben, dass er sich ernsthafte Gedanken über sein noch namenloses Projekt machen konnte, von dem bisher eigentlich nur bekannt ist, dass es 6 Episoden á 30 Minuten umfassen wird und in den 1960ern spielen wird. Denn nun hat er eine, sagen wir, interessante Entscheidung bezüglich der Besetzung getroffen: Neben Elaine May und ihm selbst wird Popsängerin Miley Cyrus eine Hauptrolle in der Serie übernehmen.
Diese hat zwar Erfahrung im Serien-Business – als Teenager spielte sie die Hauptrolle der Kinderserie Hannah Montana – dennoch muss ich sagen, dass mich diese Wahl ziemlich überrascht. Woody Allen ist zwar dafür bekannt, dass er keine aalglatten Frauen für seine zu besetzenden Rollen wählt, aber Frau Cyrus hätte ich persönlich jetzt nicht mit Diane Keaton, Cate Blanchett und Scarlett Johannson in eine Riege eingereiht. Die jedoch fühlt sich selbstverständlich ziemlich geehrt, wie sie auf ihrem Instagram-Kanal mit einem angeblich schon laaange neben ihrem Bett stehenden Allen Bild deutlich zu verstehen gab.
Ich jedenfalls bin sehr gespannt, wie sich Miley Cyrus so in den 1960ern schlagen wird. Popsängerin und ebenso auf Skandal-Vermarktung setzende Kollegin Lady Gaga hat immerhin den Golden Globe als beste Darstellerin einer Mini-Series für ihre Rolle der Komtess in American Horror Story: Hotel erhalten. Aber das heißt ja (hoffentlich) nichts.

Die Dreharbeiten zum "Untitled Woody Allen Project" beginnen im März. Die Ausstrahlung der Serie ist noch für 2016 geplant. Sie wird auf Amazon Prime in den USA, der UK und in Deutschland verfügbar sein.

via: BBC Beitragsbild: Nicolas Guerin/Contour Getty

-->