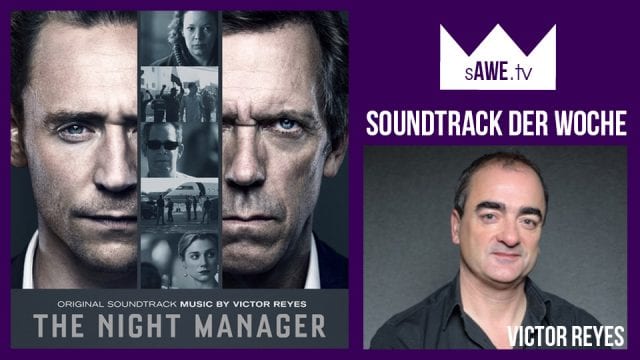 Neue Folge unserer Serie "Soundtrack der Woche": Hier stellen wir Euch regelmäßig Scores, Tracks und Musik-Alben zu unseren Lieblingsserien vor. Dabei gehen wir einerseits auf die Akteure hinter dem Soundtrack ein, aber natürlich auch ausführlich auf die Musik selbst – und ihre Wirkung auf die Serie. Folge 55: Musik in: The Night Manager.
Die Serie – darum geht's
THE NIGHT MANAGER Trailer German Deutsch | Tom Hiddelston Serie 2016
Die ursprüngliche Geschichte zu "The Night Manager" von John le Carré wurde von der BBC in die heutige Zeit geholt, die Serie startet mit den Unruhen in Ägypten. Die Story erzählt die älteste Geschichte der Welt: Gut gegen Böse. Und das Gute versucht einen Verbündeten in die Organisation des Bösen zu schleusen, der helfen soll, das Böse niederzustrecken. Das Ziel der Operation: Richard Onslow Roper, gespielt von Hugh Laurie. Roper ist der führende Kopf einer weltumspannenden Organisation, die mit Waffenhandel das große Geld macht. Das Gute wird von Olivia Colman verkörpert, Colman spielt Agent Burr (im Originalbuch ist dies ein Mann), die eine eigene Abteilung führt (sie und ein Partner), deren einziges Ziel es zu sein scheint, Roper zu Fall zu bringen. Aber Roper geht in seinen Geschäften sehr vertraulich und bedacht vor, so dass es bisher nicht möglich war, ihm etwas gerichtsfest nachzuweisen. Was Burr und das MI6 gebrauchen könnten, wäre ein Insider, der die Agenten mit Informationen versorgt und so Angela Burr einen Vorteil verschaffen könnte. Nur ist die Nähe zu Roper ausschließlich seinen engsten Vertrauten vorbehalten, in diesen Kreis ist es nahezu unmöglich einen Außenstehenden einzuschleusen. Und das führt zu Jonathan Pine. Jonathan Pine ist ein ehemaliger Soldat, der seit Jahren in den nobelsten Hotels auf diesem Planeten als Nachtmanager arbeitet. Dies ist auch der Berührungspunkt zu Roper.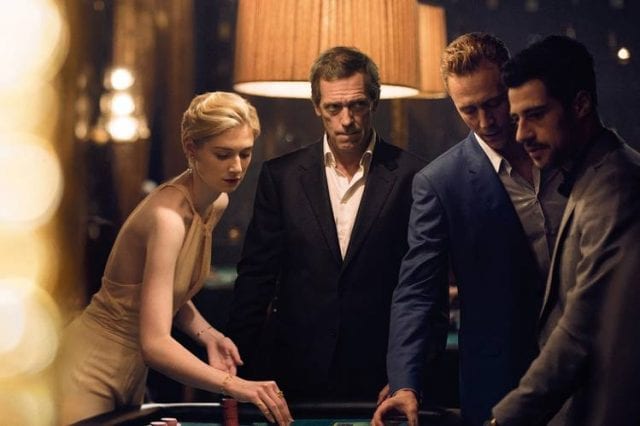 Einen ausführlichen Einstieg in die Serie liefert Tobias in seinen Reviews.
Der Komponist
Victor Reyes ist bislang noch relativ unbekannt im Soundtrack-Business. Man kennt von ihm vielleicht "Red Lights" oder "Grand Piano" mit Elijah Wood und John Cusack. Aus dieser Zeit stammt die enge Zusammenarbeit mit dem Filmemacher Rodrigo Cortés, der Reyes zum Film gebracht hat. Für "The Night Manager" ist er jetzt für einen Emmy nominiert worden. Sein großes Vorbild ist John Williams ("Star Wars"). Niemand habe diesen Level erreicht, den John Williams erreicht hat, sagte Victor Reyes mal in einem Interview mit asturscore.com. In den 90er Jahren hat Reyes zahlreiche verschiedene Dinge produziert, in unterschiedlichen musikalischen Facetten, ehe er über Commercials zur Filmmusik kam.

Dieser Beitrag hat mehrere Seiten:

-->