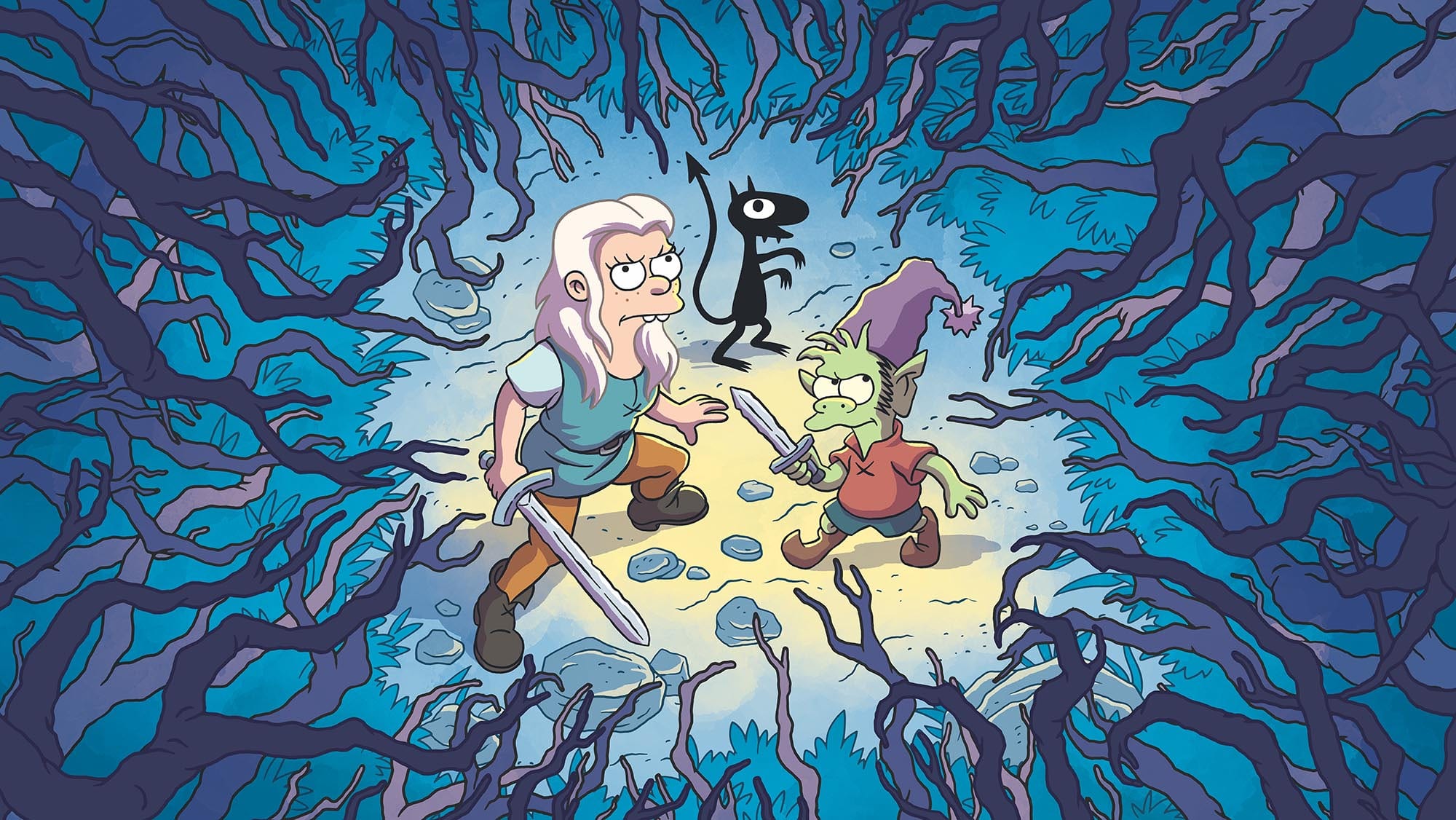 "Disenchantment" heißt eine neue animierte Comedy-Fantasy-Serie für Erwachsene von Matt Groening, die am 17. August 2018 auf Netflix startet. Die neue Serie von "Simpsons"- und "Futurama"-Erfinder Matt Groening wird zunächst zehn Episoden haben, zehn weitere sind aber schon bestellt.
A princess, an elf, and a demon walk into a bar…

The new series from The Simpsons creator Matt Groening, coming soon. pic.twitter.com/vruQ0na4tJ

— Disenchantment (@disenchantment) 22. Mai 2018
Laut Netflix geht es in "Disenchantment" um ein bröckelndes Königreich namens Dreamland, in dem die trinkfeste Prinzessin Bean, ihr streitsüchtiger Freund Elfo und ihr persönlicher Dämon Luci leben. Auf ihren Abenteuern soll das exzentrische Trio auf marode Menschenfresser, konische Kobolde, hybride Harpyien, zwielichtige Zwerge, trübselige Trolle und Walrösser treffen. Die Serienfiguren werden im Original gesprochen von Abbi Jacobson ("Bean"), Nat Faxon ("Elfo") und Eric Andre ("Luci"), außerdem John DiMaggio, Billy West, Maurice LaMarche, Tress MacNeille, David Herman, Matt Berry, Jeny Batten, Rich Fulcher, Noel Fielding und Lucy Montgomery. Die Animation setzt Rough Draft Studios um. Disenchantment wird für Netflix produziert von The ULULU Company, Matt Groening und Josh Weinstein sind als ausführende Produzenten tätig.