SPOILER-Info: hier im Beitrag erhaltet ihr Motive aus den Staffeln 1 bis 2 zu sehen. Auf der Website selbst geht es bis Ende Season 4, ihr solltet also entweder schnell nach ganz links scrollen oder es bleiben lassen, wenn ihr nicht up to date seid.
Vor kurzem hatten wir euch ja bereits illustrierte Tode aus der Game of Thrones-Historie gezeigt. Dank findigem Input aus den Kommentaren (Danke, Uli!) sind wir auf den tumblr Beautiful Death gestoßen (worden). Dort wird jede Episode mit einem künstlerisch mehr als wertvollem Motiv illustriert.
"There is only one tThing we say to death: not today."
Hinter dem Projekt steckt Illustrator Robert Ball, der im offiziellen Namen von Sender HBO die ikonisschten Tode Westeros' auf eindrucksvolle Weise verarbeitet. Dazu gibt es für jede Episode noch eine Galerie eingereichter Fan-Art. Wunderbar zum Schmökern geeignet.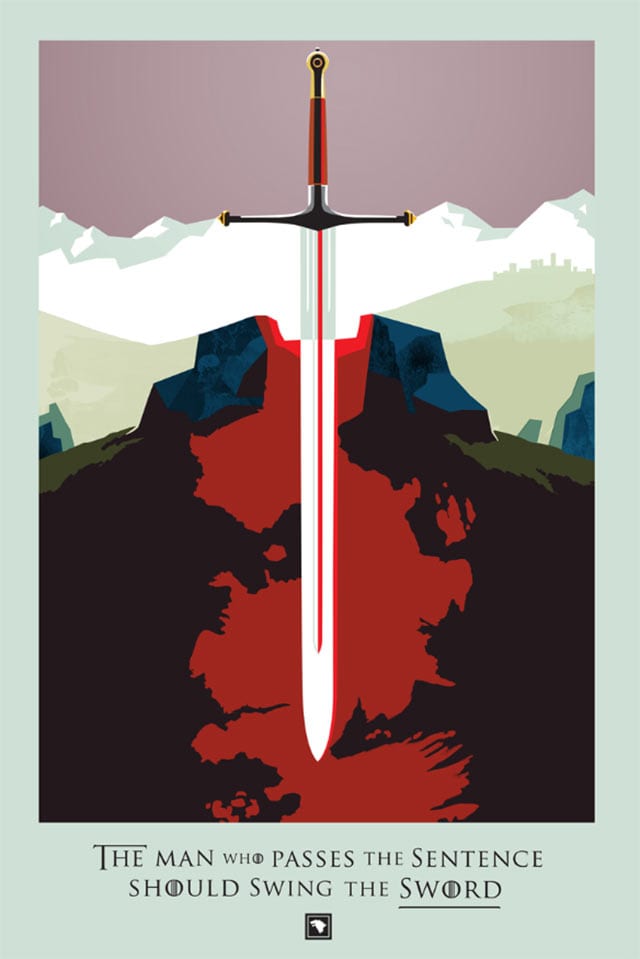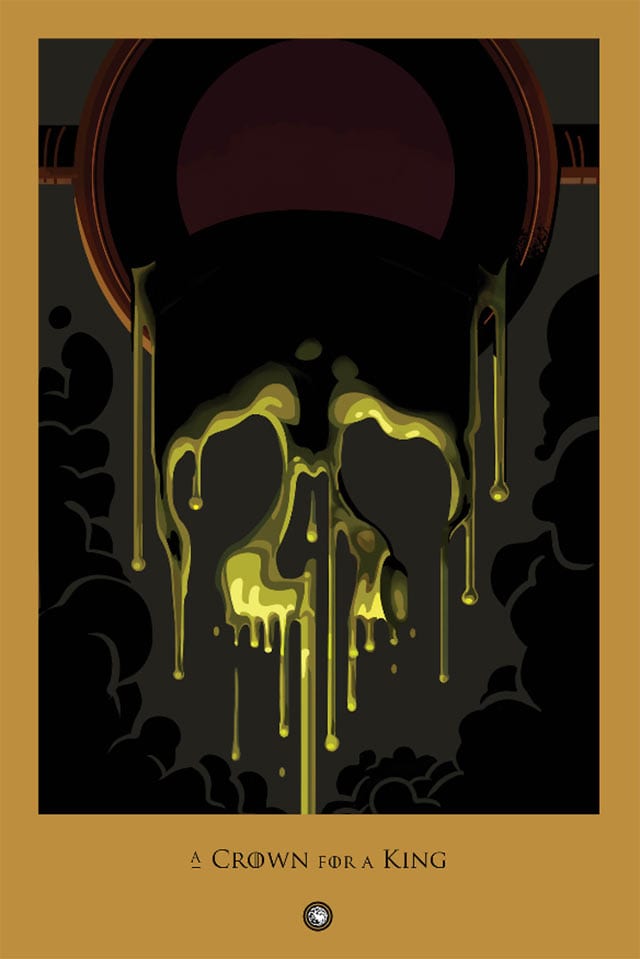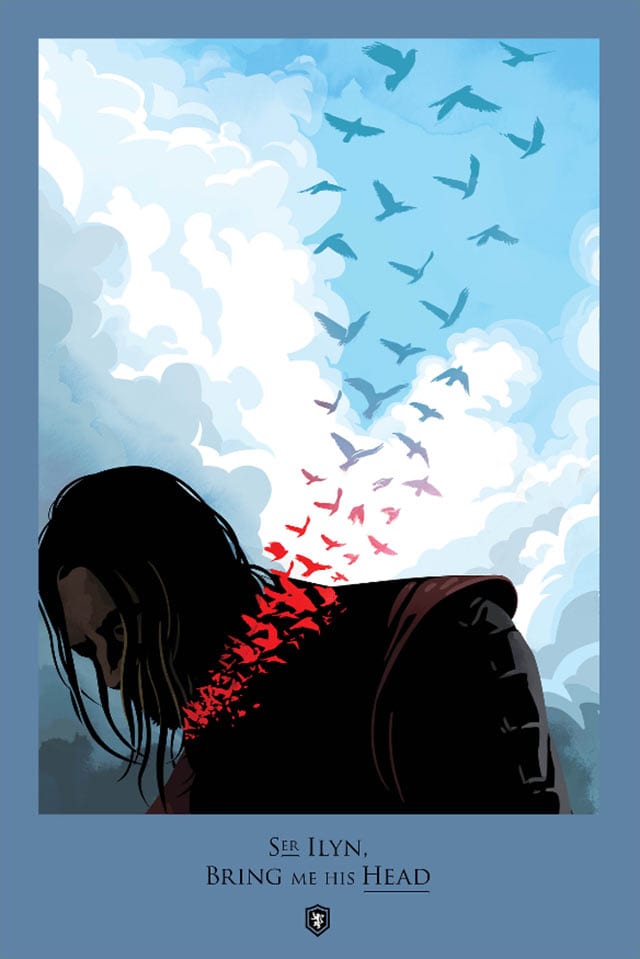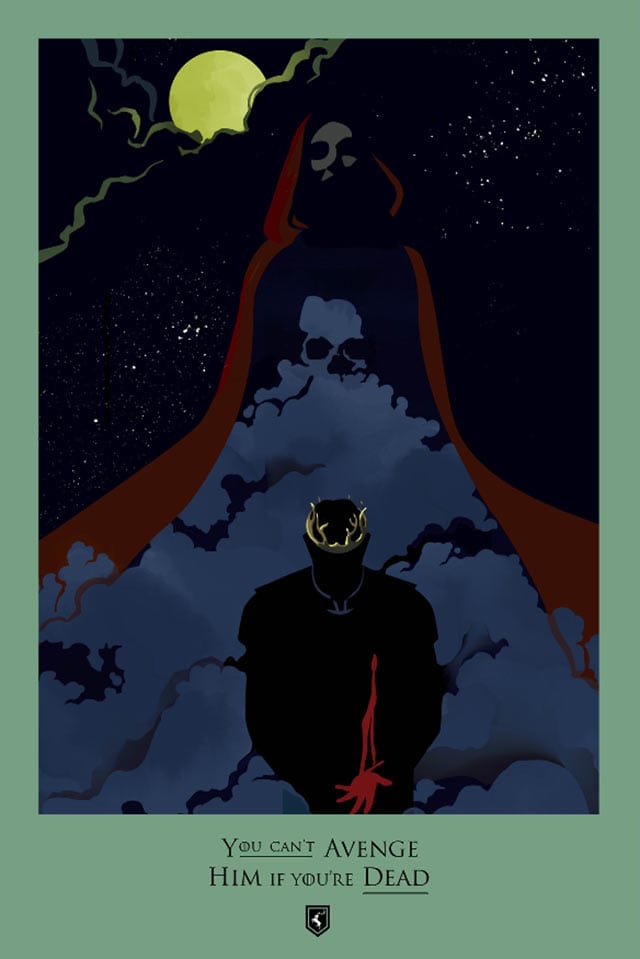 "A lesson, a warning, an opportunity – every death in the realm is shrouded in greater meaning."
Weitere wunderschöne Tode gibt es auf beautifuldeath.com zu sehen.

-->