Die Netflix-Dramedy "Dead to Me" mit Christina Applegate und Linda Cardellini bekommt eine finale dritte Staffel. Einen Termin gibt es noch nicht, aber sicher ist, dass Showrunnerin Liz Feldman die Geschichte von Jen und Judy wird zu Ende erzählen können. Möglich macht das ein neuer Vertrag zwischen Netflix und Liz Feldman: Der Streaming-Dienst hat eine mehrjährige Partnerschaft mit der "Dead to Me"-Erfinderin Liz Feldman abgeschlossen. Das bedeutet auch, dass Liz Feldman für Netflix an weiteren Originalserien und anderen Projekten arbeiten wird. Im Rahmen dieser Partnerschaft wird "Dead to Me" deswegen für eine dritte und letzte Staffel zurückkehren.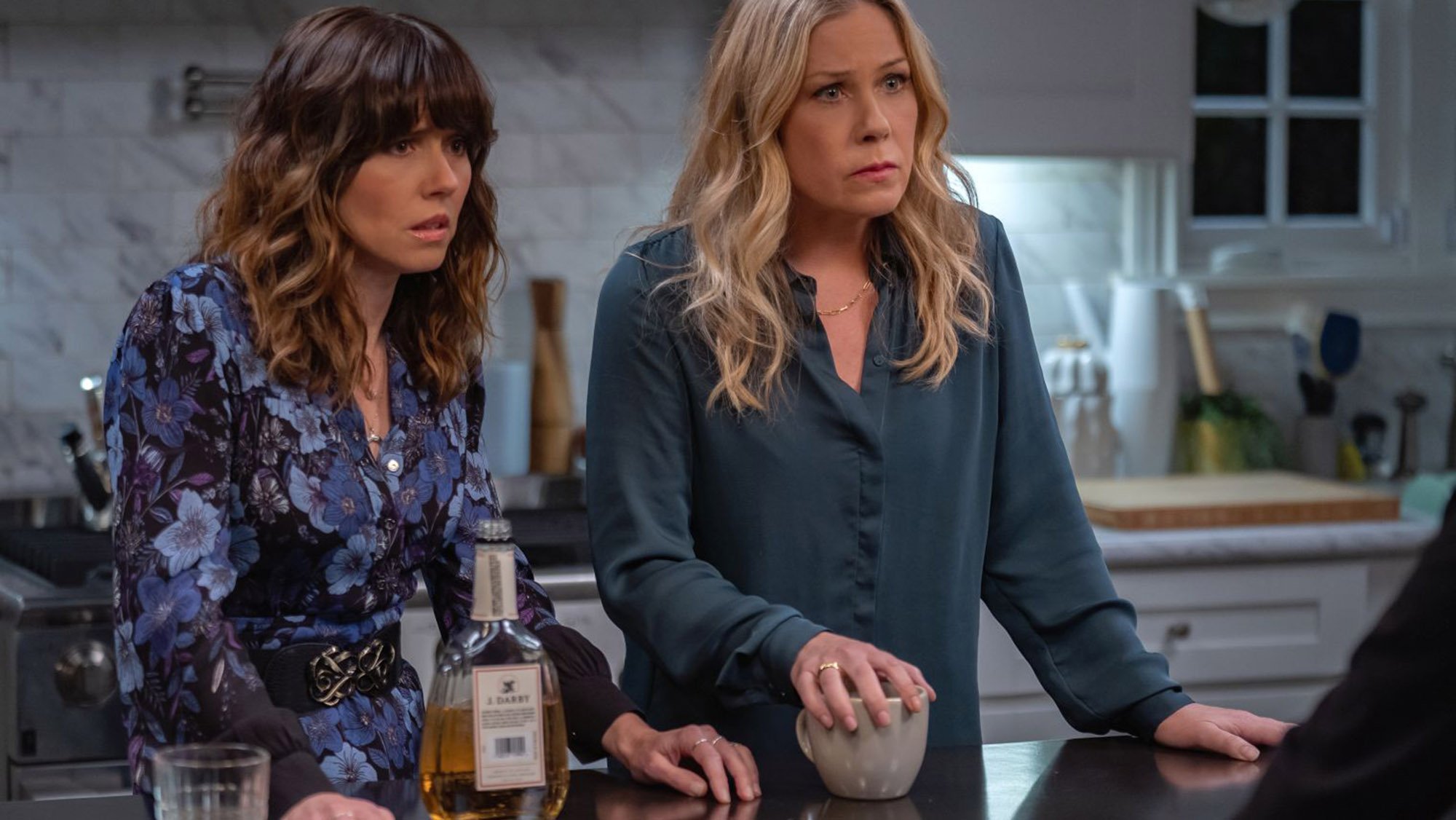 Liz Feldman erklärt den Deal mit Netflix so:
"From start to finish, Dead To Me is exactly the show I wanted to make. And it's been an incredible gift. Telling a story sprung from grief and loss has stretched me as an artist and healed me as a human. I'll be forever indebted to my partners in crime, my friends for life, Christina and Linda, and our brilliantly talented writers, cast and crew. I am beyond grateful to Netflix for supporting Dead To Me from day one, and I'm thrilled to continue our collaboration."
Jane Wiseman, Netflix' Vice President of Comedy Series wird so zitiert:
"Liz Feldman is a comedic force who brings her fresh and distinct point of view to every element of the creative process from inception through writing and producing. We could not be more excited to expand our relationship with Liz and continue to work with her on Dead to Me and future series to come."
Ich hatte ja in meinem Review zu Staffel 2 (hier zu finden) schon spekuliert, ob es eine dritte Staffel gegen könnte. Nach den Ereignissen am Ende der zweiten Staffel bot sich das eigentlich an, obwohl ich auch mit diesem Ende hätte leben können. Unabhängig davon bin ich gespannt, welchen Dreh sich Liz Feldman wird einfallen lassen. Ich fand Staffel 2 etwas schwächer als Staffel 1 (Review dazu hier), auch wenn es ein paar sehr gute Einfälle gab.