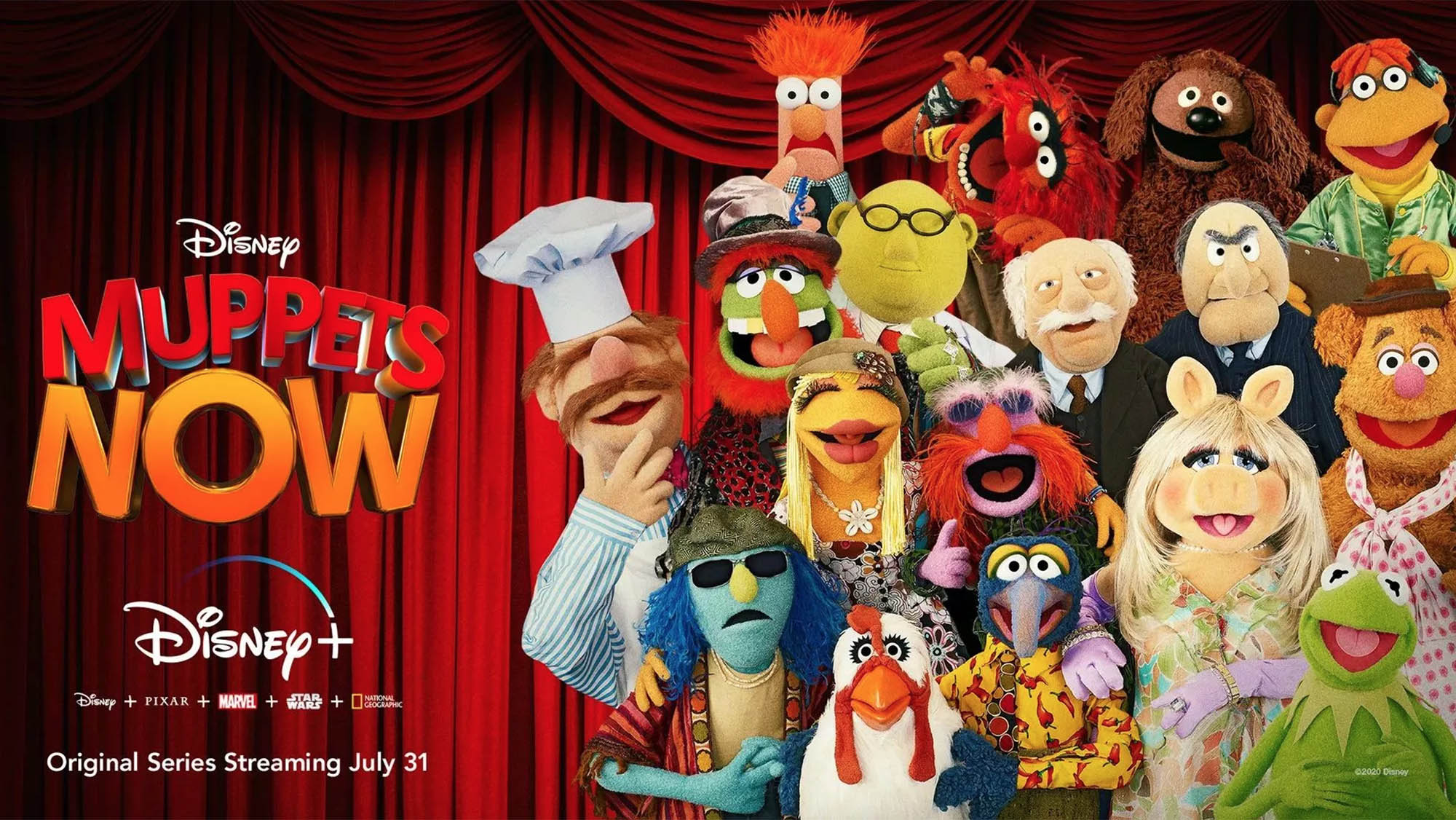 Die Muppets sind los – also, ab Freitag, 31. Juli 2020 wieder, und zwar auf Disney+. Die Show wird "Muppets Now" heißen – die Hintergründe haben wir hier schon einmal vorgestellt, außerdem hier einen ersten Trailer gezeigt. Jetzt gibt's sozusagen als Appetizer nochmal eine Art Zoom-Call der Muppets, die sich über ihre bald startende Show unterhalten – und das macht schonmal Lust auf mehr:
Lange war nicht ganz klar ist, was wir zu sehen bekommen werden. "Muppets Now" sollte vor allem eines sein – improvisiert. Als klar war, dass Regisseur Kirk Thatcher an Bord ist, dürfte das eine gute Nachricht für alle Muppet-Fans gewesen sein. Immerhin ist er seit über 30 Jahren mit den Muppets verbunden und ist bekannt für seine tollen Arbeiten zu "E.T.", "Die Gremlins" und "Star Wars: Return of the Jedi". Auch die Serie "Dinosaurs" hat er entwickelt und produziert. Jetzt ist klar: Es wird wöchentlich eine neue Folge von "Muppets Now" auf Disney+ geben. Kermit, Miss Piggy und Co werden prominente Gaststars interviewen. In der ersten Staffel, die zunächst sechs Episoden enthalten wird, schauen zum Beispiel RuPaul ("AJ and The Queen"), Aubrey Plaza ("Parks and Recreation"), Seth Rogen ("Arrested Development"), Linda Cardellini ("Dead to Me") und Taye Diggs ("Murder in the First") vorbei. Das Format soll halbstündig sein und wird alle bekannten Puppen umfassen.
Mit "Muppets Now" ist natürlich auch die Hoffnung verbunden, dass Jim Hensons Kreation endlich mehr Bedeutung im Disney-Konzern erhalten. Obwohl es jede Menge Material gibt, wurde den Muppets kein eigener Channel in Disney+ gegönnt. Und auch das Material ist bislang eher spärlich. Verfügbar wären natürlich noch Dutzende von Stunden Muppet-Inhalt, darunter die klassische Original-Serie "The Muppet Show" und "Muppet Babies" sowie "Muppets Tonight"und diverse Specials und Fernsehfilme wie "The Muppets in Walt Disney World", "Muppet Family Christmas" und "Muppets Wizard of Oz". Hoffen wir mal, dass "Muppets Now" der Auftakt für mehr ist.
Bilder: Jim Henson / Disney