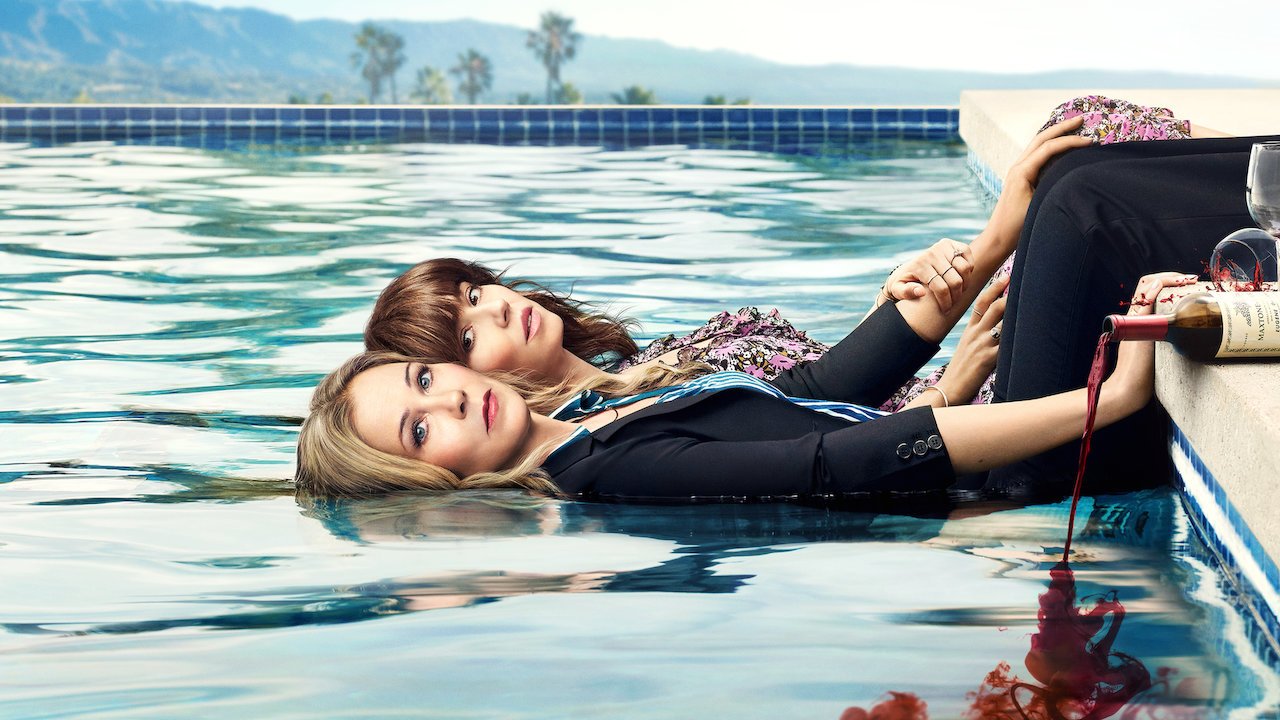 Huch, kurze Überraschung, Christina Applegate mal wieder in einer Serienumgebung zu sehen. In "Dead to Me" spielt sie die verwitwete Immobilien-Maklerin Jen, die sich in die Suche nach dem Mörder ihres Mannes hineinsteigert, der von einem Unbekannten überfahren wurde. Sie ahnt natürlich nicht, dass sich die gesuchte Person in ihrer direkten Nähe befindet. Da sind wir als Zuschauer schlauer, und so entwickelt sich ein ganz interessantes Setting aus dieser Konstellation. Wird sie herausfinden, wer der Fahrer des Autos war? Und wie findet sie es wohl heraus? Und wie wird sie dann reagieren?
Den besonderen Dreh bekommt die Geschichte in "Dead to Me" durch die Hintergrundfaktoren zur Beziehung zwischen Jen und ihrem Mann: dass das gar keine so perfekte Beziehung war, ganz im Gegenteil, und dass ihr Mann in der fraglichen Nacht nicht joggen war, sondern einfach vor seiner Frau geflüchtet ist. Spannend zu beobachten ist, wie das sorgfältige Entblättern des Charakters ihres Mannes die noch lebenden Figuren verändert. Er ist erst der heroische Berufsmusiker, zu dem seine Familie aufgesehen hat. Dann entpuppt er sich als treuloser Ehemann, der vor hat, sich mit einer jungen Frau ein neues Leben aufzubauen. Jen wird dadurch nach und nach in Misskredit gebracht, ihr Sohn wendet sich von ihr ab, ihre Schwiegermutter wird noch schroffer.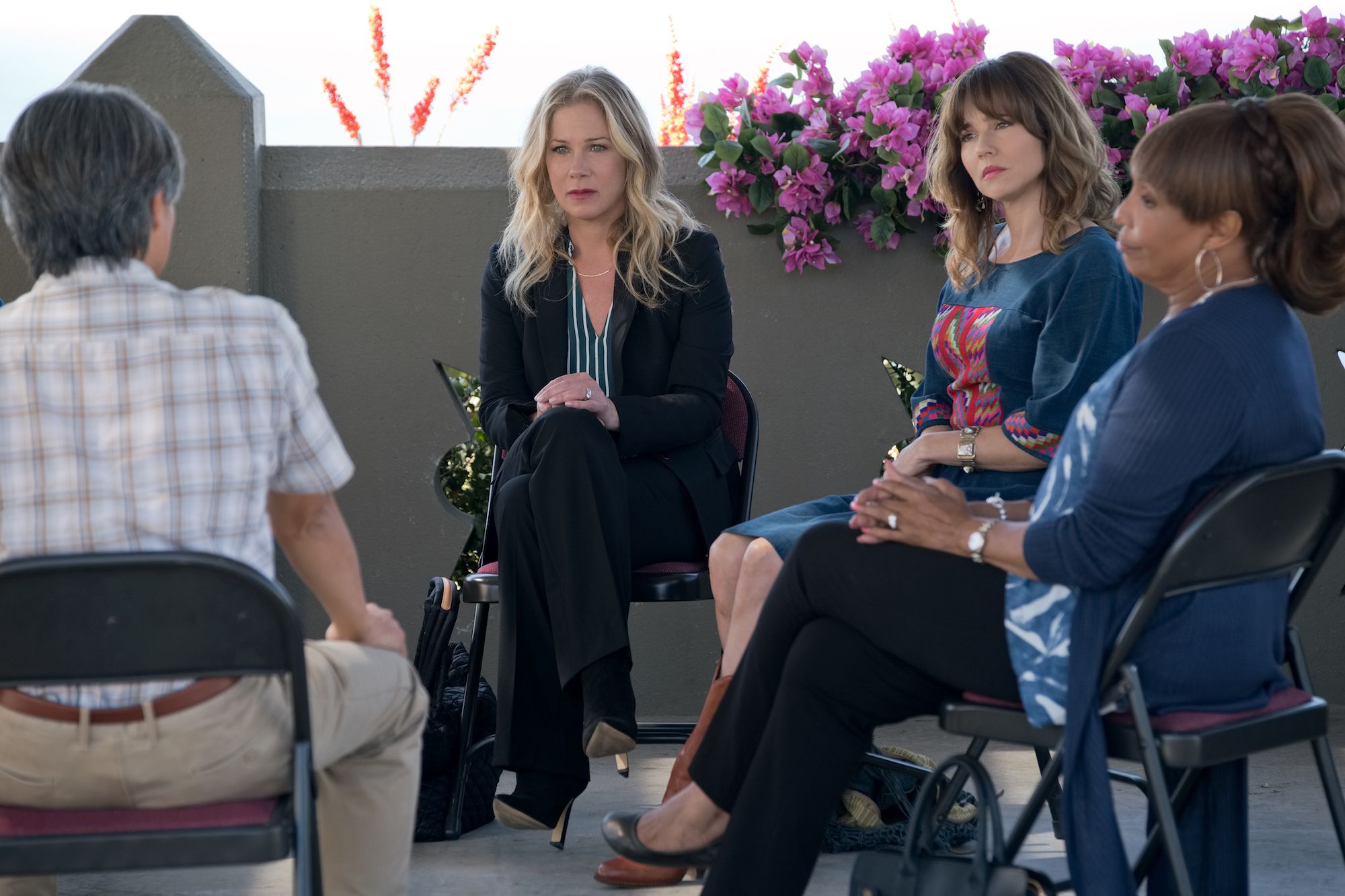 In einer Trauer-Selbsthilfegruppe lernt Jen Judy (gespielt von Linda Cardellini) kennen. Die beiden freunden sich an, Jen lernt Judys Ex-Freund kennen, und Judy zieht schließlich sogar bei Jen ein. Parallel gewinnt Judy so immer mehr an Profil, wird zur besten Freundin, die Jen zum Dinner in jenes Lokal begleitet, in dem die heimliche, junge Freundin arbeitet. Das ist schon ein besonderer Moment, wenn Jen das Lokal bereits verlassen hat, Judy der Freundin aber mit ein paar spitzen Bemerkungen und der dramatischen Wahrheit den emotionalen Dolchstoß versetzt.
Jens Schwiegermutter ist mit Valerie Mahaffey übrigens ausgezeichnet besetzt, ebenso wie die Rolle des Partners in der Immobilienfirma, Max Jenkins, den wir aus "Mysteries of Laura" kennen. Er hat auch hier ein paar glänzende Momente, die Erinnerungen an "Mysteries of Laura" wach werden lassen (für mich immer noch eine sehr unterhaltsame Serie).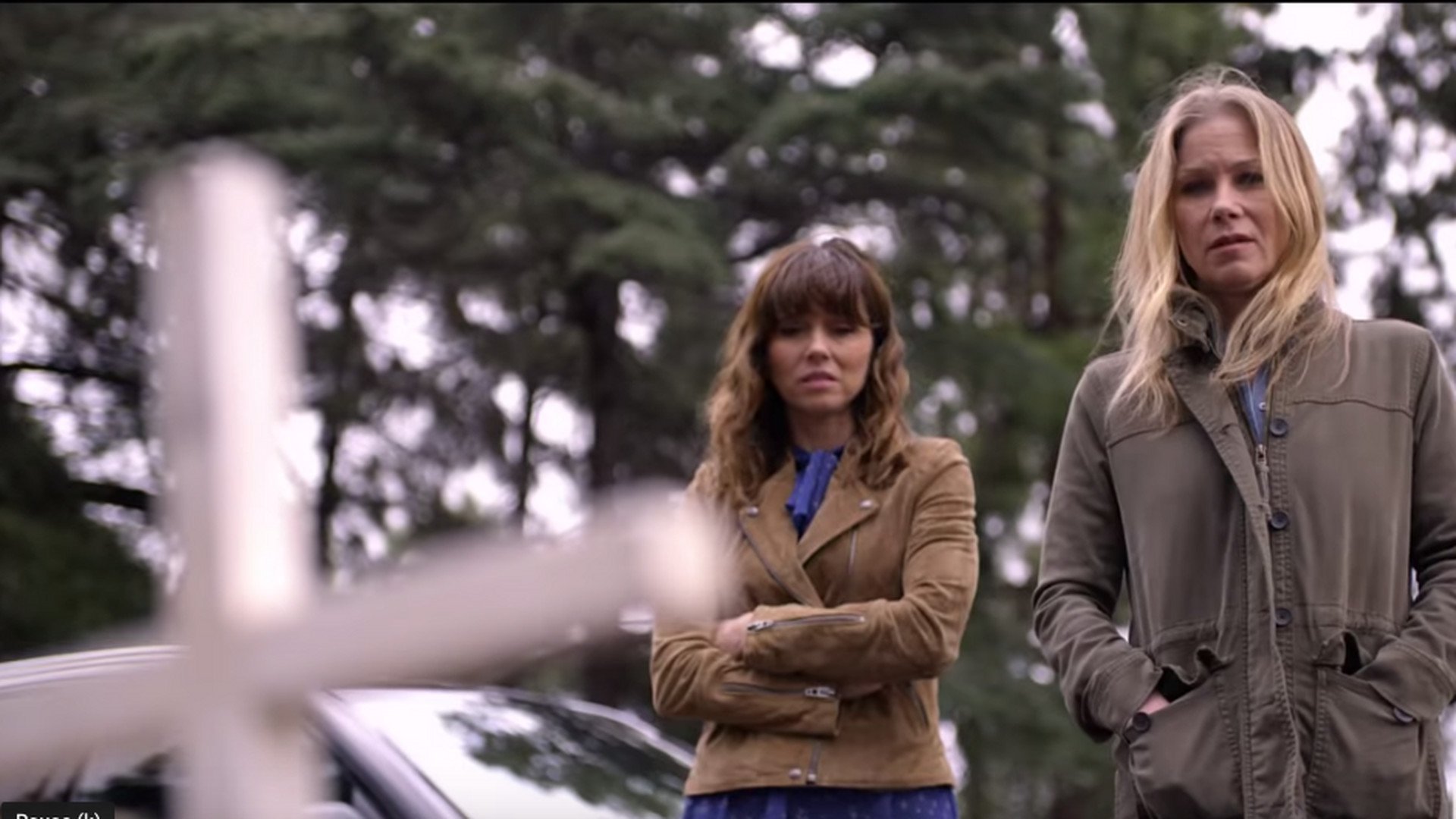 Insgesamt muss man natürlich sagen, dass die Serie tatsächlich von diesem Spannungsmoment lebt, ob das Geheimnis des Mörders gelüftet wird. Als die Wahrheit offenbart wird, scheint für einen Moment die Luft raus, doch dank einer zugegebenermaßen etwas vorhersehbaren Wendung ergibt sich neues Potenzial – das ja sogar in einer 2. Staffel ausgebreitet werden soll, wie Netflix verkündet hat.
Dann darf die Serie durchaus nochmal etwas mehr schwarzen Humor bekommen und dramaturgisch etwas besser erzählt werden, als es Showrunnerin und Comedian Liz Feldman bislang tut. Und auch der Cast darf durchaus noch eine Schüppe drauflegen, an einigen Stellen bleibt's dann leider doch recht blass. So sind die zehn Folgen durchaus sehenswert, werden aber sicher nicht ewig in Erinnerung bleiben.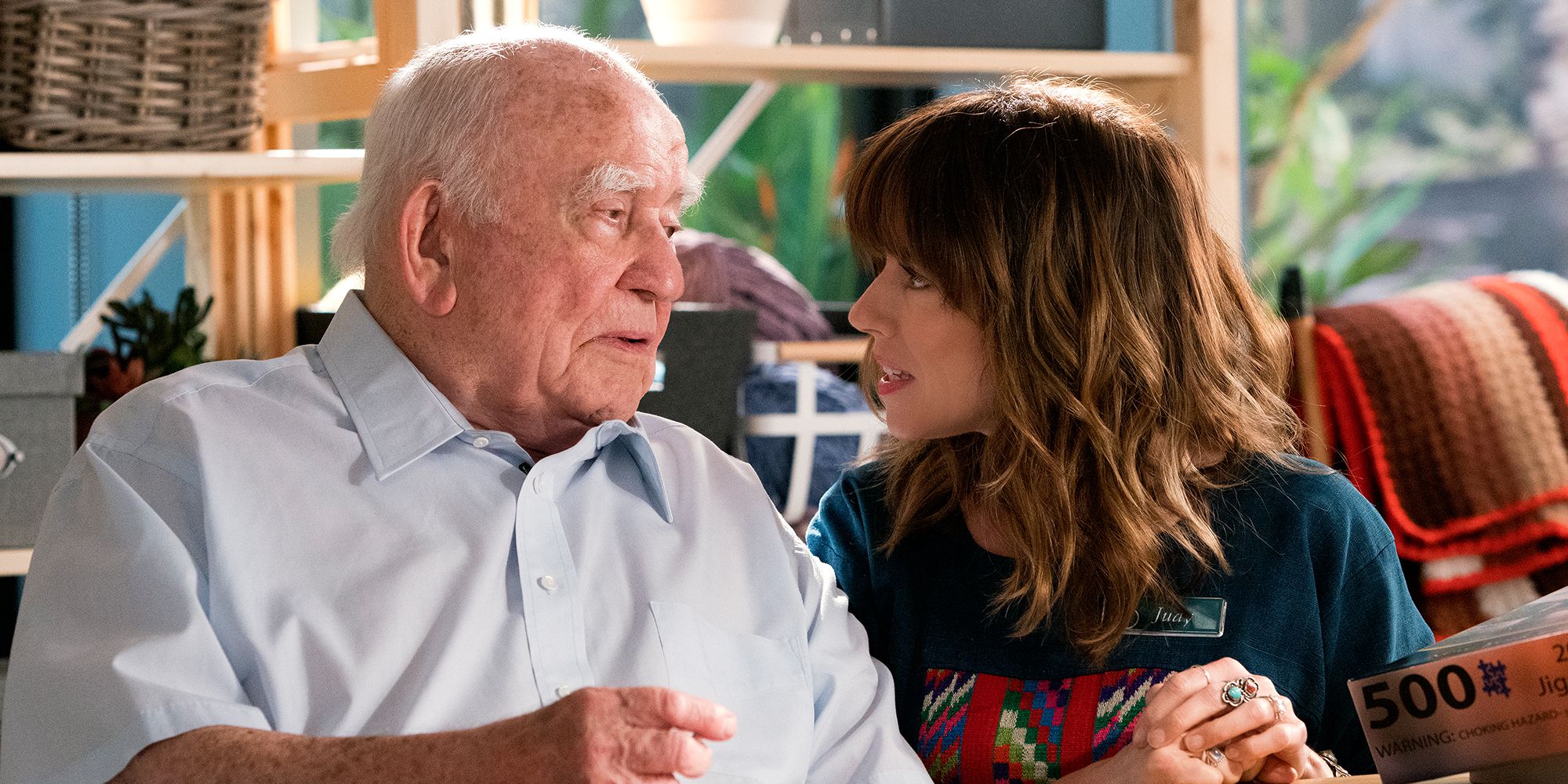 -->