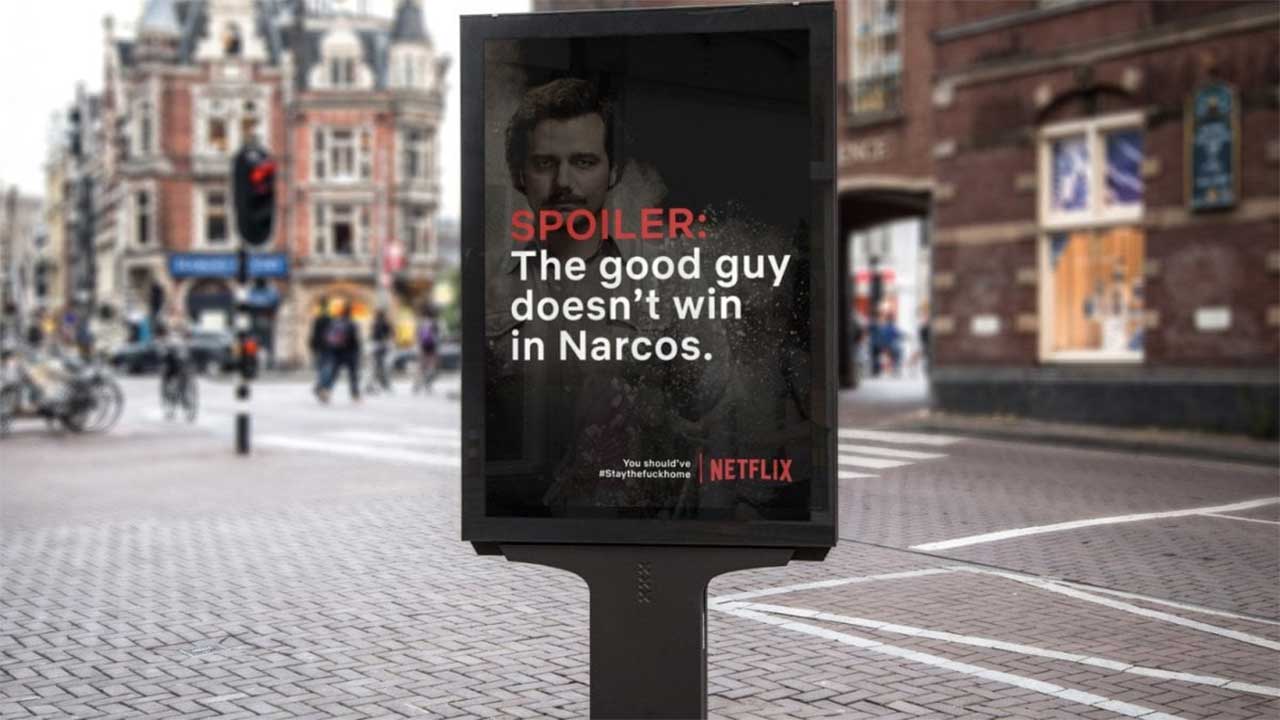 Um es direkt vorweg zu nehmen: Nein, diese Plakatmotive stammen nicht von Netflix, es handelt sich sogar lediglich um Mock-ups, die hingen also noch nie irgendwo. Aber: Die Spoiler sind genauso echt, wie die Aussage richtig und wichtig ist. "You should've #Staythefuckhome" heißt es als (nicht ganz korrekt geschriebene) Tagline unter den Motiven, die die Netflix-Originals "Narcos", "Stranger Things" oder auch "Love is Blind" spoilern. Simple Aussage: Wenn du zuhause geblieben wärst, wie es gerade eigentlich alle sollen, hättest du diesen Spoiler gleich doppelt vermeiden können. Zum einen, weil du ihn gar nicht gesehen hättest, zum anderen, weil du in der Zeit zuhause endlich Serien hättest aufholen können. So können Spoiler dir nämlich erst gar nichts anhaben!
Die beiden Studierenden Seine Kongruangkit und Matithorn Prachuabmoh Chaimoungkalo von der Miami Ad School Europe in Hamburg haben diese geniale Fake-Kampagne erdacht, die gerade durch das Netz geistert. Beide waren in ihre Heimat Thailand gereist und überrascht darüber, wie viele Leute dort noch am öffentlichen Leben teilnehmen, trotz der aktuellen Coronavirus-Pandemie, die es einzubremsen gilt.
"Social distancing helps decrease the spreading of COVID-19 drastically. That is why #StayTheFuckHome is a thing. But some people think it is okay to go out and chill. Insight: People try hard to stay away from spoilers to their favourite show. Idea: We discourage people from going out by putting up billboards filled with spoilers from Netflix Originals in gathering spaces. We then warn people of the spoilers at train and bus stations so they think twice before boarding. If the virus doesn't stop you from going out, these spoilers will."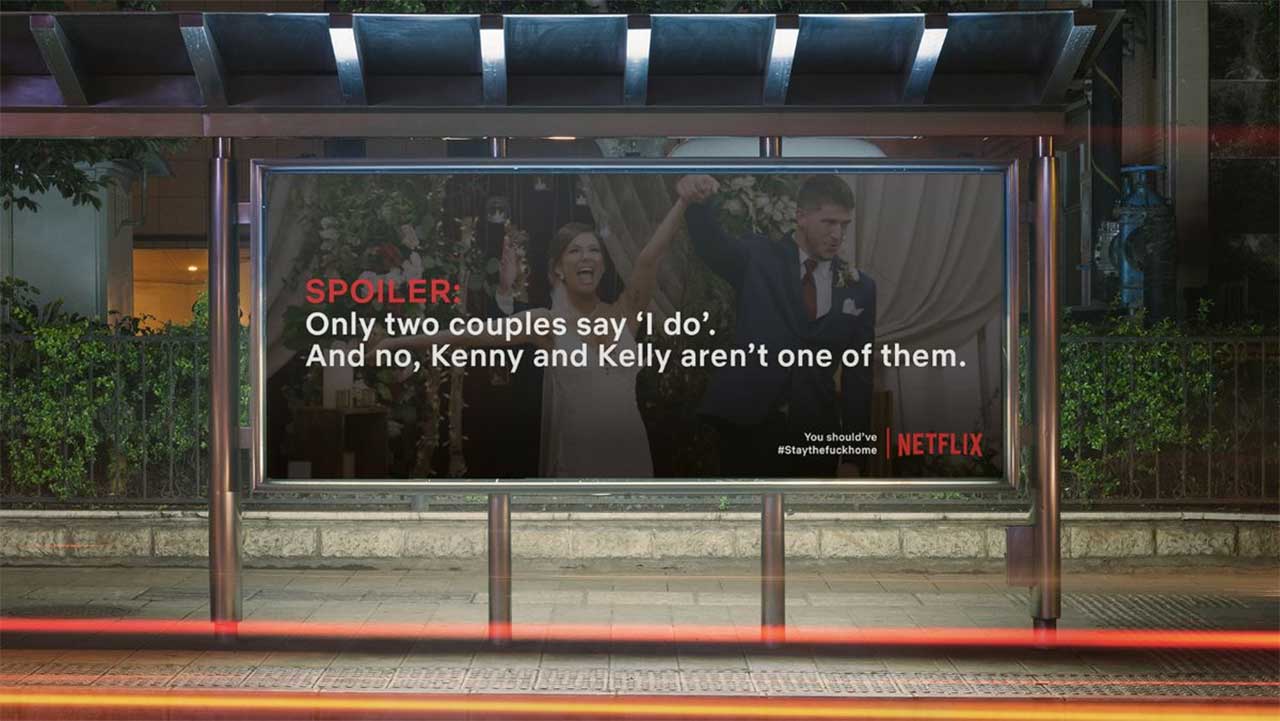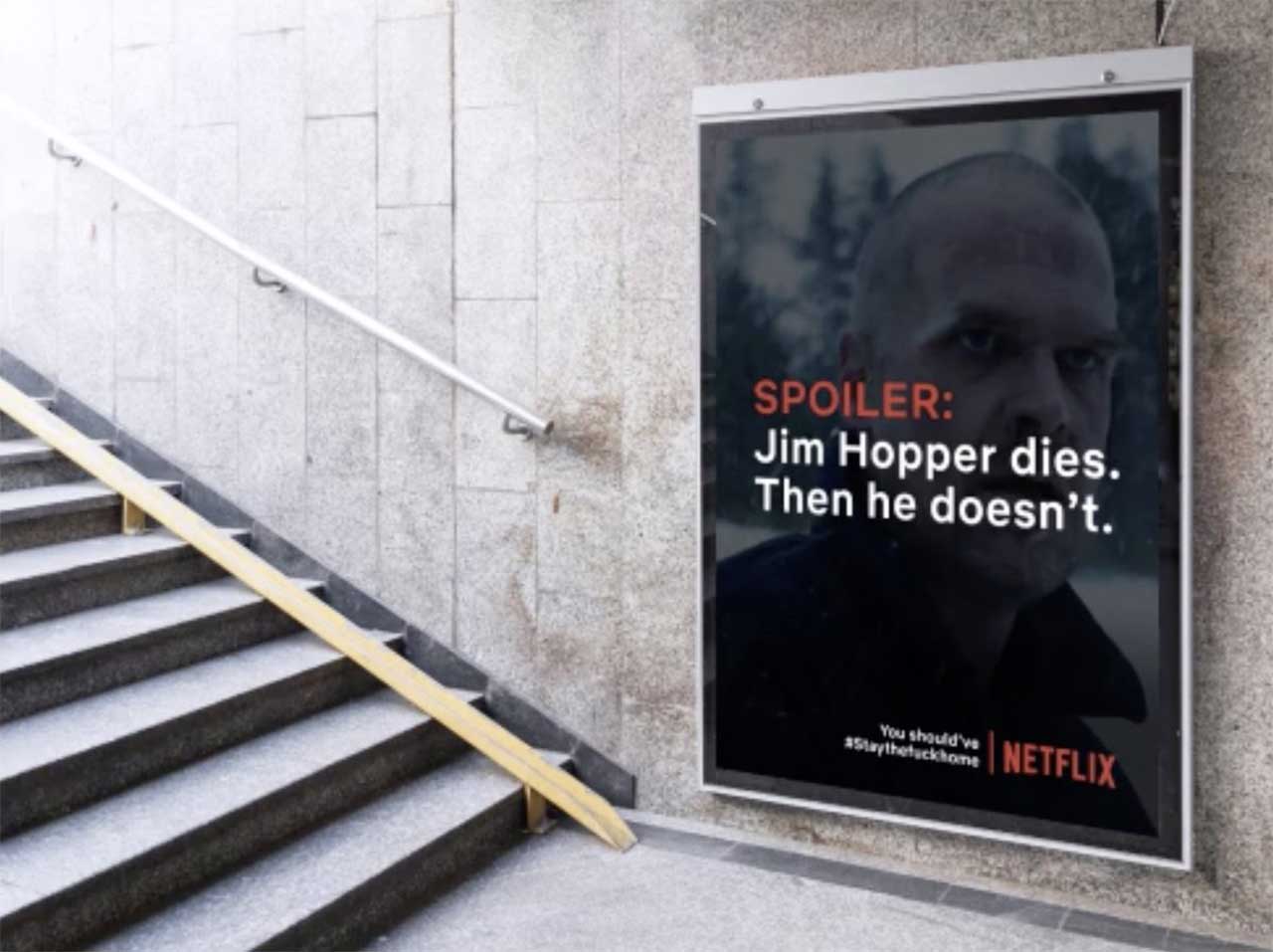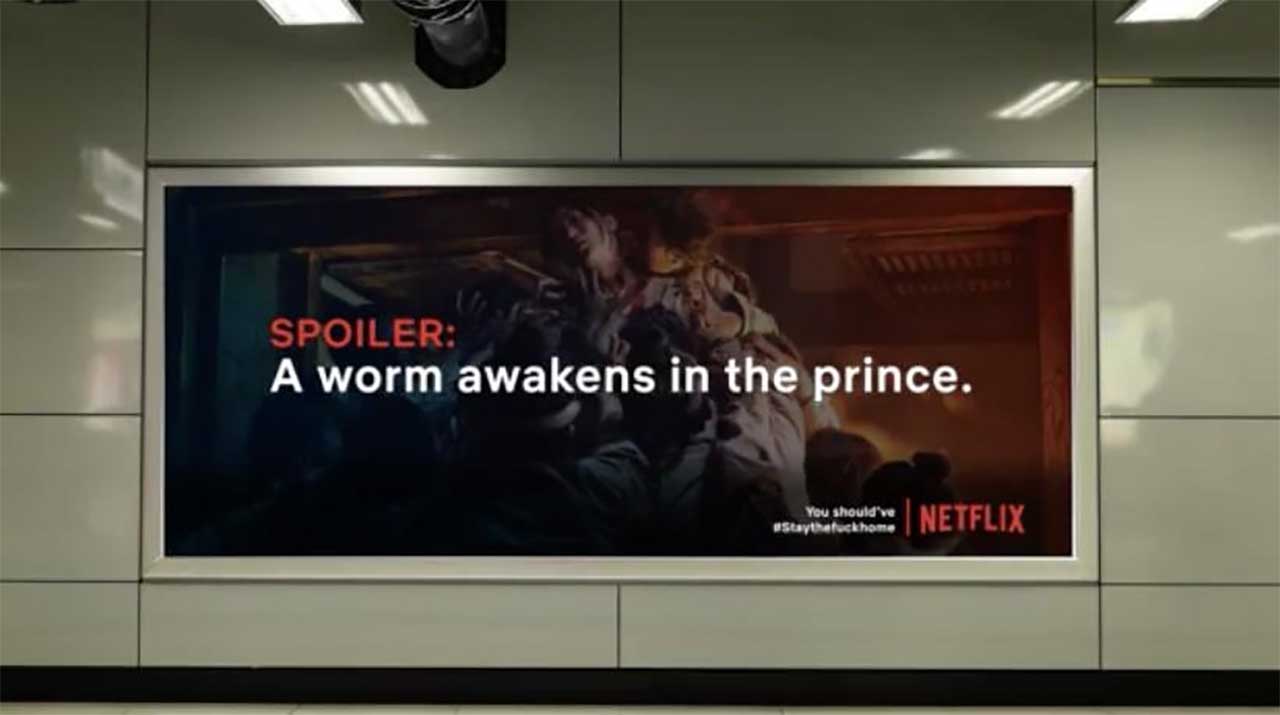 Im abschließenden Video bekommt ihr die Fake-Kampagne nochmal etwas aufgearbeitet zu sehen. Netflix hat leider bislang keine öffentliche Stellungnahme zu dieser Kampagnen-Idee verlautbaren lassen, aber ich bin mir sicher, dass die beiden Kreativen nicht nur der aktuellen Lage sondern auch ihren eigenen Karrieren damit ein bisschen auf die Sprünge geholfen haben dürften.
via: @WebPassionist