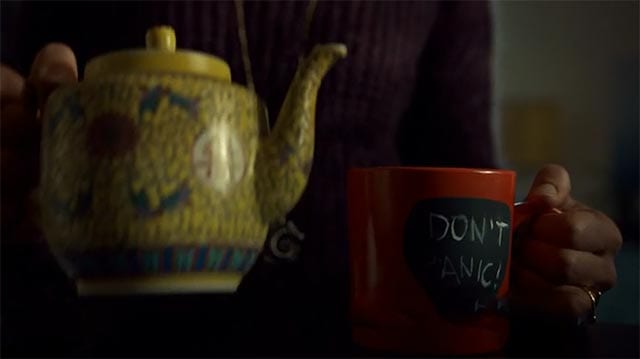 Diese Woche geht es nach England. Wie auch immer das so einfach geht, wenn man in einem unübersichtlichen Klon-Intrigen-Netzwerk steckt, aber scheinbar geht das recht fix… Selbst dunkle Gestalten aus vorherigen Folgen sind plötzlich vor Ort. Aber wieso um alles in der Welt muss S plötzlich singen?! Dann lieber Helena.
Die Serie hat es geschafft, dass ich erst Shay nicht traue und jetzt der Serie nicht, dass Shay ggf. doch gar nicht nett sondern böse ist. Irgendwie traut man gar nichts mehr. Ha, und so ist es dann auch! Quasi eine vorhersehbare Unvorhersehbarkeit. Oder so.
Weitere Erkenntnisse: Rudy hat was gegen lilane Pillen und Scotts Pong-Screensaver über fünf(!) Screens ist sehr AWESOME!
Unverständlich ist dagegen das "Ich kündige – da bin ich wieder!"-Spielchen von Cosima inkl. unnötigen Sarah-Hinweis. Unnötiger ist eigentlich nur, wenn ein Charakter einem anderen etwas unverständlich ins Ohr flüstert, obwohl man zuvor alles spitze verstanden hat. Dann sollen sie doch einfach einen Kamera-Cut mache, so wirkt es "flüster-murmel-flüstericher-Krams-"….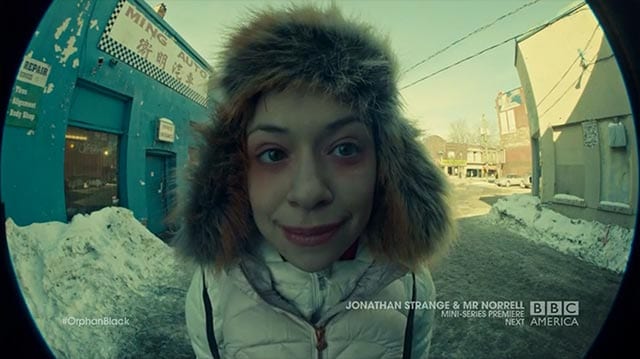 Helena als Alison war allerdings grandios! Nur schade, dass wir nichts von der eigentlichen Action zu sehen bekommen hat, aber so wird die eigene Fantasie ein wenig angekurbelt… Sie bekommt vermutlich noch bei umsonst erhaltenen Flohmarkt-Geschenken ein Rückgaberecht mit Geld-zurück-Garantie. Schöner Wasser-Übergang übrigens (angedrohtes vs. durchgeführtes Blutbad).
"What's up with your voice?!" – "I have had cold." – "Yeah, yeah! It's one of these really bad ones, that mess with your syntax…" (Gangster, Helena & Donnie)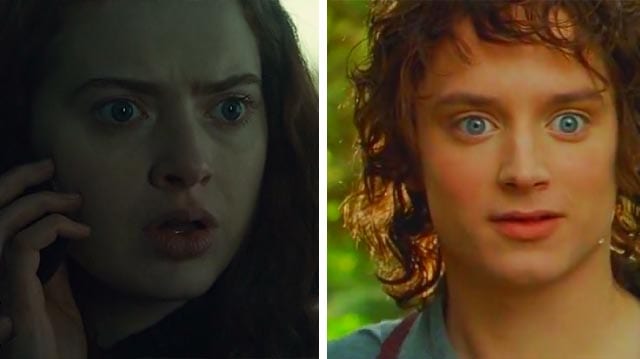 Wird Gracy eigentlich von Elijah Wood gespielt? Wenn ja: grandiose Darbietung!
"I'll be here! … Pissing my pants…" (Felix)
Am Ende gibt es eigentlich nur drei Buchstaben zu sagen: O. M. A.

Solide Folge. Leider sind einige Dinge doch etwas zu einfach, plump und unglaubwürdig inszeniert worden. Das geht zu schnell, von der ganzen "Shay muss ein Spion sein, weil sie ein Passfoto in Uniform hat!"-Theorie mal ganz abgesehen. Der Helena-Part hat die Folge noch gerettet, nun wird es interessant, ob die Serie es im Finale noch einmal gedreht bekommt. Aktuell versucht sie vielleicht gar etwas zu viel in zu kurzer Zeit.

-->