Birmingham, 1919. Auf dem hohen Ross kommt er hergeritten. Auf einem Schlag sind die Straßen menschenleer. Aus den Gassen ehrfürchtige und bewundernde Blicke. Schon eines wird in den ersten Augenblicken klar: Um genau diesen Burschen geht's.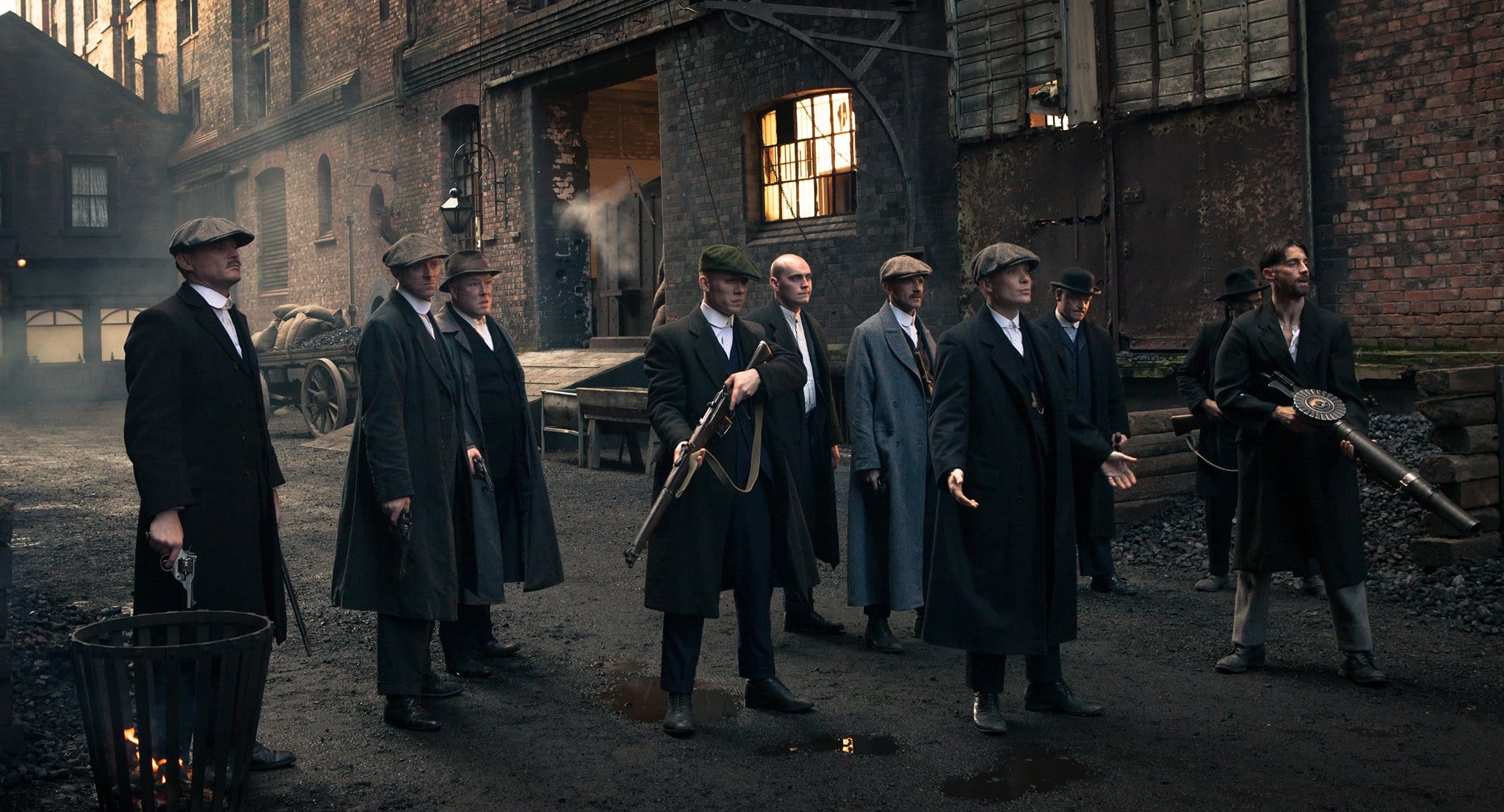 Thomas Shelby. Mitglied der "Peaky Blinders". Hier ist der Name gleich Programm, oder zumindest ein Teil davon. Rasierklingen, eingenäht in ihren Tellermützen – das Markenzeichen der Gang. Doch mit Worten wird genau so effizient verhandelt wie mit Waffen, denn ihr Ruf eilt ihnen voraus. Getränke gehen auf's Haus, ebenso wie die maßgeschneiderten Anzüge. Stets hat man das Gefühl, dass gleich die Hölle losbrechen könnte.
"My suits are on the house … or the house burns down." (Thomas Shelby)
Macht. Gier. List. Verrat. Liebe. Diese Themen dürften dem Serien- und Filmfanatiker nicht neu sein. Extrem fesselnd ist jedoch die Erzählmethode, die getreu dem Motto "Weniger ist mehr!" einem den Freiraum bietet um die Entwicklung des Geschehens in seiner eigenen Imagination fortzuführen oder gar zu vervollständigen. Dynamische Dialoge unsterstreichen zudem diese wirkungsvolle Ausdrucksweise. Auch optisch kann sich einiges sehen lassen. Überzeugend authentische Kostüme bishin zu agile Kamerafahrten tragen wesentlich dazu bei die passende Stimmung einzufangen.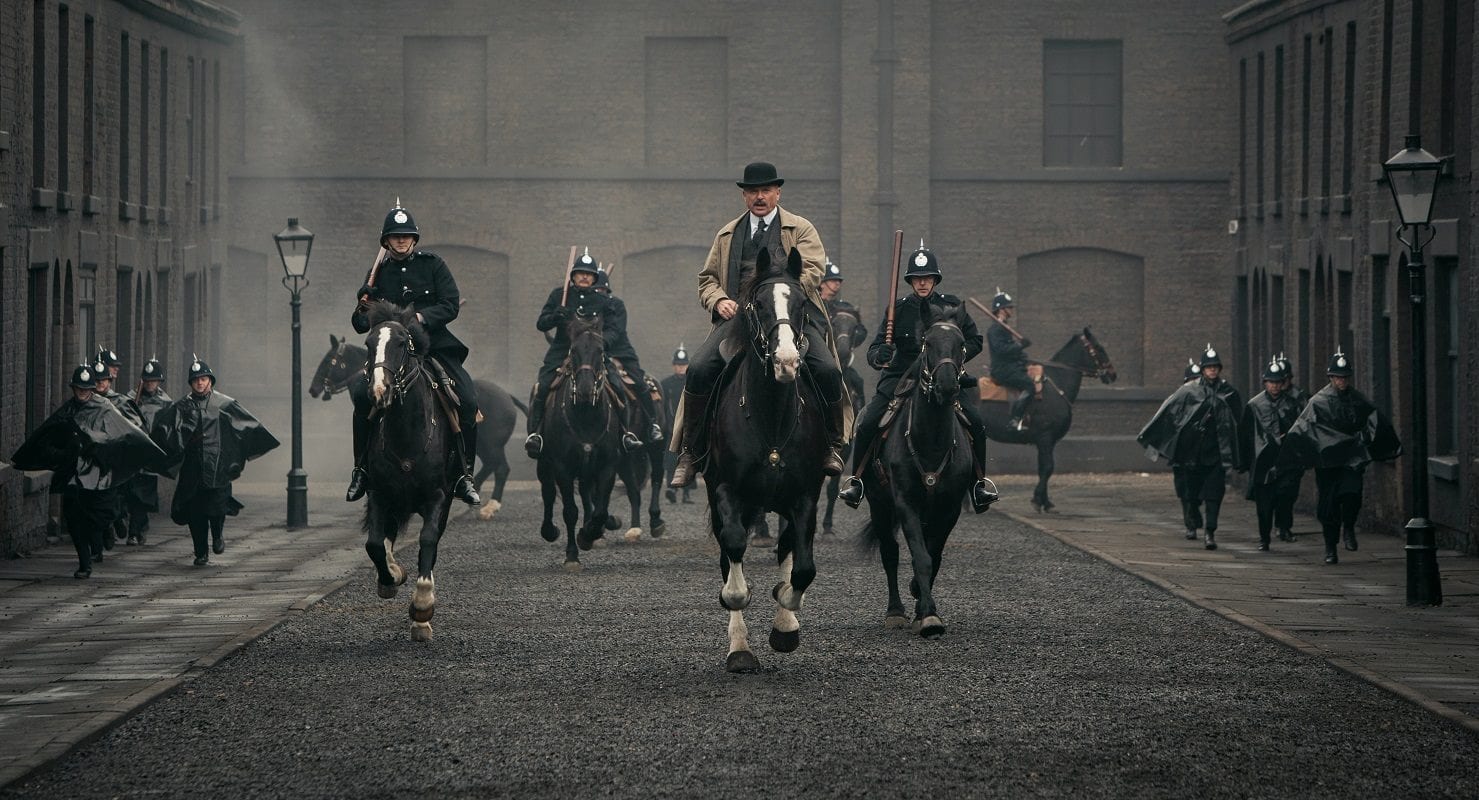 Hier zu Lande ist Sky Go bisher (noch) der einzige Anbieter in Sachen Streaming, der sich den Banden aus Birmingham angenommen hat (Quelle: www.werstreamt.es). Für multilinguale Hardcore-Fans gibt es jedoch exklusiv bei YouTube die Möglichkeit sich die ersten beiden Staffeln der Serie in der Originalfassung anzuschauen.

Peaky Blinders: Series launch trailer - BBC Two

-->