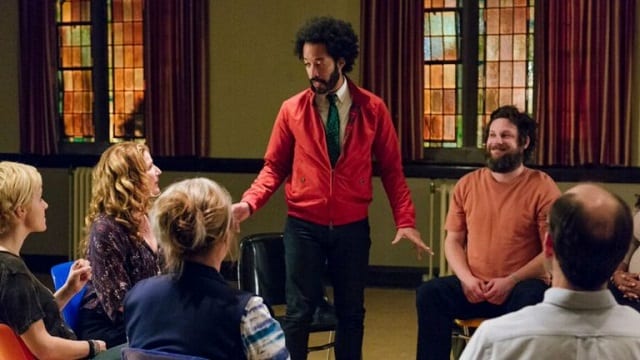 Am kommenden Montag läuft in den USA die Serie "People of Earth" mit einer Doppelfolge bei TBS an. Einen Trailer konntet ihr bei uns schon sehen, nun sogar die komplette erste Folge.
In "People of Earth" geht es um eine Selbsthilfegruppe für jene, die von Aliens entführt wurden. Diese Gruppe wird von einem skeptischen Journalisten namens Ozzie Graham besucht, der diesen anfangs weird anzuhörenden Zirkel unter die Lupe nimmt und feststellen muss, dass eventuell doch etwas an den Behauptungen dran ist.
Und möglicherweise muss Ozzie feststellen, dass er selber schon eine außerirdische Erfahrung gemacht hat.
Bilder: TBS