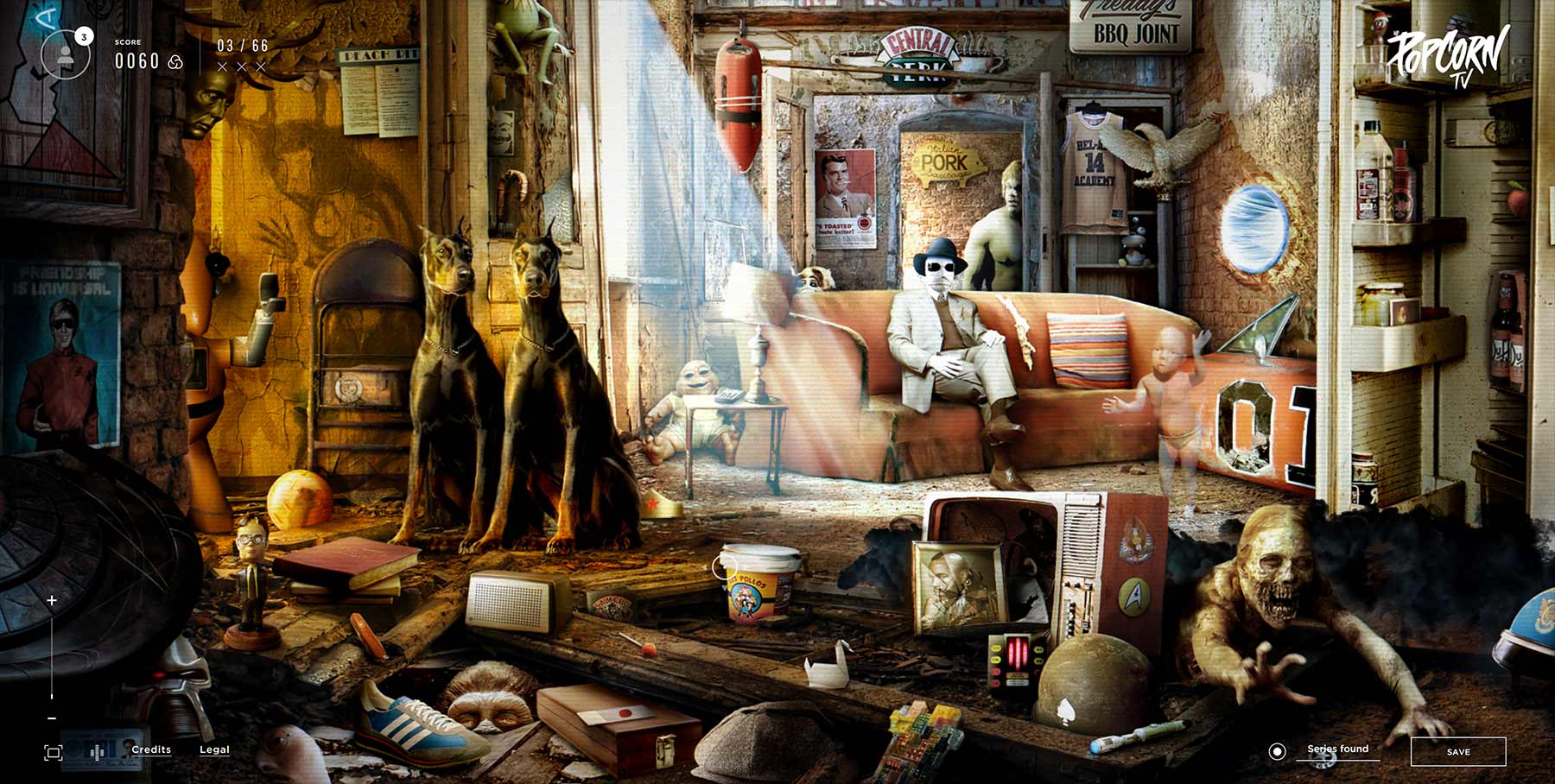 66 Serien wurden in "PopCorn TV" versteckt. Die französische Digitalschmiede "PopCorn66" hat sich nicht nur auf nostalgisch angehauchte Popkultur, sondern auch auf interaktive Rätselspielchen spezialisiert. In dieser Runde müsst ihr einfach auf die Hinweise in der schick gestalteten 4K-Szenerie klicken und den Titel eingeben, den ihr meint, entdeckt zu haben. Keine Bange, Verschreiber gehen klar, so wurde bei mir statt "Dexter" auch "Dexzer" richtig erkannt, so dass ich keines meiner drei Leben verloren habe (Ja, Spoiler, aber ihr müsst ja erstmal finden, WO es versteckt ist).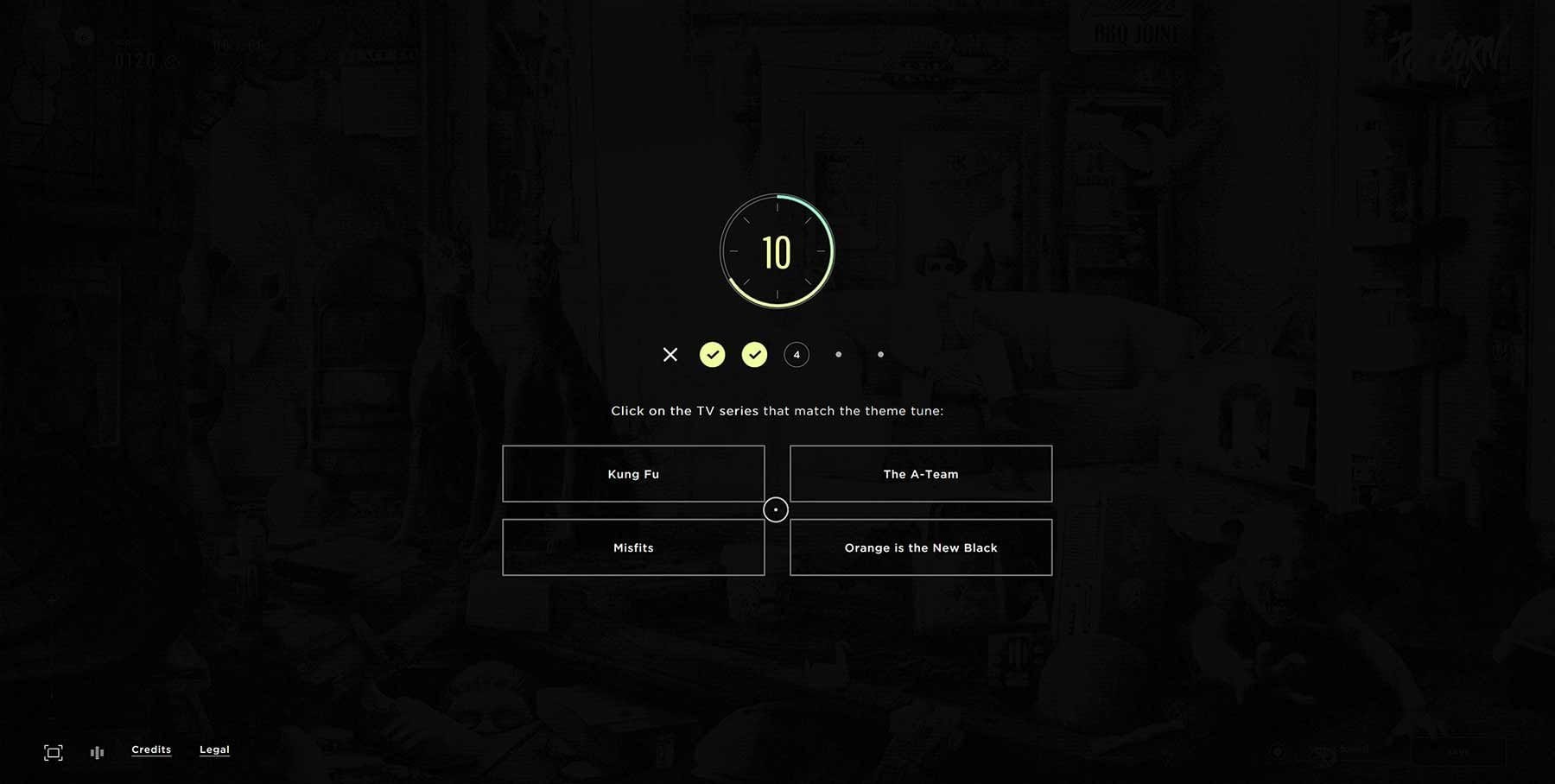 "We combine digital and pop culture to create entertainment platforms. Those platforms are digital centric but you may find us offline. If you like to trigger your memories go and have a look."
Regelmäßig gibt es zwischendrin dann noch kleine Runden, in denen ihr vorgespielte Titelmelodien richtig zuordnen müsst (was bei sechs binnen insgesamt 30 Sekunden nicht immer einfach ist). Dazu spielt ihr euch mit jedem erkannten Serientitel eine kleine Zusatzfrage für eben diese frei, die weitere Zusatzpunkte (in Form von virtuellem Popcorn) bedeutet, solltet ihr sie lösen. Da geht es dann wirklich ins Detail – ob bei der Schreibweise von Darstellernamen oder inhaltlichen Detailaspekten.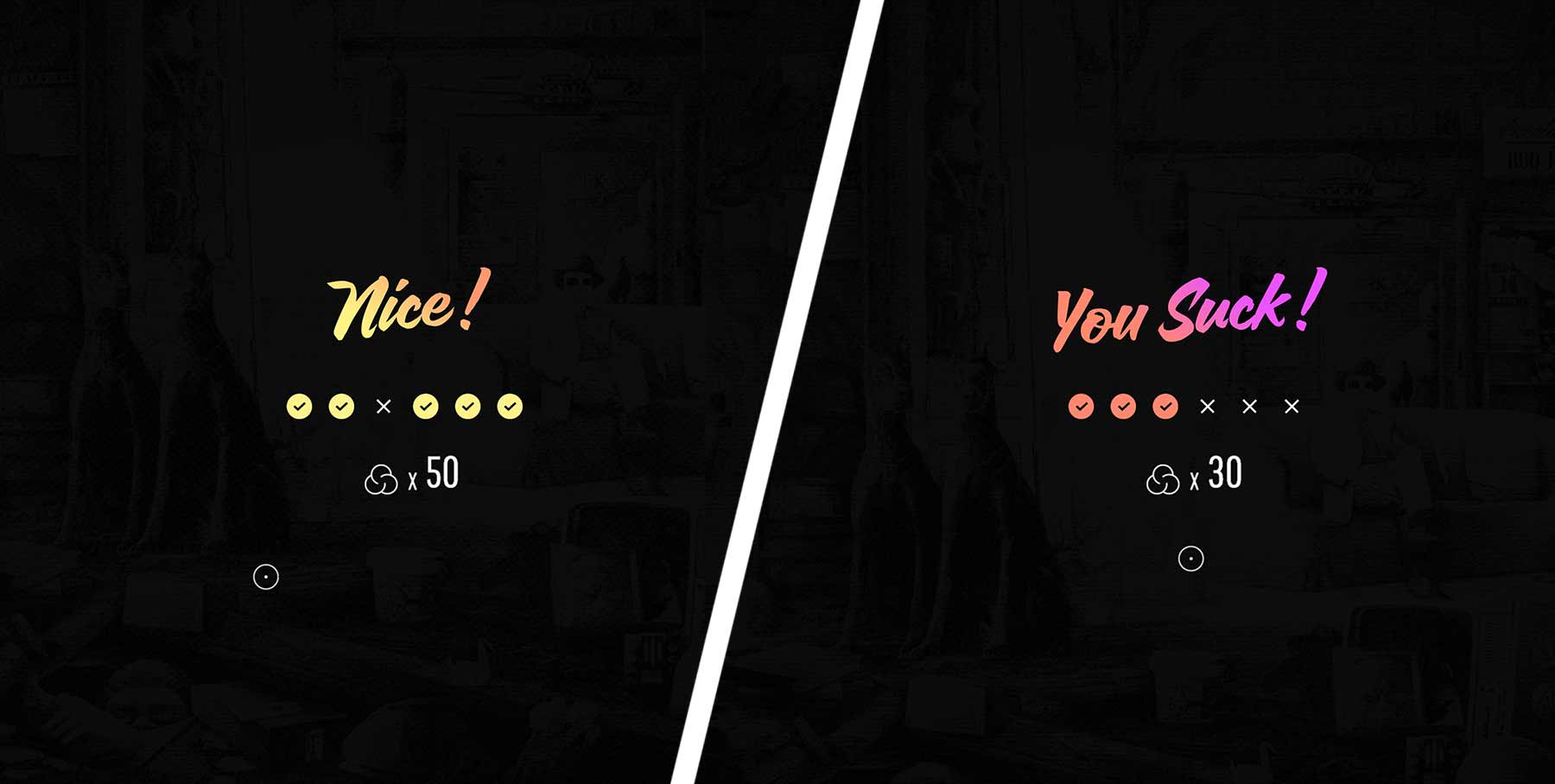 Hier geht es zum Spiel, wobei ich empfehle, es im Firefox zu spielen, da mein Chrome-Browser regelmäßig zusammengebrochen ist. Ich habe übrigens 1.090 Punkte gemacht, ehe ich mir sicher war, keine Serientitel mehr unter eigener Denkleistung zu finden.

Eine kleine Orientierungskarte der 39 Serientitel, die ich im Bild gefunden habe, gibt es auf QUIZmag als Hinweis zu sehen.

via: ufunk

-->