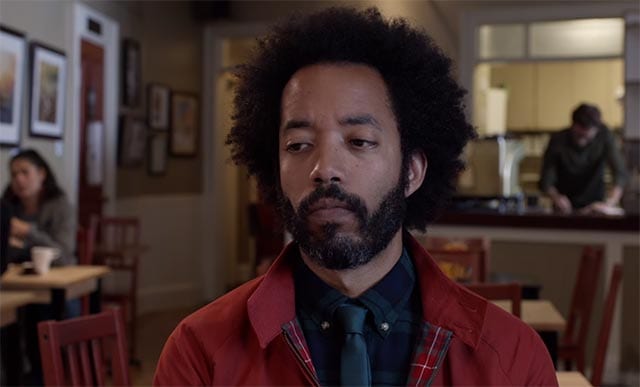 Einige von euch dürften Wyatt Cenac noch aus den guten alten Daily Show-Zeiten kennen. In der neuen TBS-Serie "People of Earth" spielt er den Journalisten Wyatt Jones (so können sich alle gut seinen Vornamen merken), der Leute interviewt, die von Aliens entführt wurden. Okay, das hört sich jetzt deutlich blöder an, als es vermutlich ist. Der Trailer ist bereits recht vielversprechend, das könnte ab Oktober durchaus unterhaltsam werden.
"Journalist Wyatt Jones is skeptical when he investigates a support group for oddballs who think they have been abducted by aliens — yet the more he learns, the more confused, intrigued, and seduced he becomes."
via: Marco, der sich nicht mehr an seine Entführung erinnern kann.