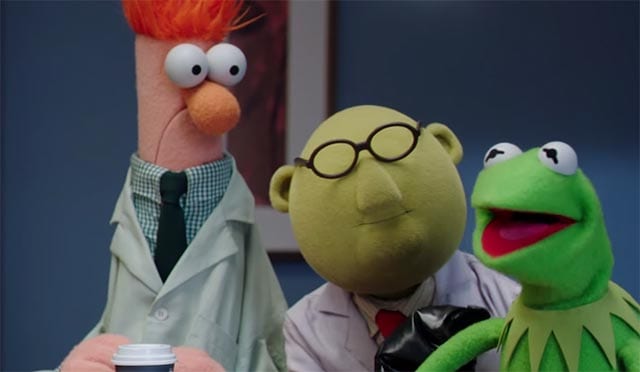 Die Muppets sind wieder da! Okay, beinahe. Sie waren ja schon wieder da, wenn man "da" als Kino und allgemeine Popkultur ansieht. Aber eigentlich ist "da" ja das gute alte Fernsehen. Scheinbar plant ABC ein Comeback der Handpuppen um Kermit, hat sich aber einen kleinen Test ausgedacht: ein erstes Pitchvideo mit rund 10 Minuten wurde veröffentlicht und soll einen Vorgeschmack auf eine Art Mockumentary-Erwachsenen-Variante der Serie geben. Dabei wirkt die "First Look Presentation" total wie eine The Office-Parodie.
Also: Schaut euch das Video an und teilt es wie Bolle – dann gibt es auch irgendwann Nachschub!
"You were never supposed to see this. Here's the pitch that convinced ABC to make a show with The Muppets!"
The Muppets | official trailer (2015) Kermit Miss Piggy
via: Marco, der gerne eine eigene Puppe von sich hätte.