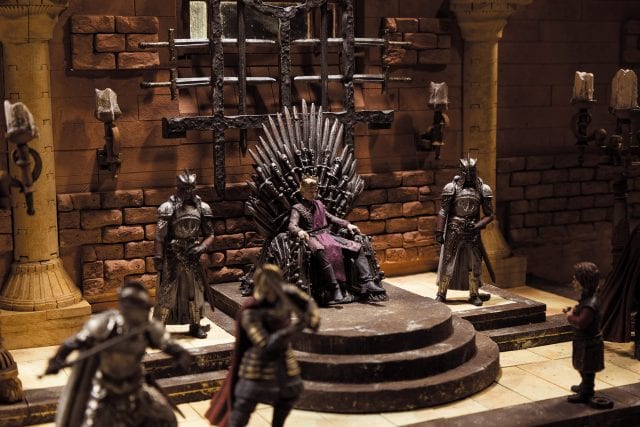 Jetzt gibt's den Iron Throne endlich auch als Spielzeug: McFarlane hat erste Fotos eines Spielesets veröffentlicht, das aus dem Iron Throne und jeder Menge Figuren aus Westeros besteht. Das Tolle an den Sets von McFarlane: Sie sind ungeheuer detailgetreu, die Figuren sjnd sehr sehr realistisch dargestellt und lassen sich sofort wiedererkennen. Ihr merkt schon: mehr "Spielzeug" für Erwachsene als für Kinder.
Im ersten Set sind beispielsweise King Joffrey, Tyrion Lannister, Mitglieder der Königsgarde und weitere Wachen enthalten. Weitere Sets, die McFarlane angekündigt hat: ein Mother of Dragons Set und ein Attack on The Wall Set. Zu den ersten separat erhältlichen Figuren gehören beispielsweise Tyrion, Jon Snow, Daenerys Targaryen, Grey Worm, Ghost, Rhaegal und ein Wildling. Die Sets liegen zwischen 15 und 50 Dollar, die Figuren bei 4 Dollar.
Was jetzt noch dazu kommt: McFarlane hat auch bereits solche Sets für The Walking Dead produziert – wir haben sie Euch schonmal vorgestellt. Jetzt kann man sich also den Spaß gönnen, Joffrey mal auf den Governor treffen zu lassen, oder Jon Snow auf Rick Grimes.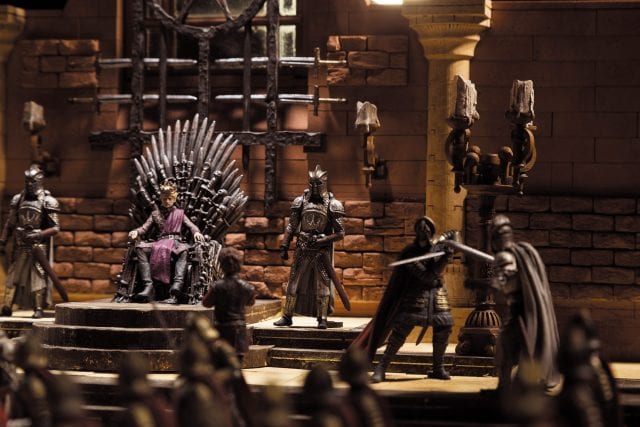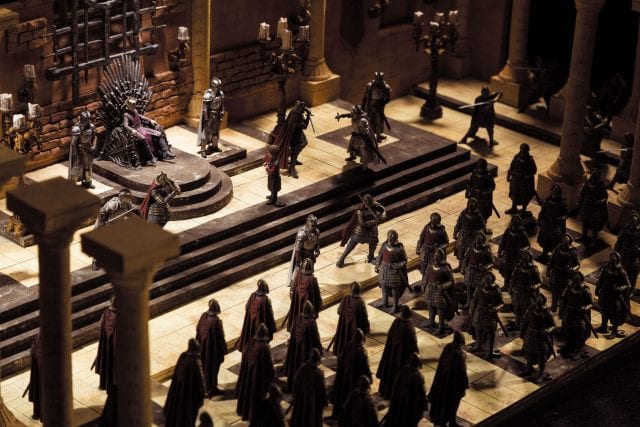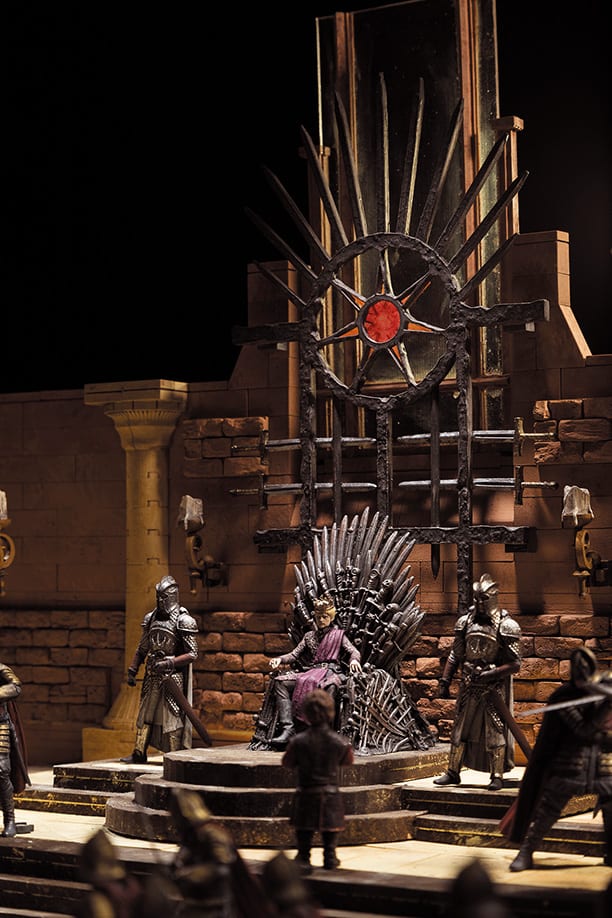 via: Entertainment Weekly

-->