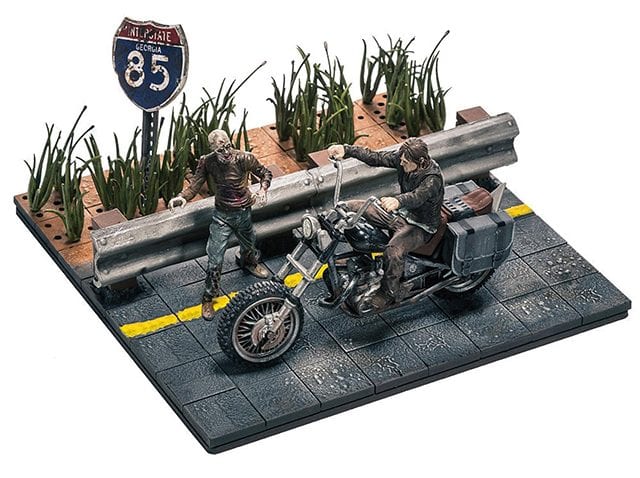 Die 5. Staffel von The Walking Dead ist Geschichte: Mit einer extralangen Folge ist sie gerade zu Ende gegangen. Was tun als The Walking Dead-Fan? Um die Zeit zumindest bis zum Spätsommer zu überbrücken, wenn das Spin-Off Fear the Walking Dead anläuft, kann man sich daran machen, einzelne Szenarien aus der Serie nachzubauen und nachzuspielen. Spieleset-Spezialist Todd McFarlane aus den USA hat einige recht beeindruckende Sets zur Serie entwickelt.
Die Sets zeichnen sich durch eine große Detailtreue aus – schon beeindruckend, was da in Miniaturgröße gezaubert wird. Das war Entwickler Todd McFarlane auch wichtig: "Ich habe mich gefragt: Warum können solche Sets nicht realistisch aussehen? Warum sollte es keine coolen Spielsachen für uns geben, für Menschen älter als 12? Da habe ich mir gesagt: Okay, dann mache ich sie eben selbst!" Die Sets kosten zwischen 10 und 60 Dollar, je nach Ausführung.
Die Sets gefallen mir übrigens auch besser als die Limited Edition-DVD-Boxen, die zur Serie mittlerweile schon so erschienen sind. Toll ist zum Beispiel der "Prison Tower" geworden. Zum Set gehört der Wachturm, der Zaun, aber natürlich auch verschiedene Walker. 623 Teile sind's ingesamt, und das zeigt schon, dass man diese Sets nicht 'mal eben' auf- und abbaut, sondern ruhig ein bisschen Zeit mitbringen sollte.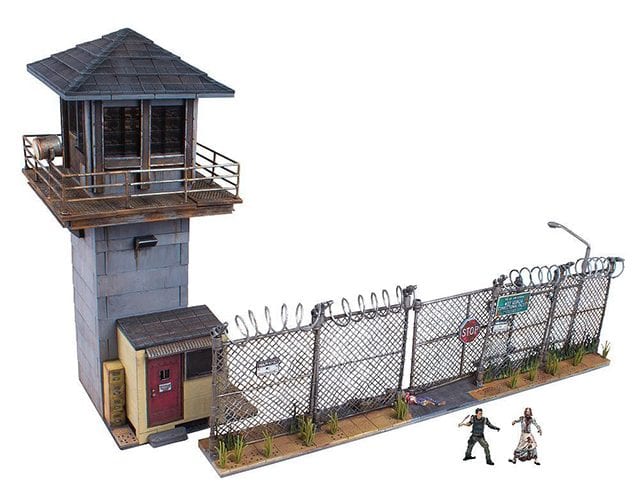 Halb so viele Teile muss man verbauen, wenn man den Raum des Governors in Woodbury nachbauen möchte. Zum Set gehört natürlich auch der Governor selbst, dazu gibt's die Aquarien mit den Zombieköpfen – und die zum Zomnbie verwandelte Tochter des Governors. Klasse auch das Set mit Daryl auf seinem Chopper.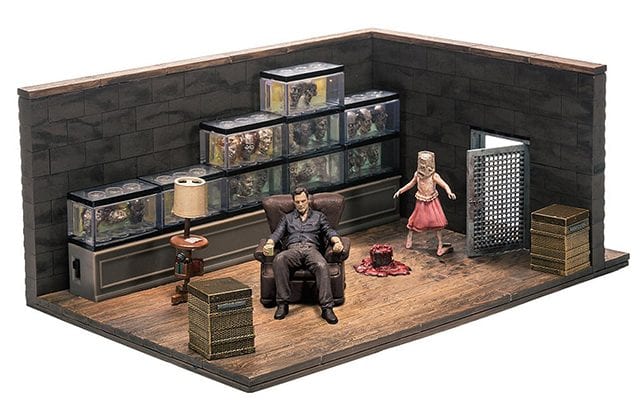 Komplettieren kann man die Aufbauten mit verschiedenen Figurensets – man muss also auch hier nicht auf Rick verzichten.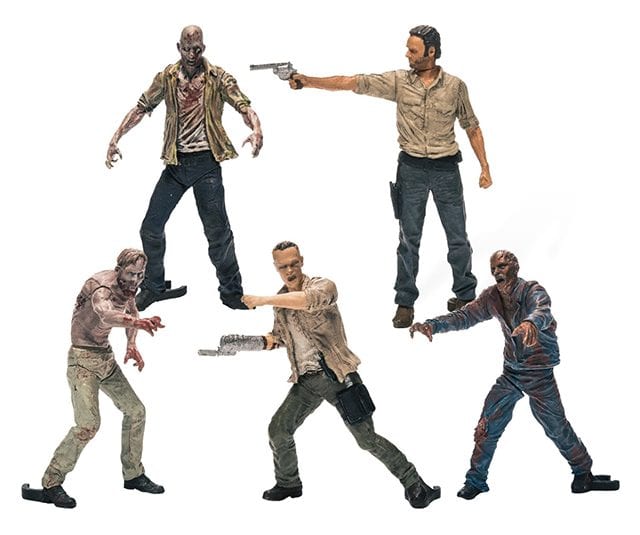 -->