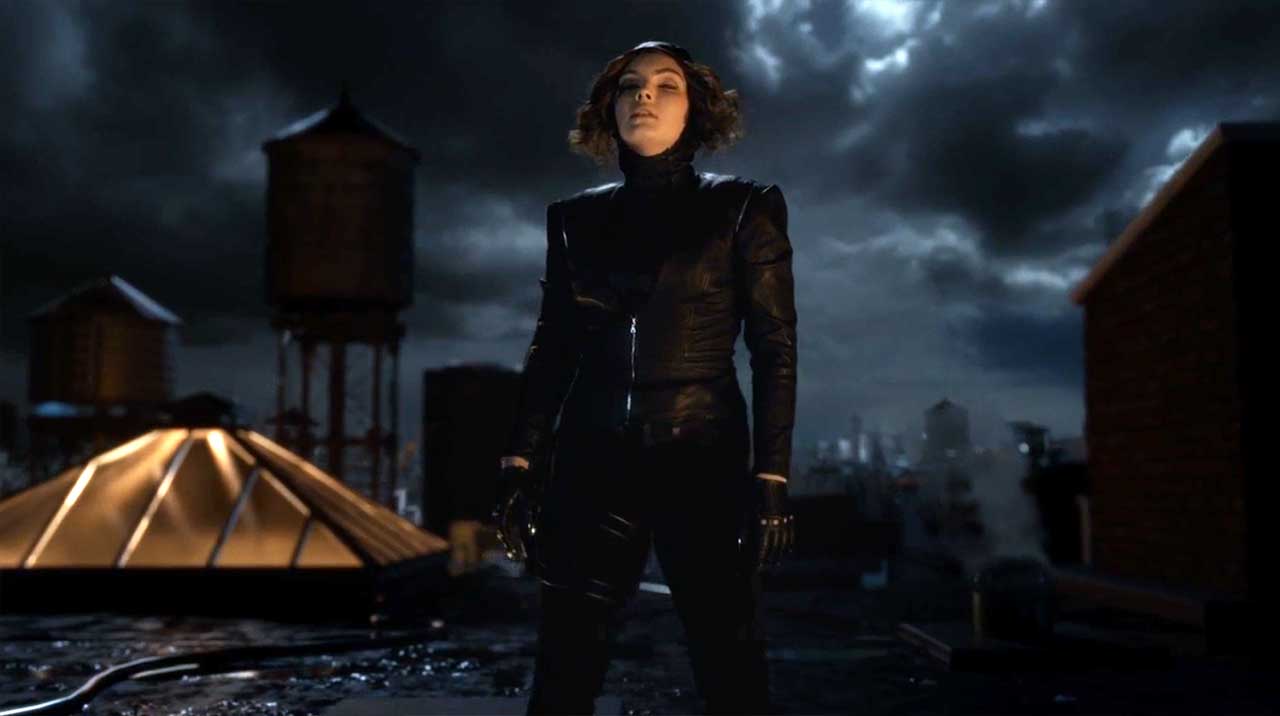 Yep, ich bin schon wieder etwas spät dran, aber nach Montagnachmittag und Dienstagmittag ist es jetzt immerhin Sonntagmittag geworden – es geht also voran. Da ich nächsten Freitag aber endlich mal wieder normal Zeit habe, wird das nächste Review dann auch schneller folgen, versprochen. Aber ganz ehrlich: So viel hat man jetzt auch nicht verpasst, wenn man etwas später dran ist. Nun gut, außer dieses Kleinod an Lyrik natürlich, das uns zu Beginn der Episode entgegen schallt:
"Oh, Penguin Our hero
He knows No fear-o
He brings us joy And cheer-o
Oh, Penguin Our king
Oh, Penguin Our Penguin
He's brave and clever And kind
With a strong Resourceful mind
He rules our land all day
In the most magnificent way
Oh, Penguin Oh, Penguin,
oh, Penguin Our king"
(Chor)
Der eigene Privatchor, gefüllte Frühstücksplatten und falsche Prioritäten – es wird weiter eindrucksvoll demonstriert, welchen Status Penguin genießt und welchen Führungsstil er pflegt. Doch nicht alle mögen ihn – im Gegenteil, bis auf die Putzfrau fliehen alle. Und wir bekommen in aller Kürze präsentiert, wieso eine Person nicht eine ganze Gang spontan unter sich bringen kann und wie Penguin letztlich in die zu Staffelbeginn gezeigte Elite-Truppe aufgenommen wird.
"It's time we pay a visit to this 'Haven'. Right after I put on some clothes." (Penguin)
Dem gerade einarmigen Kind eine geschlossene Vorratsdose zu geben ist genau mein Humor. Dämlicher ist da nur noch die Darstellung von Mr. Penns Tod – really? Das war sehr plump inszeniert.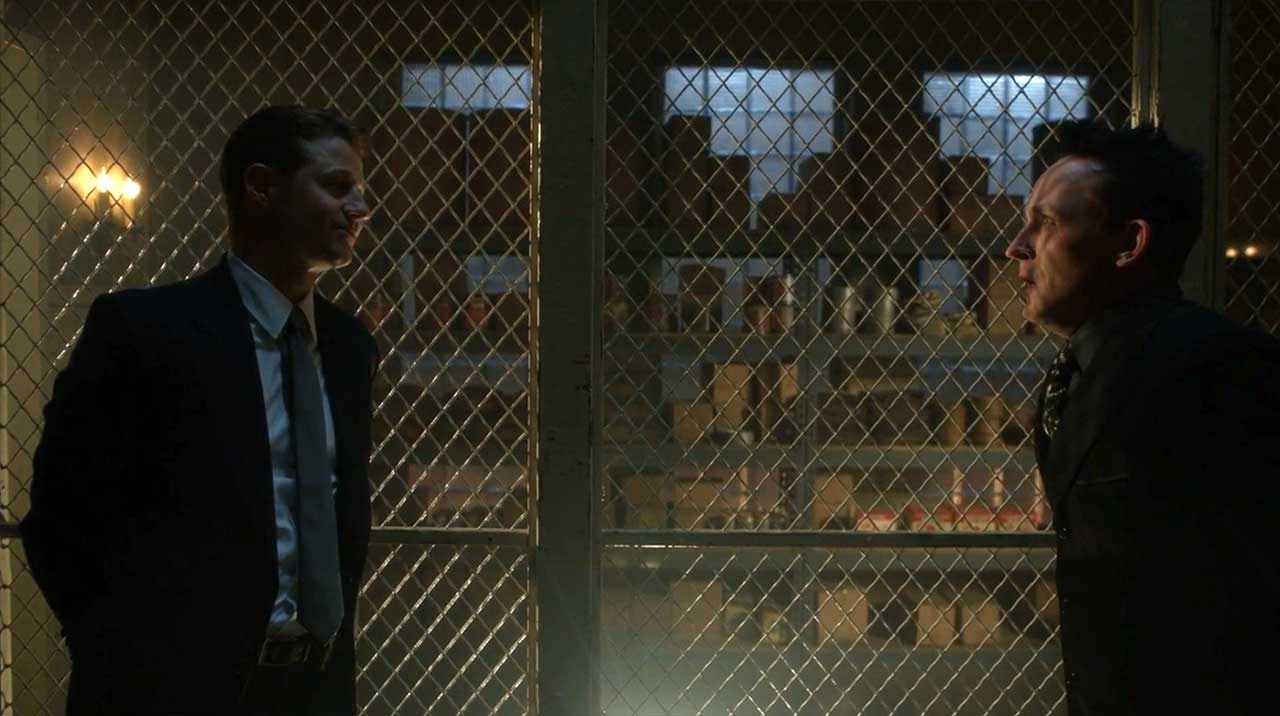 Selina hat derweil einen Schneider (samt Schmied-Erfahrung) gefunden, der nachts auf hat und Spontan-Aufträge in Rekordzeit umsetzt. Ihre Verwandlung in Cat-WomanGirl ging dann doch schneller vonstatten als gedacht. Ebenso rasant gehen Bruce' Nahkampfkünster bergauf, denn ohne ersichtliche Über-Gadgets kann er anscheinend bereits recht problemlos eine Hand voll körperlich überlegener Leute überwältigen. Sie werden ja so schnell erwachsen…
Eine Prise Harley Quinn bekommen wir dann noch in der Kirche zu sehen, in der angeblich Jeremiah sein Unwesen treibt. Hier bekommen wir dann immerhin die unterhaltendsten Momente der Folge geliefert, da vor allem das Spiel von Francesca Root-Dodson als Ecco zu überzeugen weiß. Und ein bisschen Irrsinn hat der Serie noch nie geschadet.
"I ccchhhhhhhhhate having a gun pointed at my face." (Selina)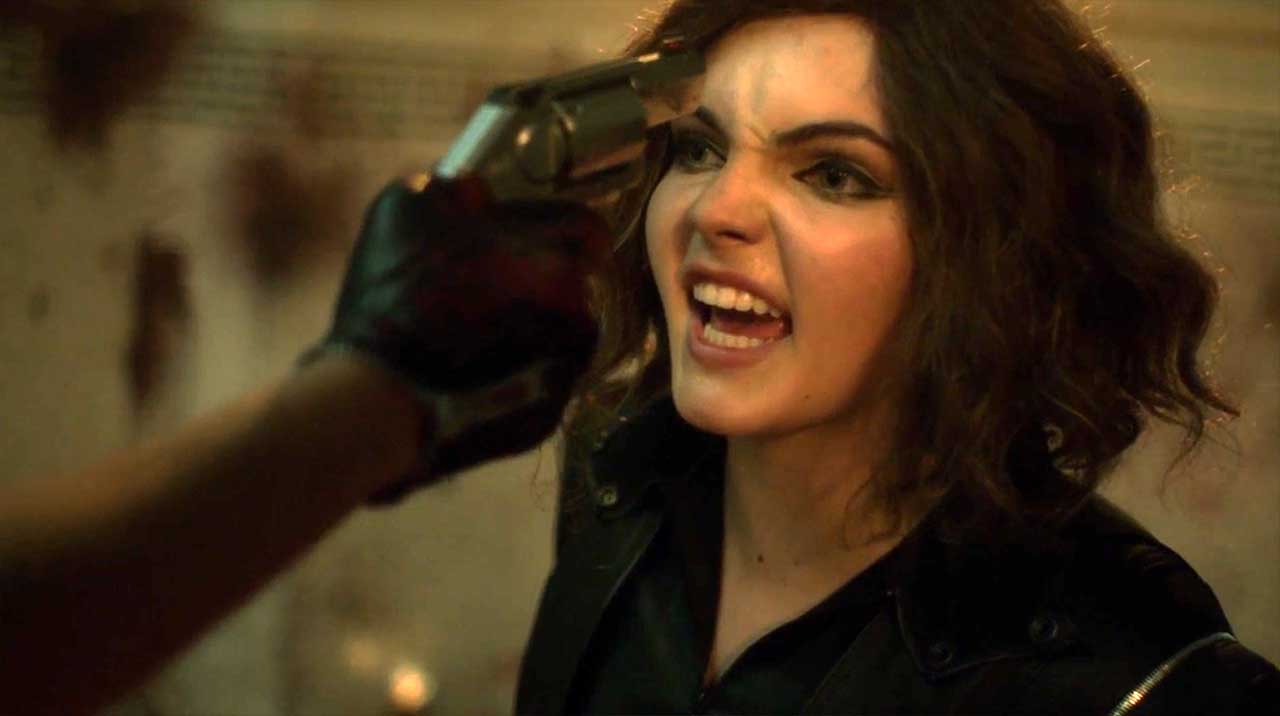 Am Ende geschieht das eigentlich riesengroße Desaster, das mich erstaunlich kalt gelassen hat. Anstatt um all die armen Leute zu trauern, fragte ich mich beim Bombenanschlag auf Haven nur, wer dahinter steckt, und wie es gemacht wurde. Penguin? Macht wenig Sinn. Die Rocker-Truppe? Sollte auch auszuschließen sein. Jeremiah und die Dark Zone-Leute? Könnte sein, haben ja bereits explosives Talent vorab gezeigt.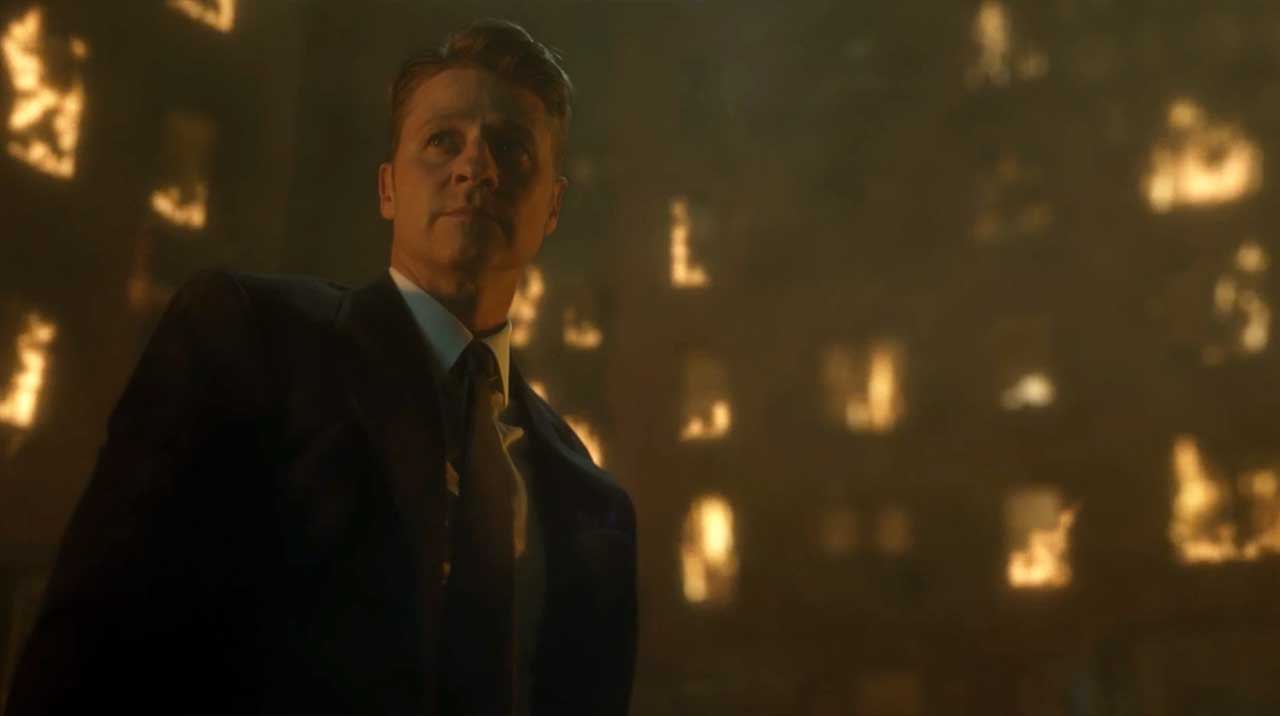 Das Pacing und die Story haben mir dieses Mal zwar minimal besser gefallen, so recht zünden wollte das aber noch immer nicht. Vielleicht werde ich auch einfach bestraft (bzw. bin dran schuld), weil ich immer erst so verspätet zum Schauen gekommen bin. Das wird sich diese Woche dann ja ändern und wir werden sehen, ob die Folge Freitag besser werden wird.

Bilder: FOX

-->