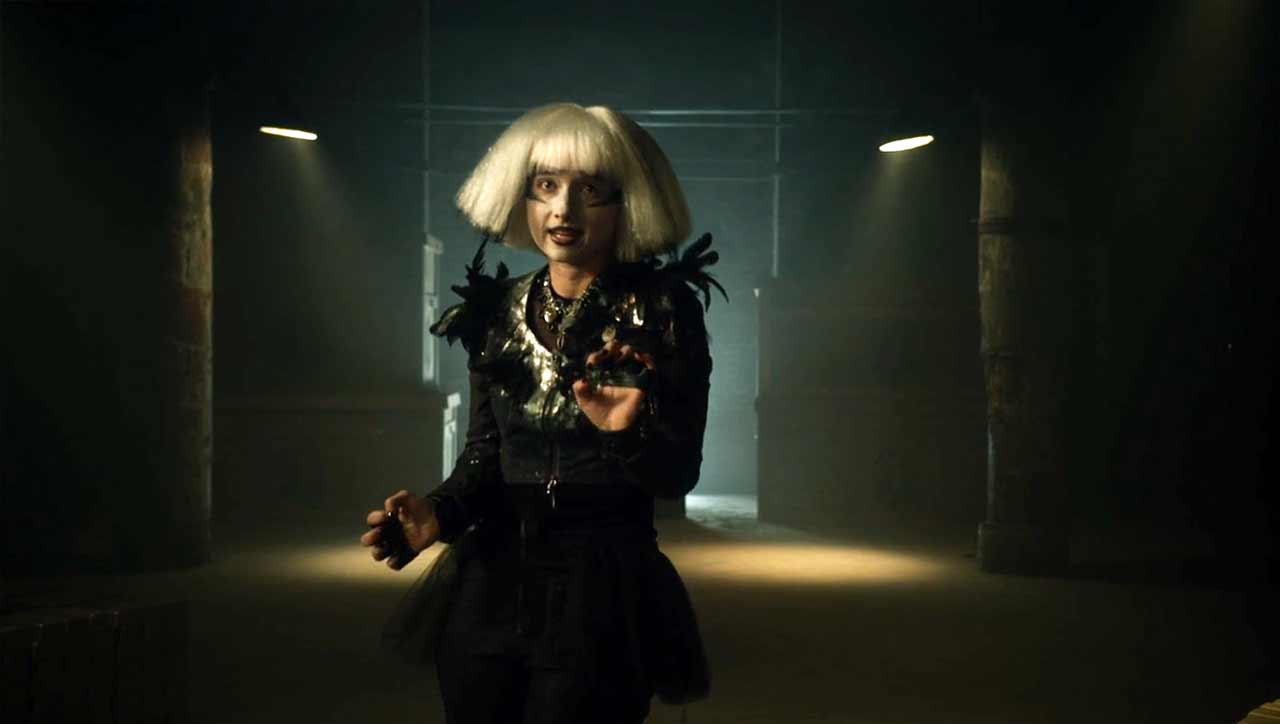 Halbzeit. Also, mit dieser Folge. Denn "13 Stitches" bildet die letzte Episode des ersten Sextetts der ein Dutzend Episoden umfassenden finalen Staffel "Gotham". Wem da zu viel Mathematik war, sollte Abstand von den Rätseln des Riddlers nehmen, darf aber hier dennoch gerne weiterlesen.
Wollen wir mal direkt mit dem erfrischendsten Element der Woche beginnen: Sia Magpie. Die forsche junge Dame ist als diebische Elster unterwegs und schnappt sich alles, was glitzert und glänzt. Neben der sehr charismatischen Einführung gibt es ein paar schöne akrobatische Tricks und einen immensen Berg gehorteter Schätze zu sehen, der den Drachen Smaug neidisch machen könnte.
"Who. The hell. WAS THAT??!?" (Penguin)
Zu Beginn der Folge sehen wir eine bildlich sehr schöne aber inhaltlich recht magere Flucht Jims vor Nygma. Komischerweise wiederholt sich das Schema in einer späteren Einstellung. Eduardo nimmt nämlich nicht nur die Polizeiwache, sondern auch Lee in seine Gewalt (physisch wie psychisch). Beim Aufeinendertreffen mit Jim imponiert erneut die schön gestaltete und eingefangene Szenerie und weiß zumindest größtenteils vom manchmal etwas holprigen Schlagabtausch abzulenken.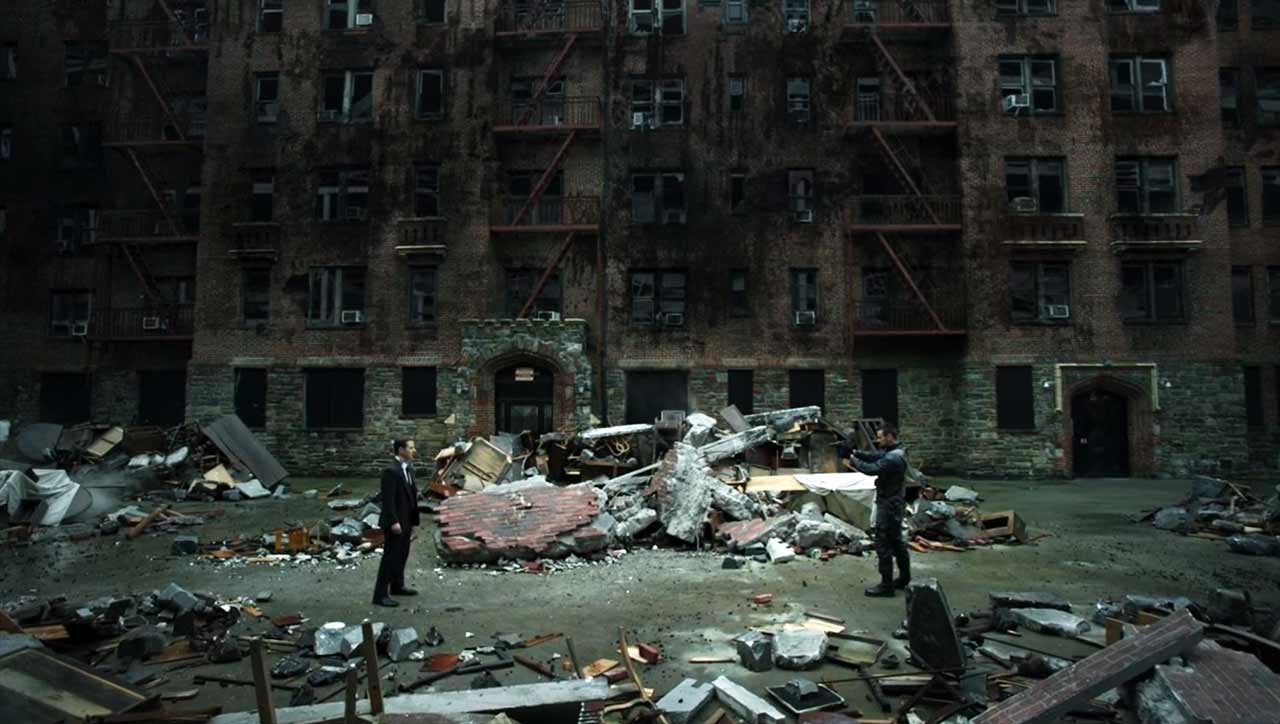 Dass Eduardo natürlich nur vorerst beinahe-tot ist und noch eine Strange'sche Behandlung erhalten sollte, war abzusehen, dass er so schnell aber eine recht direkt Bane-Darstellung erhält, nicht unbedingt. Ebenso, wie dass (die von "DEXTER-Darstellerin" Jaime Murra verkörperte) Theresa Walker so zeitig ins Geschehen eingreift.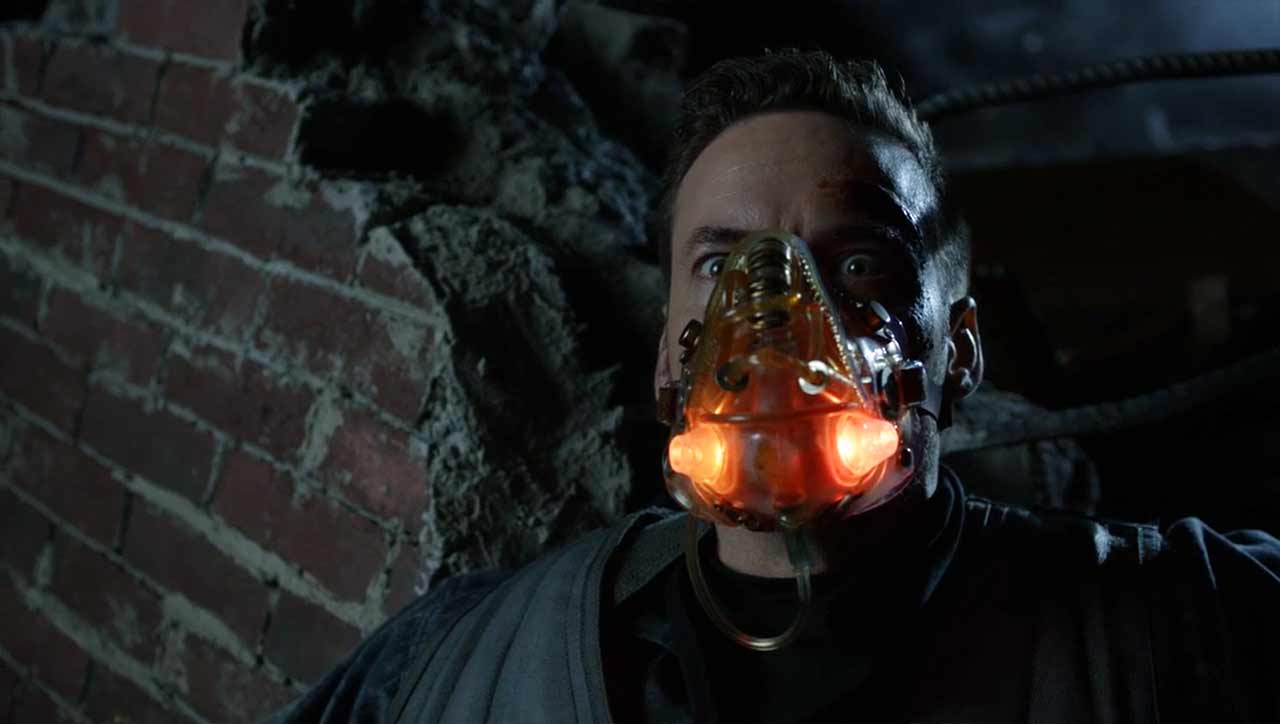 Dagegen wusste ich direkt bei dem "Ich kann mich an nichts erinnern…"-Statement Lees, dass sie auch einen Chip im Kopf haben dürfte. Wie ein ehemaliger Detective das nicht direkt geahnt hat…? Nur gut, dass sich Jim stets in der Nähe von elektroschockenden Dingen befindet.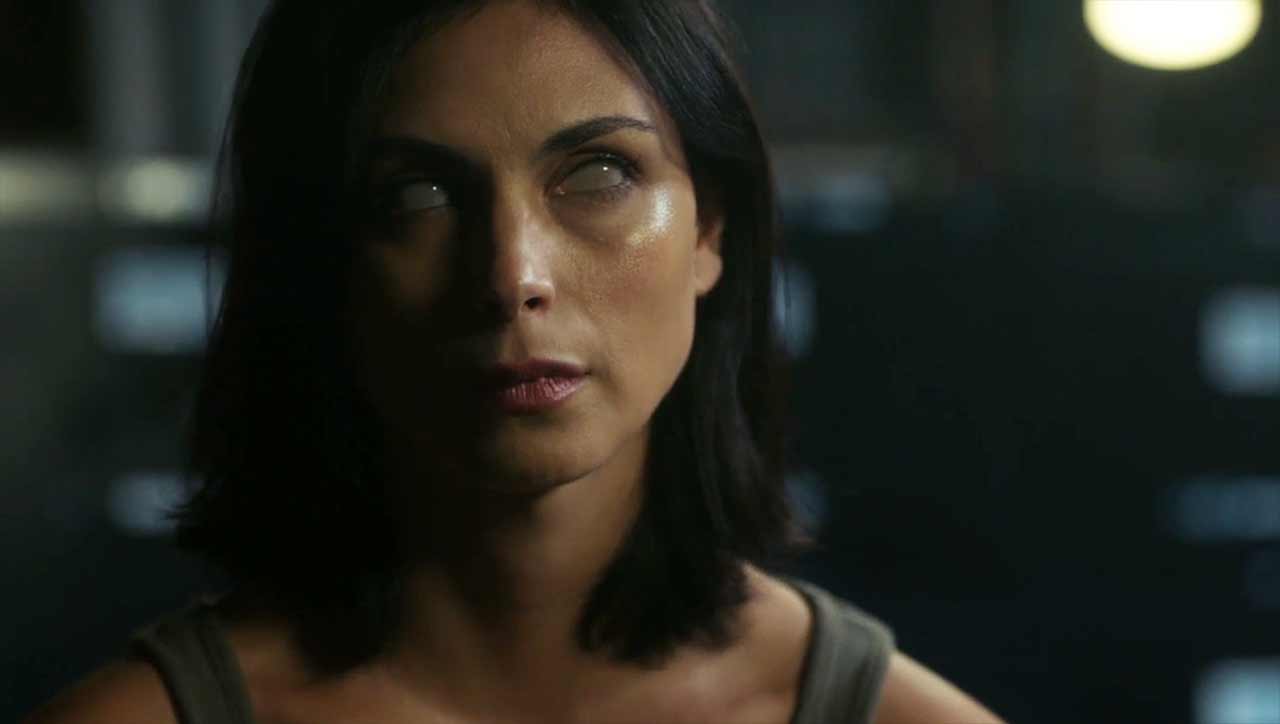 Bei Nygmas nettem Bombentrick habe ich die ganze Zeit überlegt, ob der Trick nicht ist, dass die Vögel nur eine Überlebenszeit von X Wochen haben oder so. Dass sie ausgestorben sind, macht für mich dagegen beinahe keinen Sinn, weil es ja ein hypothetisches Szenario war. Man sagt doch auch nicht bei "Wie viel sind 2+4 Dinosaurier" als Antwort "Die sind ausgestorben, also Null!".
"You gomers messed with the wrong super genius." (Nygma)
Jedenfalls gab es kein *Boom-Boom*, dafür aber kurze Zeit später ein *Bang-Bang", das mich gleichermaßen positiv überrascht hat in seiner Direktheit, wie es mich traurig stimmte, war das Leben der vielversprechenden Diebin Sia Magpie dann doch viel zu kurz.
"Ouch, indeed." (Penguin)
Das beiläufig daher gesagte "say what?" kurz vor und das "Congratulations" kurz nach Barbs Baby-Bombe von Harvey war dagegen pures Gold! Interessant fand ich noch, dass "Batboy" doch recht klar das Kommando des Mini-Squads bei der Durchführung des Plans übernommen hat. Und wie leicht Jeremiah dann doch Alfred bewältigen konnte.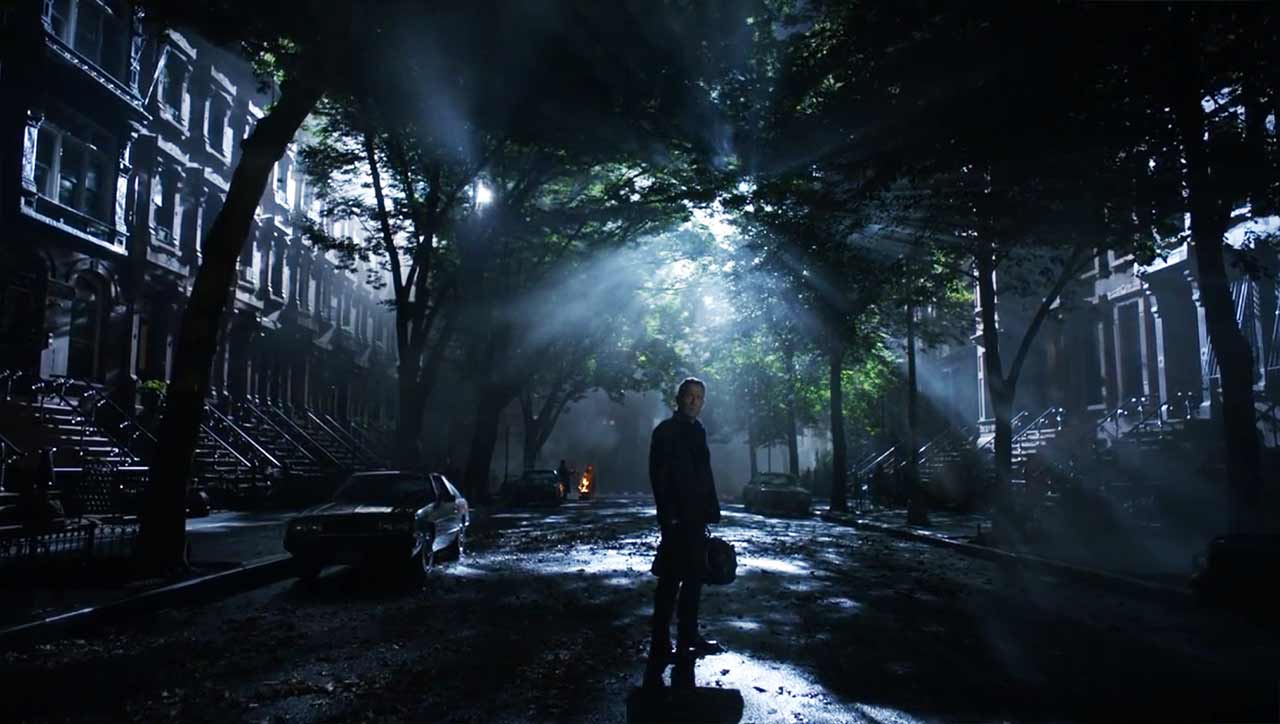 Allgemein war das eine sehr ansprechende Cinematographie, die uns da geboten wurde (man sehe sich nur alleine das letzte Bild hier an, ein Traum in Schatten und Komposition!). Dazu war das Pacing so gut wie lange nicht mehr und größtenteils haben die Handlungen in puncto Motivation und Entwicklung gepasst. Auch die Balance zwischen ernsten und lockeren Momenten war stimmig. So macht "Gotham" Spaß und mit die "today is the big day"-Ankündigung von Jeremiah lässt hoffen, dass es nächste Woche gar noch besser werden könnte!

Ach ja, und hier noch der ganz persönlich für euch herausgesuchte Doppelsoundtrack für diese Folge:

Bilder: FOX

-->