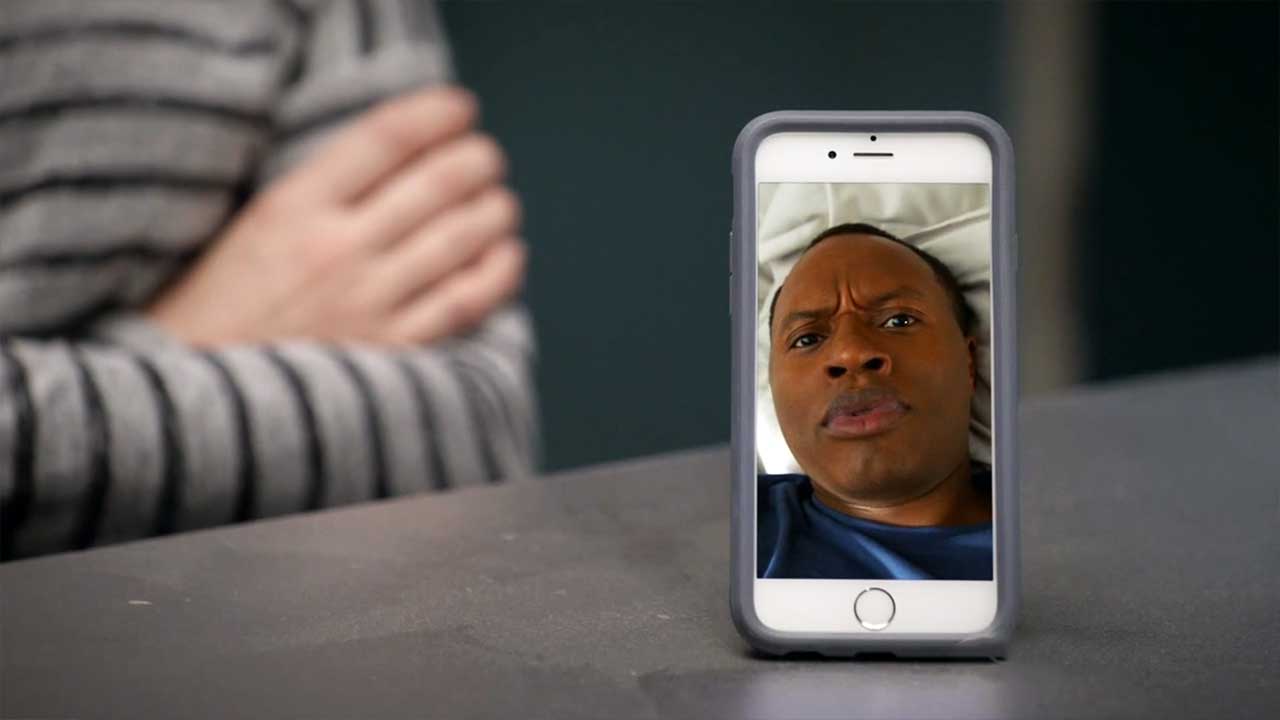 Was viele aus guten Gründen nicht wissen: Ich habe zu Uni-Zeiten ein paar Mal bei Studi-Parties "aufgelegt" und dabei den total innovativen Künstlernamen "Mad Zeppelin" getragen, der meine Initialen teilt (kreativ und so, I know). Daher: Mad Z. is in da House und präsentiert euch heute frei im Internet empfangbar die Wochenmeinung zu "iZombie". Hit it!
"Bring an appetite." – "You cooking?" – "Food? I hadn't considered it. Yeah. Sure. Why not." (Blaine & Al)
Auf der Wochenkarte steht heute nämlich ein super-hipper und reicher Piraterie-Radio-Moderator mit 80er-Fable. Für den gibt es auch endlich mal wieder einigermaßen foodpornige Zubereitungsaufnahmen zu sehen, auch wenn Dampfteiglinge jetzt nicht wirklich meins sind. Umso mehr hat mir da der Kommentar gefallen, den der da noch lebende Radio-Jockey Nachbar Blaine an den Kopf geworfen hat:
"Oh, no, no, I know who you are, man – you used to play Doogie Howser!" (Harris)
Für den mehr als passenden Neil Patrick Harris-Vergleich kommt Harris bei 120 Fahrenheit für einige Stunden in den Ofen. Dass Blaine das trotz vermeintlichem Motiv nicht war, dürfte jedem unmittelbar klar gewesen sein.
"'Al' is short for 'Alice' and also for 'alibi'." (Blaine)
Interessant wird die Folge auch dadurch, dass Clive ausrutscht. Natürlich war das Slapstick, aber solche Unfälle passieren halt. Liv und Ravi haben somit Sturmfrei und können ohne Aufsicht Polizei spielen (es gibt ja keine anderen Detectives im Polizeibüro, die der Vorschrift halber einspringen würden…).
"You can't keep detecting through a broken back – you're not Batman!" – "You don't know that." (Ravi & Clive)
Interessant fand ich dabei die Szenen, in denen Liv vermeintlich die vierte Wand durchbricht, um mit uns Zuschauern zu kommunizieren, dabei aber eigentlich nur mit Clive videotelefoniert. Smart gemacht und ein interessanter Ansatz, der einige schöne Momente hatte.
"Uuuhhhhh!" (Facetime-Clive)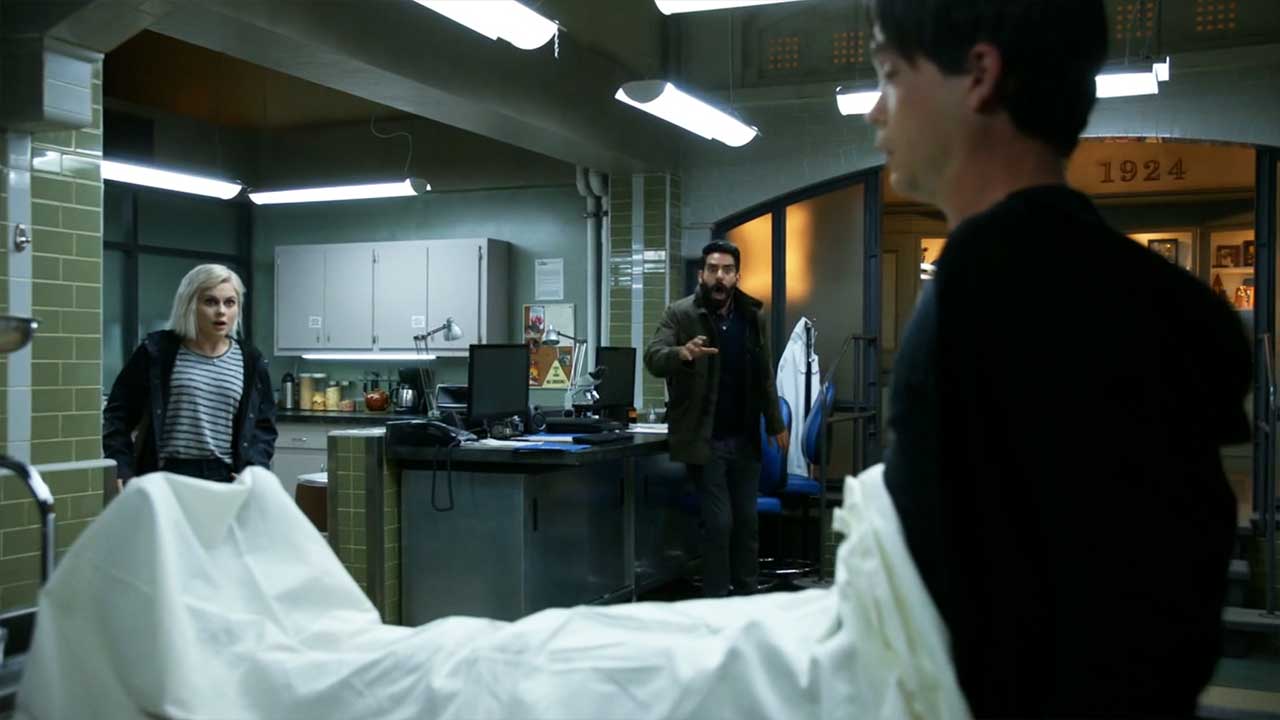 Aus dem Nichts liefert Steve dann einfach mal einen der besten Jump-Scares seit Langem! Dicht gefolgt von einer Stefan Raab-Gedächtnis-Darbietung am O-Ton-Zitate-Keyboard. Ein "dummer Plan", der erstaunlich gut funktioniert, wenn auch etwas anders als gedacht.
"Can a thing that's known for doing a thing do that very thing…?" (Steve)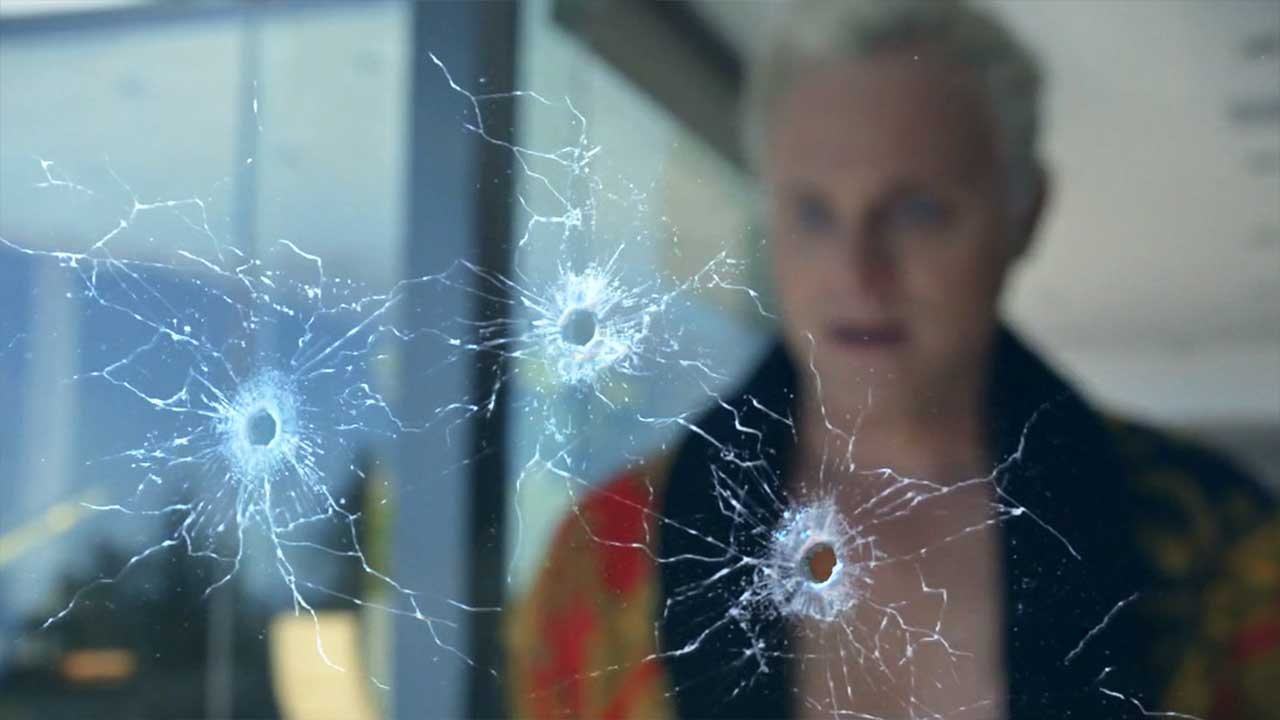 Derweil ist Journalistin Al sehr umtriebig und journalistiert, was das Zeug hält. Das führt dazu, dass die Blaine-Story deutlich schneller und drastischer raus geht, als gedacht. Parallel geht die Info flächendeckend raus, dass die erkrankten Kinder die Heilkur in ihren Körpern tragen. Blaine hat passenderweise einen Google Alert für aufkommende Business-Möglichkeiten eingerichtet – ob er jetzt wohl Jagd auf die Kinder machen wird?
Bei der übergeordneten Langzeit-Geschichte packen die Dead Enders Alzheimer-Gehirne unverdünnt und unvermischt in "Brain Tubes", so dass hunderte Leute Erinnerungs- und Mathematik-Verständnis-Verlust erleiden. Auch Major ist betroffen und dürfte so manch einen Spam-Bot-Test im Internet nicht mehr bestehen können. 6 plus 2? Puh… Irgendwann erinnert er sich wieder daran und dass der französische Kollege irgendwie seltsam ist, so dass dieser weggesperrt wird. Aber upps – die Zellen im super duper überwachten Komplex sind deutlich leerer als gedacht? 17 Fillmore-Gefangene sind verschwunden und teils richtig ausgehungerte Zombies geworden. Das könnte noch spaßig werden!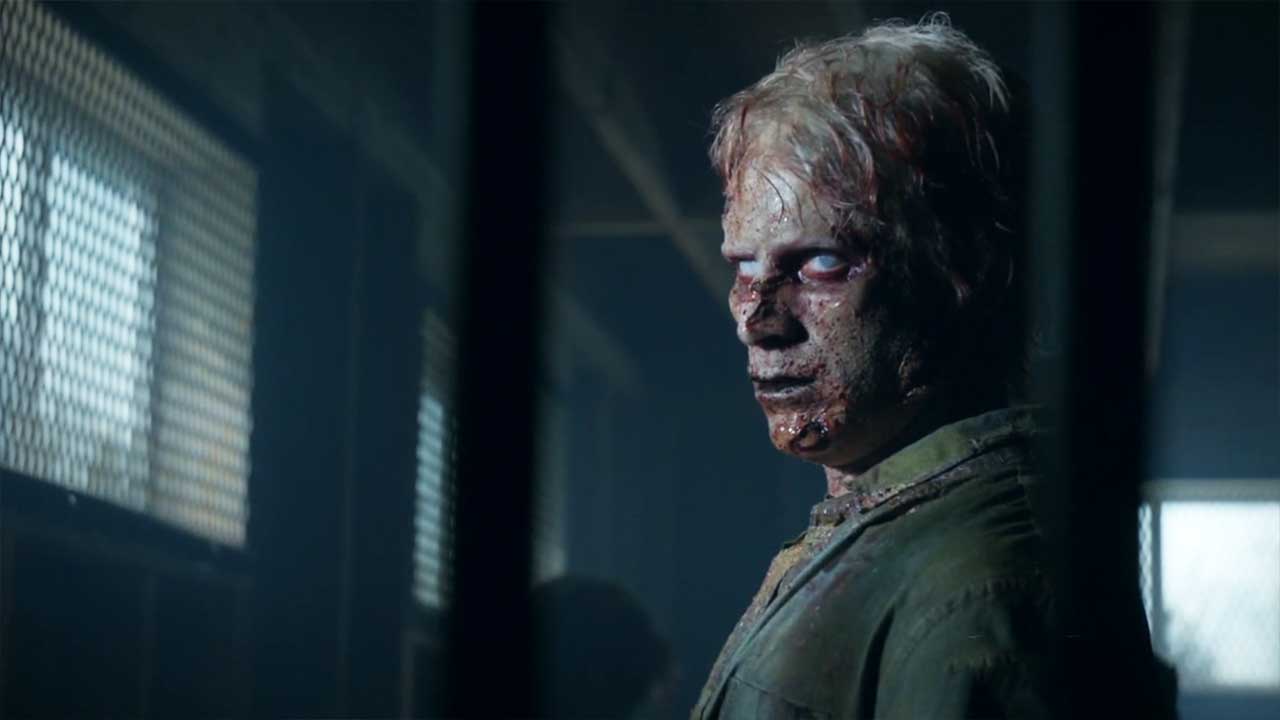 Das war doch mal wieder was! Endlich eine Folge, die auf mehreren Ebenen überzeugen konnte. Gute Dialoge, einigermaßen guter und in die Hauptstory verwobener Wochenfall – das passt. Dazu wurde ordentlich Potenzial offengelegt, das sich nächste Woche ausspielen könnte. Gerne weiter so!

Bilder: The CW

-->