Langsam aber sicher beginnt "iZombie", den ganz großen Bogen zu spannen. Erfreulicherweise wagt sich die aktuelle Episode ganz an die Anfänge der Geschichte. Vor fünf Jahren sehen wir Boss und New Boss zusammen in einer an "Breaking Bad" erinnernden Drogenproduktions-Situation, wobei Letzterer im Zuge der Qualitätssicherung und dank Drogen-Energy Drink-Combo der erste Zombie geworden zu sein scheint?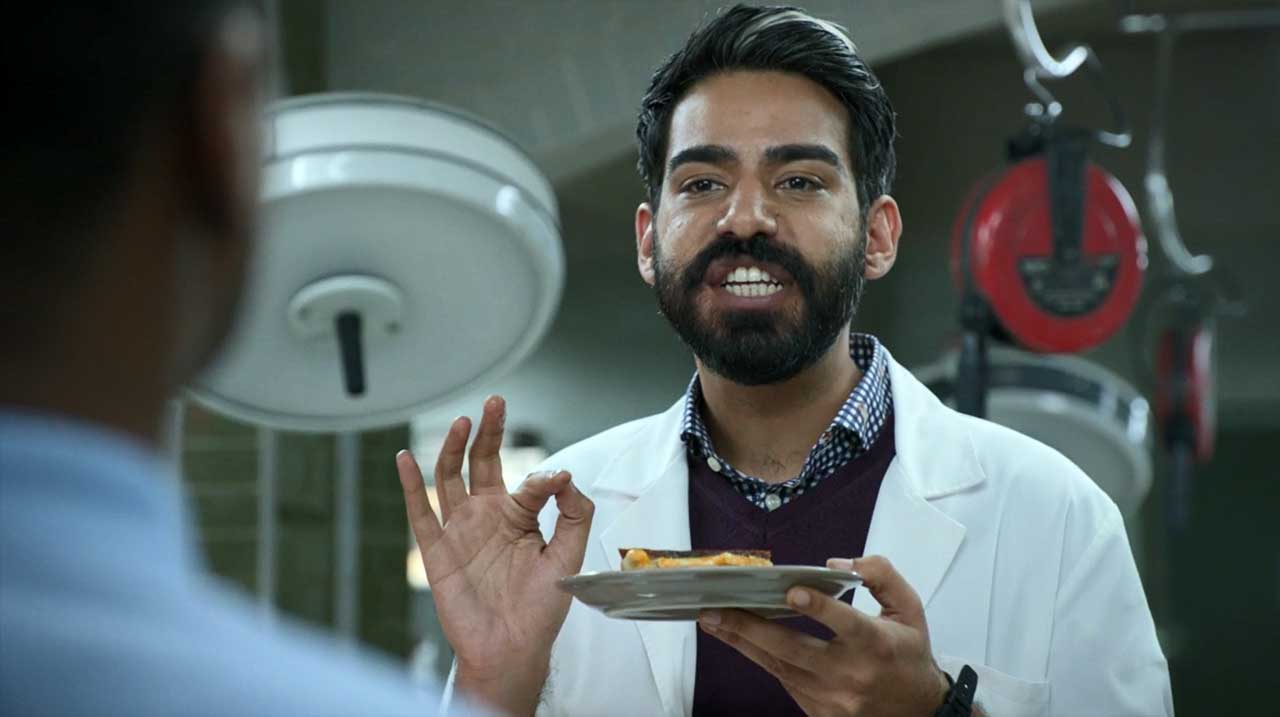 Diese Woche auf der Speisekarte (als hätte der Episodentitel es nicht bereits verraten): Autoverkäufer mit Zahnstochervorliebe für Zwei. Serviert als "Best Grilled Cheese" – das klingt halt deutlich besser als "Käsestulle mit Hirn-Aufstrich". Ravi und Liv sind beide auf kompetitivem Hirn, was den gelegen kommenden Firmen-Losverkauf ordentlich ankurbelt und interessanter werden lässt. Und die beiden schauen schon verdammt scharf aus in ihren Anzügen!
Im Zuge dieses Wochenfalles haben mir noch zwei Momente gen Ende besonders gefallen. Einmal, wo Clive sich gefreut hat, den Fall zu "closen", zum anderen als der Vater-Schrägstrich-Mörder offenbart, wie gut er seine Technik kennt.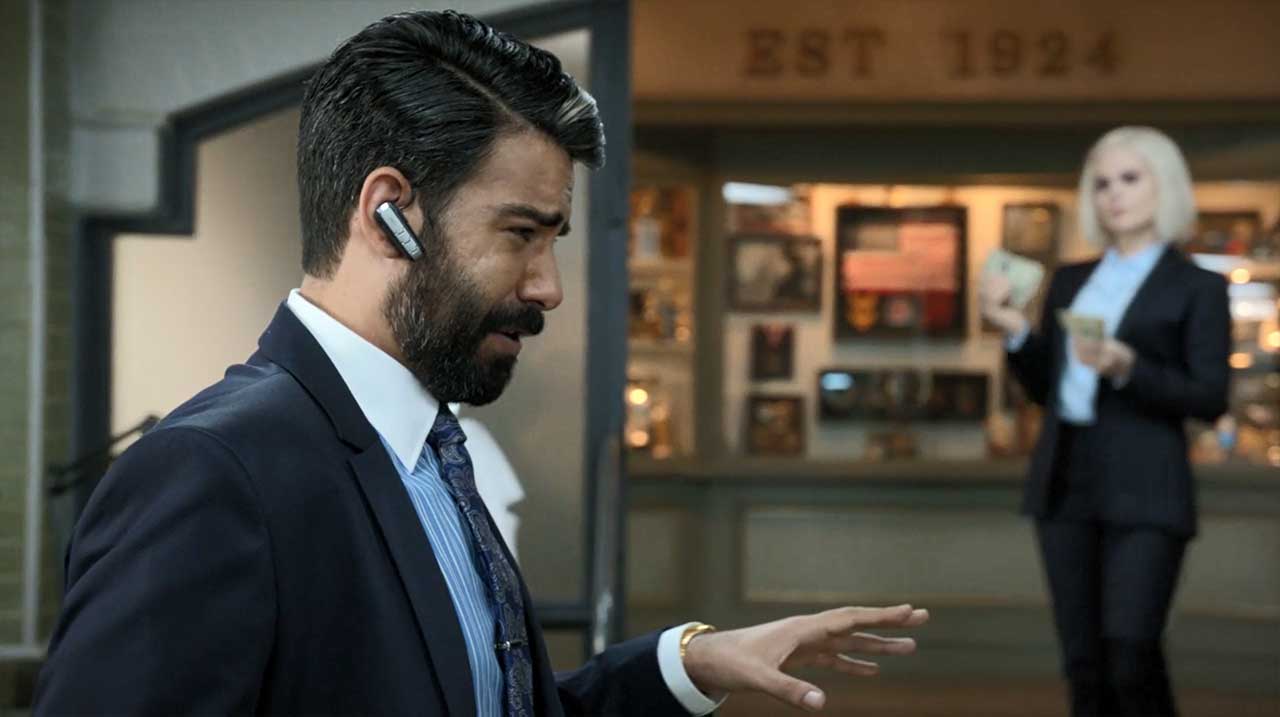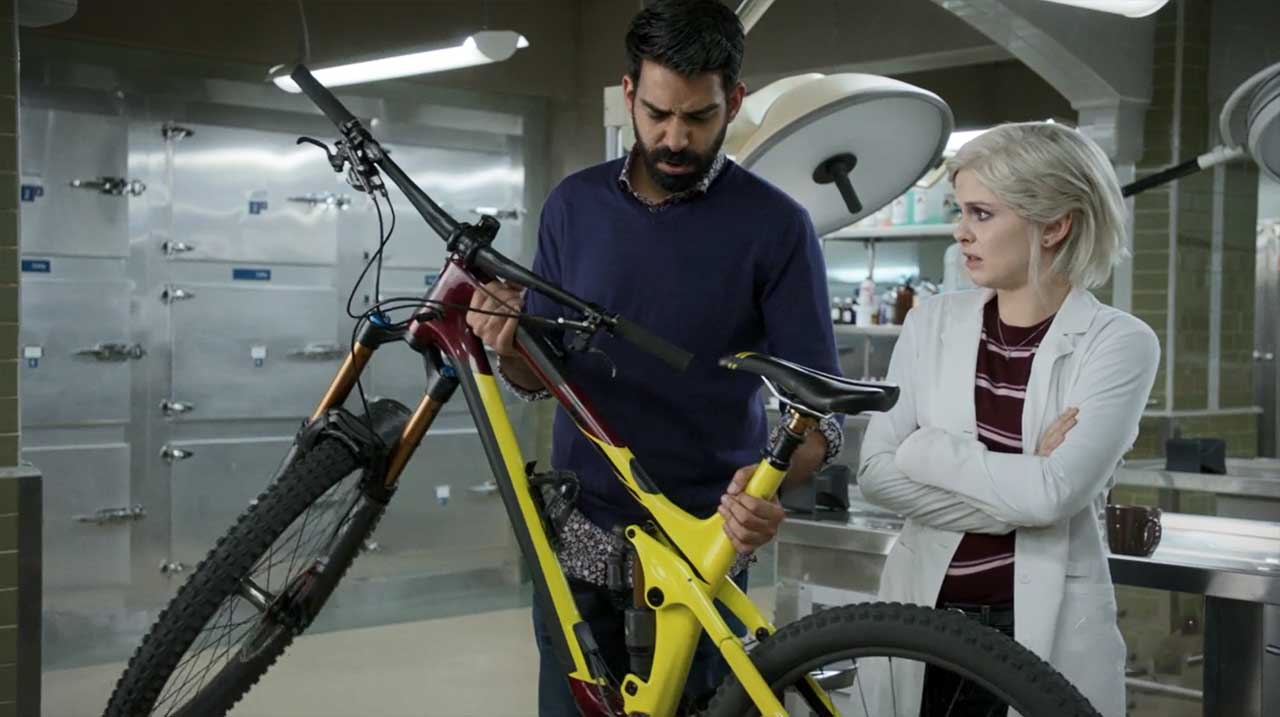 Etwas gewundert hat mich, wie leicht Liv zwischen dem Autoverkäufer-Hirn und ihrem selbst switchen konnte, als es zum Treffen mit ihrem Vater kam. Das empfand ich als nicht ganz konsequent. Da ist die Neuüberarbeitung zur Ausstrahlung von "Zombie High" deutlich konsequenter durchgeführt worden, aber glattgebügelter Einheitesbrei stimmt eben dann doch nicht alle Zuschauer glücklich:
"Peak TV my ass!" (Blaine)
Während Don E. sich in seine Vorsehung verknallt macht es sich Blaine bei ihm im heimischen Keller bequem.
"No offence, but when it comes to tables, I prefer mahaguchi to ping pong." – "Mummy doesn't let us have food or drink down here!" (Blaine & Don E.)"
Und wir lernen, dass Moral in etwa 10.000 Dollar kostet. Günstiger als gedacht!
"I don't really miss the smuggling business. So, what do you wanna talk about?" – "Smuggling." (Ex-Schmuggler & Blaine)
Interessant wird es aber vor allem bei einem weiteren Rückblck, der uns Blaine vor vier Jahren und vor allem noch mit rot-bräunlichen Haaren zeigt. Dazu im Gespräch mit Don E. und seinem Bruder (den ich schon ganz vergessen hatte). Sehr schöne Szene und auf dem Weg zur bedeutungsschweren Bootsparty – ich freue mich bereits darauf, dass die (hoffentlich) in der nächsten Folge nochmal aufbereitet wird für uns!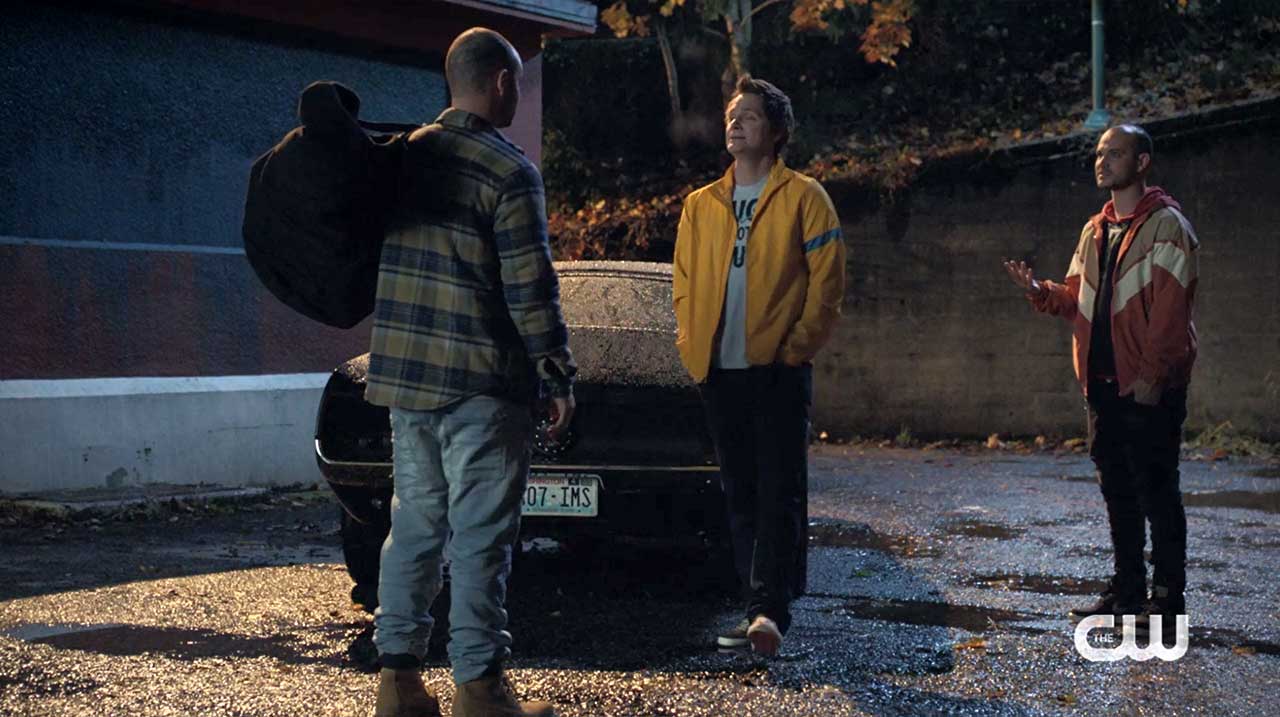 Dass ordentlich Bewegung in den Umgang mit New Seattle kommen wird, dürfte ein recht simpler Schachzug ermöglicht haben, der sich mir jedoch nicht ganz erschließt. In etlichen Momenten zuvor wurde gezeigt, wie Major mit den wichtigen Staatsleuten per Videokonferenz redet, doch auf einmal kommen sie alle in das verhasste Krisengebiet? Nur, um sich einen alten Plan über "Zombie Island" als Ausflucht-Ort für 10.000 statt 300 Zombies anzuhören? Nein, vor allem, damit ein kurz zuvor zombifizierter Arzt allerlei wichtige Personen selbst zu Zombies macht. Hm.

Unterhaltsames Hirn, ordentlich Story-Entwicklung, gute Dialoge – passt. Dazu der große zeitliche Rücksprung ganz zu Beginn der Story. Die Folge hat das Niveau mal wieder etwas erhöht und zeigt sich erfreulich Abschluss-bereit, was die Kompletthandlung der Serie anbetrifft. Ich hatte nicht erwartet, dass nochmal der Rahmenbezug ganz zu Beginn geschaffen wird, mal schauen, wie das Richtung Serienfinale gelöst wird.

Bilder: The CW

-->