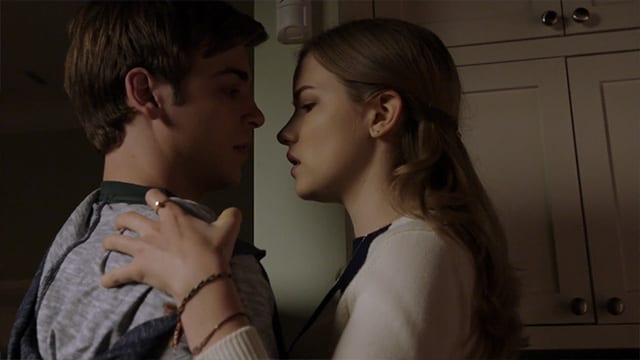 Wie sich Eli ins Geschehen einmischt ist trotz aller Vorhersehbarkeit schon echt creepy. Wird es sich aber am Ende herausstellen, dass er der Held ist, der Emma rettet und Kieran ist der Böse? Oder sind sie es beide? Mir scheint es so, dass was auch immer zwischen den beiden passiert ist, welche gemeinsame Vergangenheit sie auch haben, sich auch auf den Verlauf dieser Staffel auswirken wird. Da der Neue durch sein mysteriöses Auftreten aber mehr Chaos stiftet als Klarheit verschafft, geht der Punkt in jedem Falle an die Drehbuchautoren.
"Maybe I just like to be someone else every once in a while …" (Eli)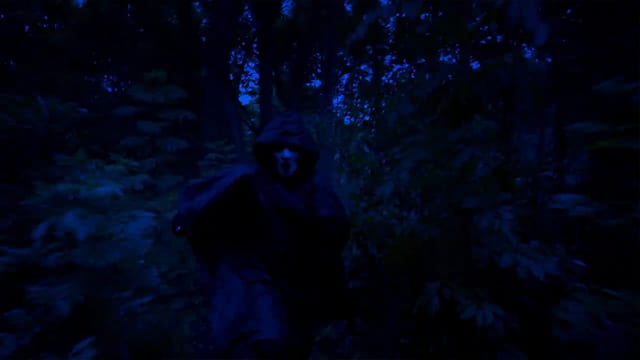 Der Einfluss des gepunchten Drinks und die damit einhergehende Frage zwischen Wahnvorstellung und Realität ist eine fiese Strategie, die aber genau so aufgeht, wie sie soll. Als Zuschauer hat man nun neben der Figur, um die herum das Ganze geschieht, selbst die Entscheidung, wie viel Wahrheitsgehalt man dem Erlebten nun zusprechen will – und genau so soll es sein.
"You're not real." (Emma)
Unabhängig davon sieht de kurze Sprint vom Maskierten im Wald echt Hammer aus. Ein bisschen weniger Blaufilter hätte es mit Sicherheit auch getan, aber sei's drum.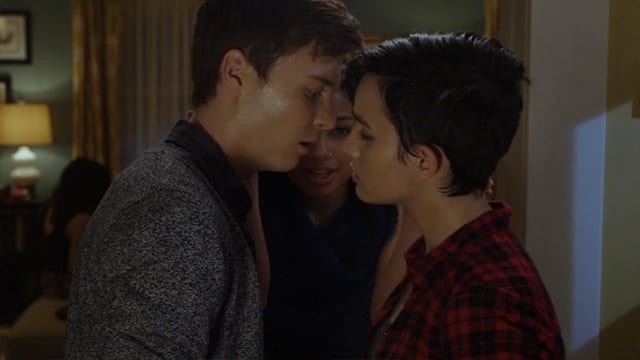 Der erste intensive körperliche Kontakt zwischen Bi-Neugierig und Jungfrau ist jetzt nicht der Schocker gewesen, bildet dennoch eine solide Basis für jegliche Weiterentwicklung, da sich Audrey ja ohnehin schon auf dünnem Eis befindet. Die viel interessantere Frage ist jedoch, wie viel Noah und Zoe als neues Duo in der Lage sind ans Licht zu bringen – oder aber eben im eigenen Interesse zu verbergen.
"I just don't see it adding up to happiness, for any of us." (Zoe)
Ebenfalls bin ich gespannt, was wir von Brooke Maddox nun sehen werden, nachdem es mittlerweile offiziell geworden ist, dass Jakes Verbleibt sich nicht in Mexiko befindet. Es ist durchweg spannend. Es ist ein feines Stück Unterhaltung. Auch alle Neuzugänge konnten bisher überzeugen. Darf gerne alles so bleiben.

Bilder: MTV

-->