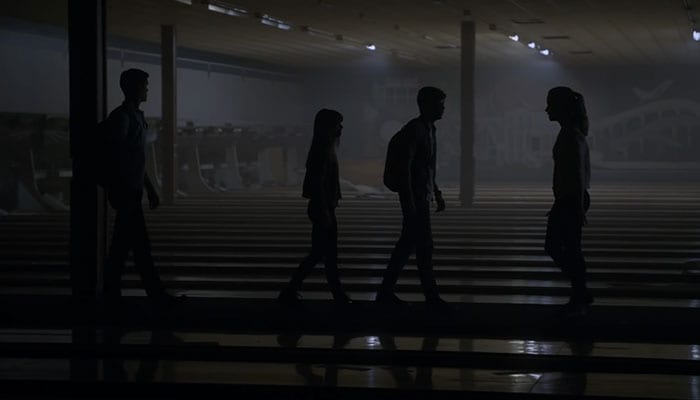 Heftig! Selbst ein paar Tage nach Sichtung der aktuellen Episode ist die Auswirkung bei mir kein bisschen abgeklungen. Um einen Einstieg zu finden, greife ich da gerne auf die Sprücheparade zurück – courtesy of Noah Foster. Wir erinnern uns kurz: Will (der Typ) wurde verschleppt und will (das Verb) gerettet werden.
"[…] finding his phone. Do you have any idea how to track it?" – "Yes. An app. Called 'Find My Phone'." (Emma & Noah)
"That sounds like the first of many bad decisions." (Noah)
"Yeah, this place is big. We should split up finding Will …" – "Said no one who survived a horror movie … ever!" (Jake & Noah)
Somit finden sich Emma, Noah, Brooke und Jake in einer stillgelegten Bowlinghalle wieder. Nach dem Krankenhaus in Folge 4 die zweite geile Location im bisherigen Verlauf. Als anschließend die Clique sich doch in Zweiergruppen trennt – ¯\_(ツ)_/¯ – nimmt das Katz-und-Maus-Spiel endlich Fahrt auf.
Parallel dazu bekommt der Zuschauer reichlich Gelegenheit sich Theorien darüber anzuhören und selbst einen Kopf zu machen, wer denn am wahrscheinlichsten der Killer sei. Dann plötzlich: Ghostface! Nicht ganz unvorhersehbar, aber deswegen nicht weniger gut. Ein Schrei. Shaky cam. Ich bin voll drin.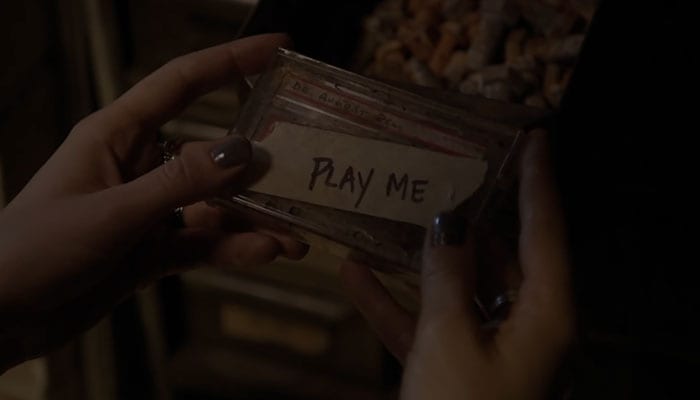 Als dann auch Will gefunden wurde, fällt die Spannung kaum ab. Er lebt. Für einen kurzen Moment kommt ein Gefühl der Erleichterung auf. Dann entdeckt Emma auf Wills Rücken eingeritzt den nächsten Hinweis: B4. Wie bessesen macht sie sich ohne zu zögern auf den Weg. Allein! ¯\_(ツ)_/¯
Das, was sie dann findet, lässt mir dann auch kaum Zeit um mich über diese Irrsinnigkeit aufzuregen: eine Kassette, die mit dem Namen ihres Vaters beschriftet ist. Sichtlich unter Zeitdruck spielt Emma das Band ab. Dazu klingt aus den Lautsprechern: "Daisy! Daisy! Give me your answer, do!" – Creepy shit, der aber – wortwörtlich – unheimlich gut passt. Zum Vergleich: hier das Original aus dem Jahre 1894, gesungen von Edward M. Favor.
"I know I let her down. I know I hurt her. But how could she sleep with that monster?" (Kevin Duval)
Bitte was? Okay. Nicht unerwartet aber irgendwie doch ein Schocker. Margaret Duval und Brandon James: Ist Emma also ein Produkt ihrer heimlichen Liebe?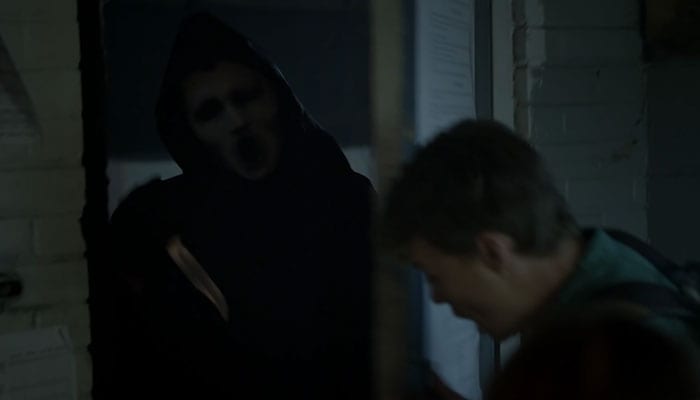 Derweil stattet Ghostface dem Rest der Truppe einen Besuch ab. Zu dritt halten sie den Killer davon ab vollständig durch die Tür zu kommen. Heldenhaft stemmt sich Will dagegegen und ermöglicht den anderen somit die Flucht. Auf ihrem Weg nach "Raus hier!" findet Brooke denn kurz davor verschollenen Jake: halb liegend, mit einem Messer in der Brust. Game over. Das ist also das in diversen sozialen Netzwerken angekündigte Opfer dieser Episode.
Keine Zeit zum verarbeiten: Emma trifft auf Ghostface, flüchtet und wird eingeholt. Im letzten Moment wird dieser aber aus dem Nichts von Will zu Boden gerissen. Bäm! Held. Die Cops treten ein, doch dem Killer gelingt die Flucht. Nun taucht auch Kieran auf, der – laut eigener Aussage – am Cruisen war als er den Polizeifunk mithörte.
Wider Erwarten ist Jake noch am Leben und auch Will scheint auf bestem Wege der Genesung. In einem Vieraugengespräch mit Emma und Kieran erfahren wir, dass sie noch immer Gefühle für Will hegt. Kaum ist der eine aus der Tür raus, ruft auch schon der andere an und beschwert sich wie langweilig ihm ist während seine Wunden heilen.
"You know what, it sounds like maybe it's finally time to get Netflix." (Emma)
Ich drücke auf Pause um mir dieses Zitat zu notieren und dachte mir: gutes Ende. Doch dann schaue ich auf die Zeitleiste: noch ganze drei Minuten. Okay. Was kommt jetzt noch? Dann taucht Emma wie verabredet bei Will auf und wird prompt von ihm angerufen: Der Killer ist dran.
"No!" – "Yes! Game's still on and we're in the bonus round!" (Emma & Ghostface)
Will finden wir darauf an einem Stuhlgefesselt, hinter ihm ein Gerät der Landwirtschaft, dessen Namen und Zweck ich nicht kenne – das aber in diesem Moment offensichtlich nicht dessen eigentliche Aufgabe erfüllen soll. Panisch rennt Emma los um zur Hilfe zu eilen und löst dabei unbeabsichtig den Arbeitsmechanismus der Maschine aus. Blut. Sehr viel Blut. Was Will angeht: toter geht's wohl nicht mehr.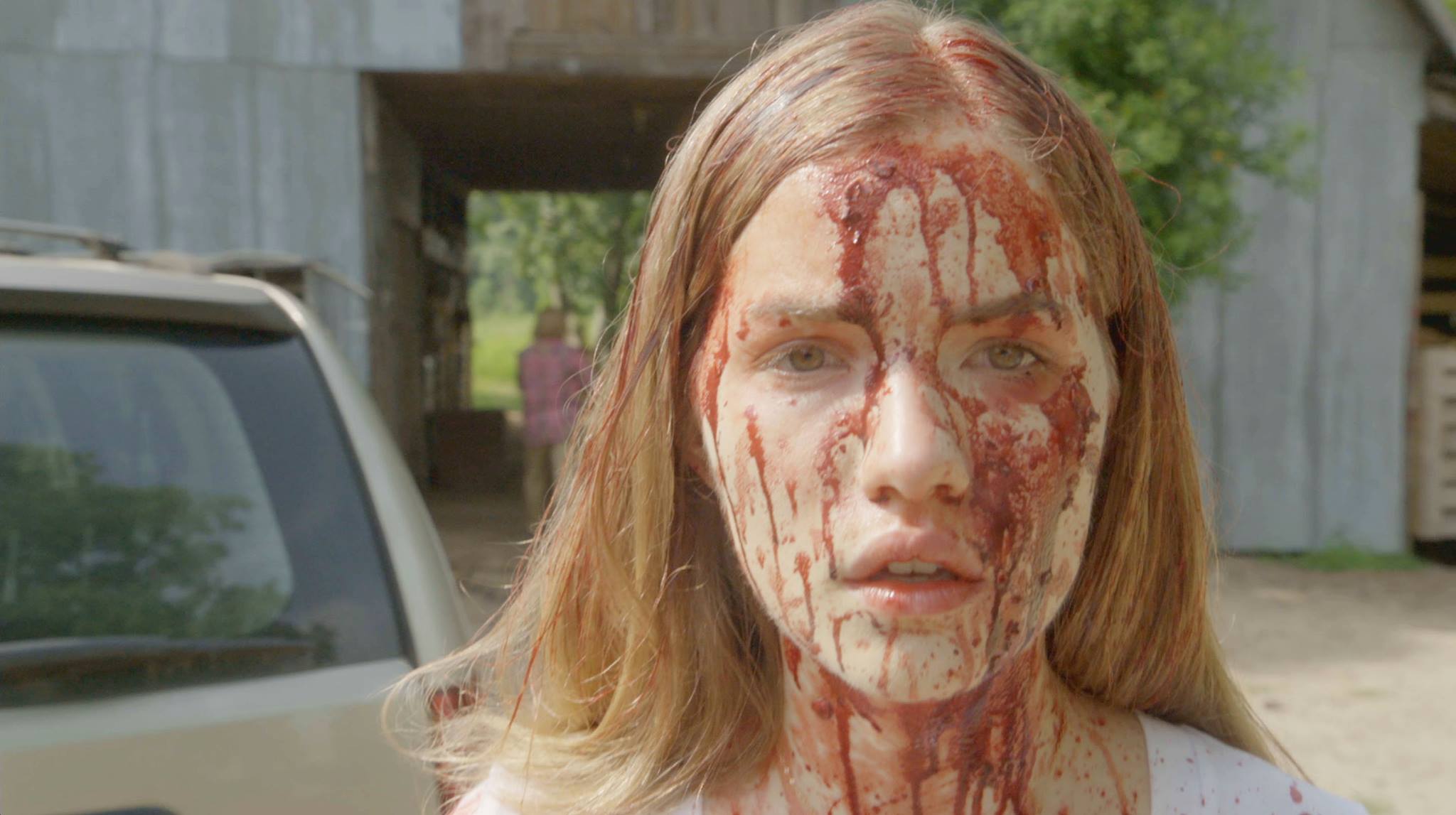 Für mich sieht Kieran neben Piper nach derzeitigem Stand sehr verdächtig aus. Ein paar Punkte, auf denen meine These aufbaut: 1. Sein plötzliches und "zufälliges" Auftauchen direkt nachdem der Killer aus der Bowlinghalle verschwunden ist. 2. Seine überaus große Hilfsbereitschaft als er Noah in der ersten Folge aus dem See rettet. Und Punkt #3, ebenfalls aus dem Piloten:
"You have a dark mind." – "You have no idea." (Emma & Kieran)
Die Frage ist: Sind diese Hinweise von den Machern gewollt platziert? Trotz einiger haarsträubende Unsinnigkeiten: abermals eine ziemlich gelungene Episode. Das Psychospiel vom Killer wird fein umgesetzt. Bild und Sound gefallen sehr! Ich freue mich riesig auf das, was noch kommt.
Vorschau: S01E08
Scream (TV Series) | 'Emma is Back' Official Sneak Peek (Episode 8) | MTV
Vorherige Folge
Nächste Folge
Fotos: MTV