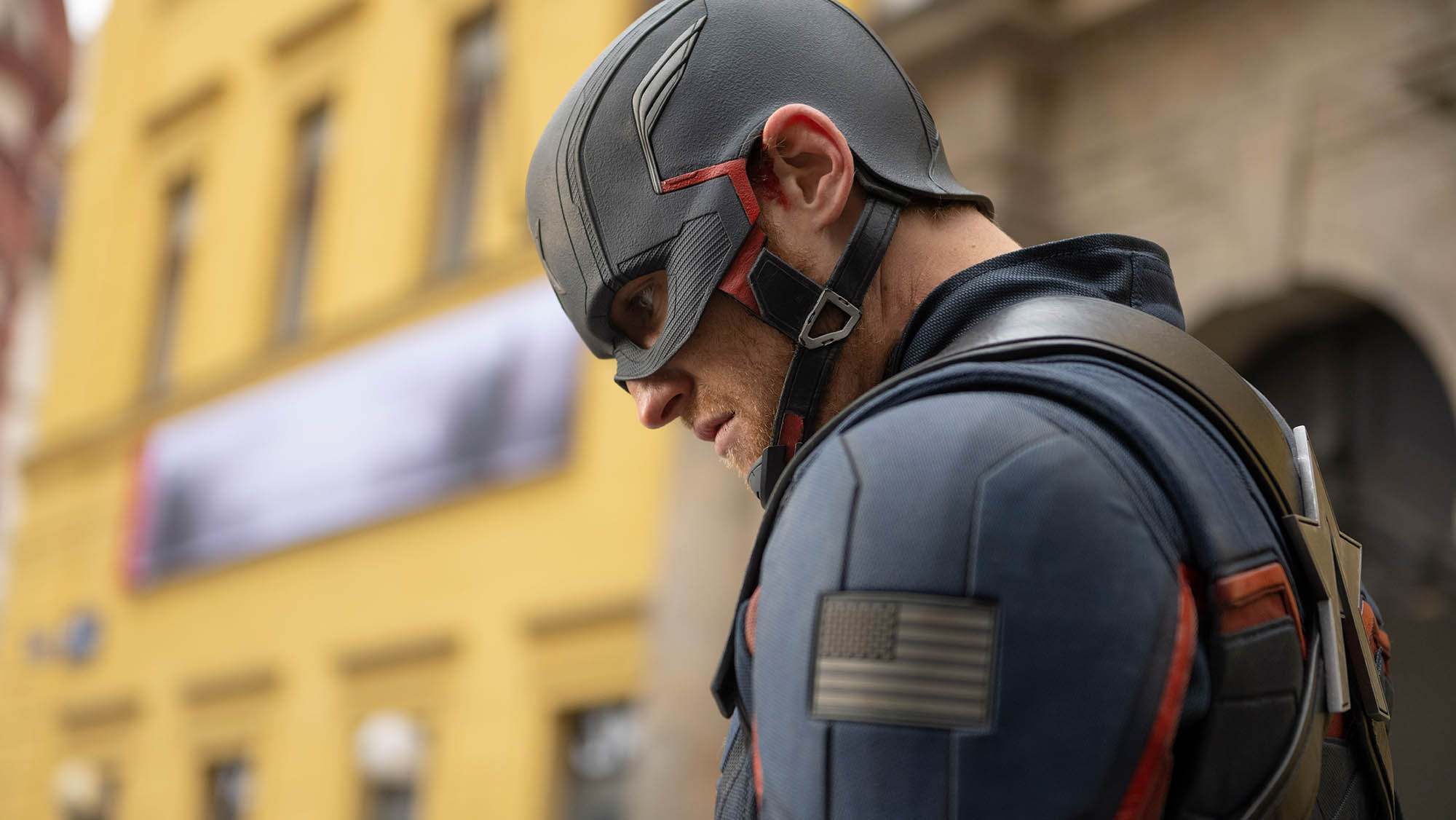 Am Ende von Folge 3 hat der Winter Soldier altbekannten Besuch bekommen – Ayo, ein Mitglied der Dora Milaje aus Wakanda, hat unserem widerwillig zusammengewürfelten Team einen Besuch abgestattet. In Folge 4 von "The Falcon and the Winter Soldier" darf sie dann auch ein bisschen mehr performen – was zu einer ziemlich unterhaltsamen Actionsequenz in der Mitte der Staffel führt. Sie sind natürlich scharf darauf, Baron Zemo mitzunehmen, was ihnen fürs erste nicht gelingt, so dass wir auf weitere Auftritte hoffen dürfen, auch von Ayo (gespielt übrigens von der in Deutschland aufgewachsenen Florence Kasumba). Zum Glück für die Serie bleibt uns also Zemo erstmal weiter erhalten – denn der bringt bislang noch am meisten Farbe in die sonst recht triste, weil maximal Standard abliefernde Marvel-Serie. Bislang, zumindest, wobei man sagen muss, dass in zwei Folgen ja auch schon wieder alles vorbei ist. War "WandaVision" in gewisser Weise recht anspruchsvoll und ein Fest für MCU-Fans, was Easter Eggs und das Berücksichtigen von Handlungslinien und Charakteren angeht, so ist diese Serie derzeit doch eher Standard-Kost, also solides Marvel-Popcorn-Kino.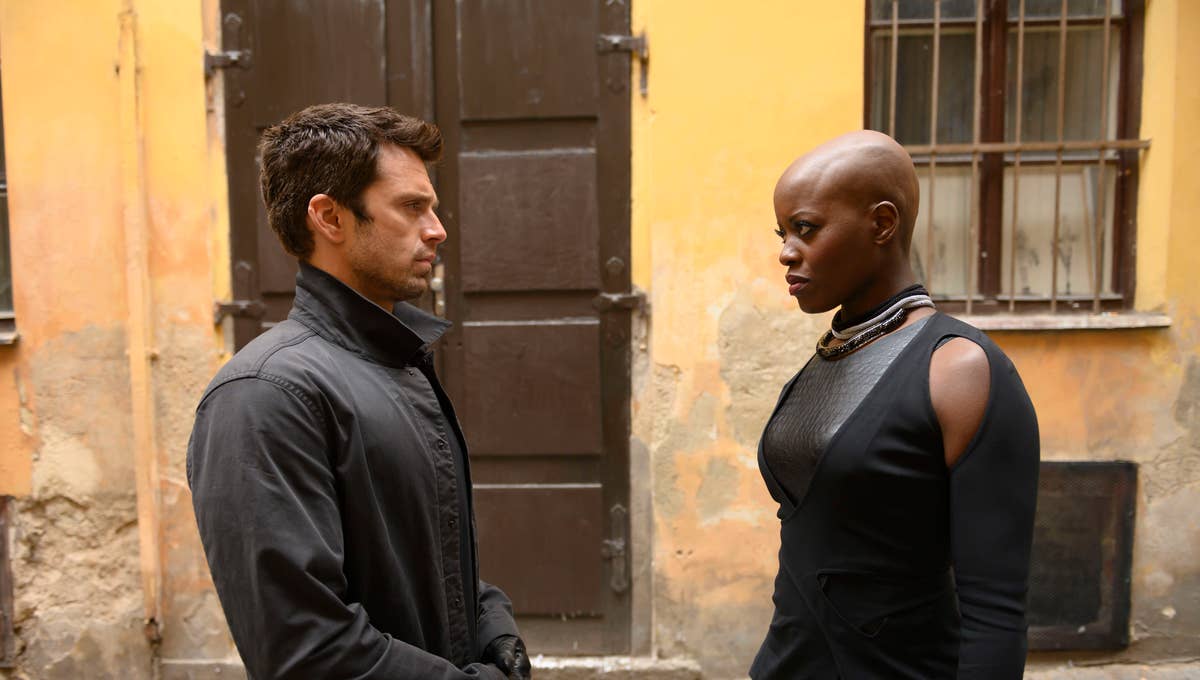 Wem das reicht, wird auch mit Folge 4 gut zurecht kommen, denn den Marvel-typischen Drive mit der Mischung aus Action, Humor und Gut-/Böse-Gegenspielern hat auch diese Folge. Falcon darf sogar mal wieder sein Equipment anlegen – ich dachte schon, die Macher hätten sich mit der Einstiegsszene in die Serie so verausgabt, dass Sam in den restlichen Folgen in zivil rumlaufen muss. Immerhin kann mich – neben Zemo – noch die Story rund um den neuen Captain America überzeugen. Diese besondere Bürde, die John Walker als neuer Cap trägt, wird überzeugend rübergebracht; auch die Tatsache, dass Walker ja schon ein vieldekorierter US-Kriegsheld ist, es aber dann doch nochmal etwas anderes ist, als Captain America Heldentaten zu vollbringen.
Das wird im Gespräch zwischen Cap und Lemar Hoskins aka Battlestar deutlich, wo sie in Frage stellen, dass die militärischen Auszeichnungen wirklich etwas bedeuten. Dass Cap mehr will, wird spätestens dann deutlich, wenn er sich für das Serum entscheidet und neue Stärke erlangt. Das endet in einem Massaker, bei dem, wie der Folgentitel verrät, die gesamte Welt zusieht. Das Abschlussmotiv, das den neuen Cap zeigt mit dem blutverschmierten Schild ist dann doch recht beeindruckend und wirklich stark inszeniert.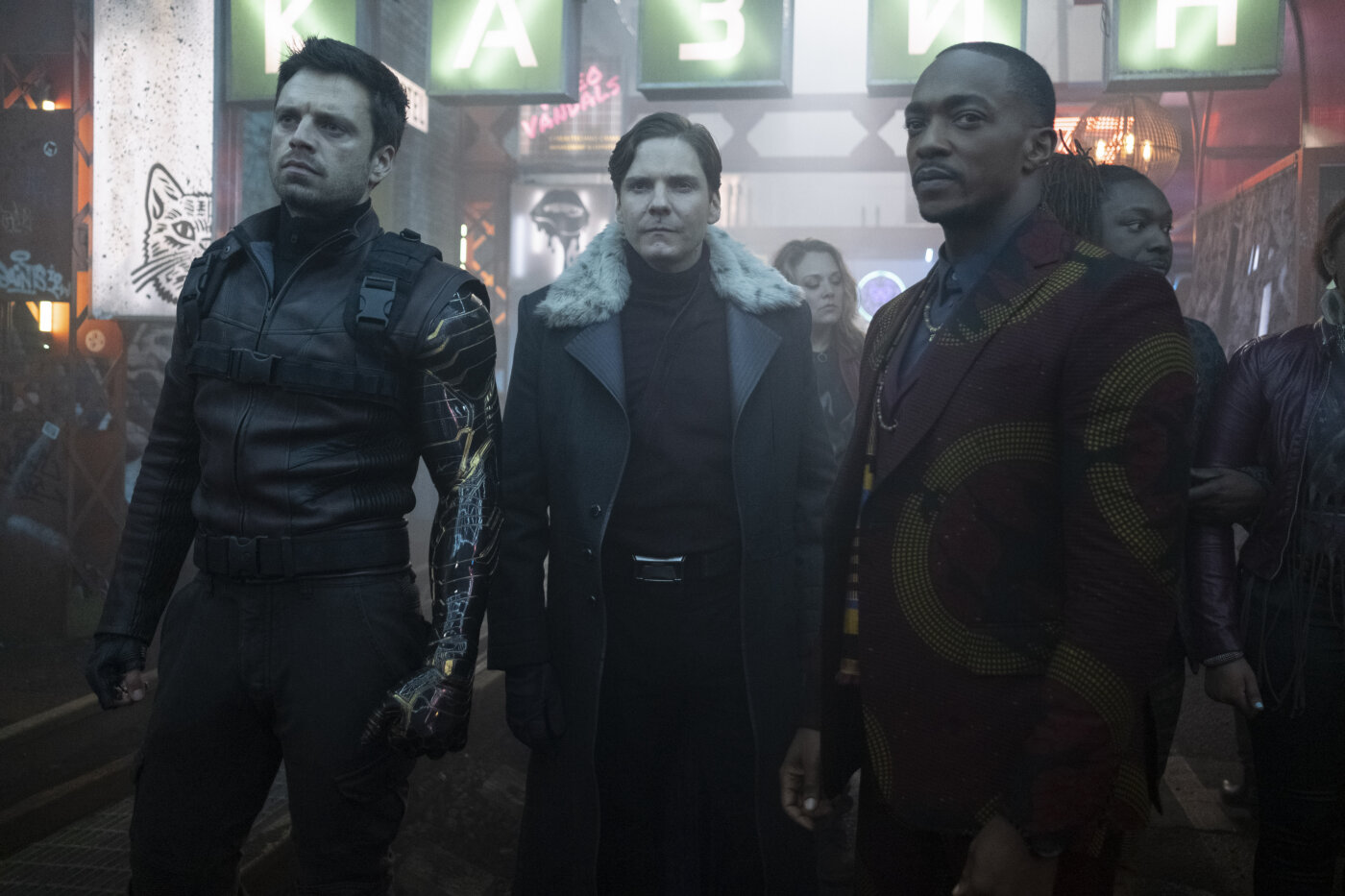 Ansonsten bleibt's dabei: Solides Marvel-Popcorn-Kino, nur in Serie, bei dem man ganz gut unterhalten wird, aber nicht so gefordert wie bei "WandaVision". Mal sehen, was die restlichen beiden Folgen bieten werden.

Bilder: Marvel

-->