Das ging schnell: Viele hatten beim ersten Trailer zu Staffel 8 von "The Walking Dead" gerätselt, was denn nur das Bild vom alten Rick im Bett bedeuten soll. Überraschenderweise wurde das bereits jetzt in der Premierenfolge der neuen Staffel aufgeklärt. Die Szene wechselt sich in "Mercy" gleich mehrfach mit anderen Handlungssträngen und Zeitebenen ab. Man muss schon ein bisschen sortieren, um alles hintereinander zu bekommen. Die vielen Zeitsprünge waren eigentlich gar nicht notwendig, sind aber auch ein Faible von Showrunner Scott M. Gimple, der die Folge auch geschrieben hat.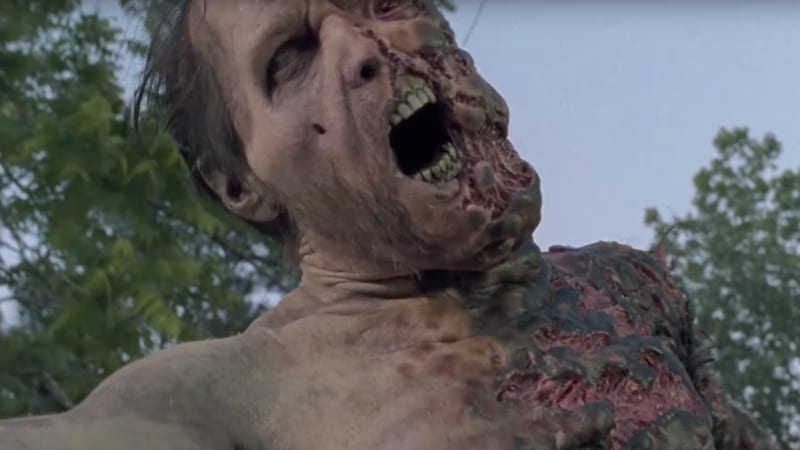 Und dass Greg Nicotero Regie führt, zeigte gleich mal an, was wir vor allem zu sehen bekommen werden: Walker. Der Special Effects-Profi, seit einiger Zeit zum Showrunner aufgestiegen, hat seine Arbeit gleich üppig zur Schau stellen können, nehmen die Walker doch mehr Raum ein, als man eigentlich hätte vermuten können. Noch eine Überraschung also.
Ansonsten landen wir relativ schnell in den letzten Vorbereitungen zum großen (ersten) Angriff auf Negan. Rick stimmt alle ein, Ezekiel stimmt mit ein, und Maggie darf auch noch was sagen – leider. Dann geht's auch schon los. Dass die Truppe nicht so plump angreifen würde wie beim letzten mal, wird dann schnell klar. Sie haben sich Verstärkung bei den Walkern geholt, die sie als Horde in Richtung Negans Basislager lotsen. Das ist wohl gerade in Mode, denn schon Troy Otto hatte die Walker im Staffelfinale von "Fear the Walking Dead" als Instrument eingesetzt.
Natürlich macht "The Walking Dead" auch in Staffel 8 wieder die bekannten Fehler. Warum erledigen die Kämpfer nicht einfach Negan mit einem gezielten Schuss, als er vor der Truppe rumschlawenzelt? Nein, er muss sich ja retten können, um den Angriff zu überleben. Dann ballert Rick unkoordiniert auf Negans Unterschlupf, anstatt sich einfach besser in Stellung zu bringen. Und dann ist der Pater noch so mitfühlend, Verräter Gregory retten zu wollen. Klar, dass er da wieder in eine Falle tappt. Und wo landet er? Klar, in einem Raum mit Negan. Überraschung! Nicht.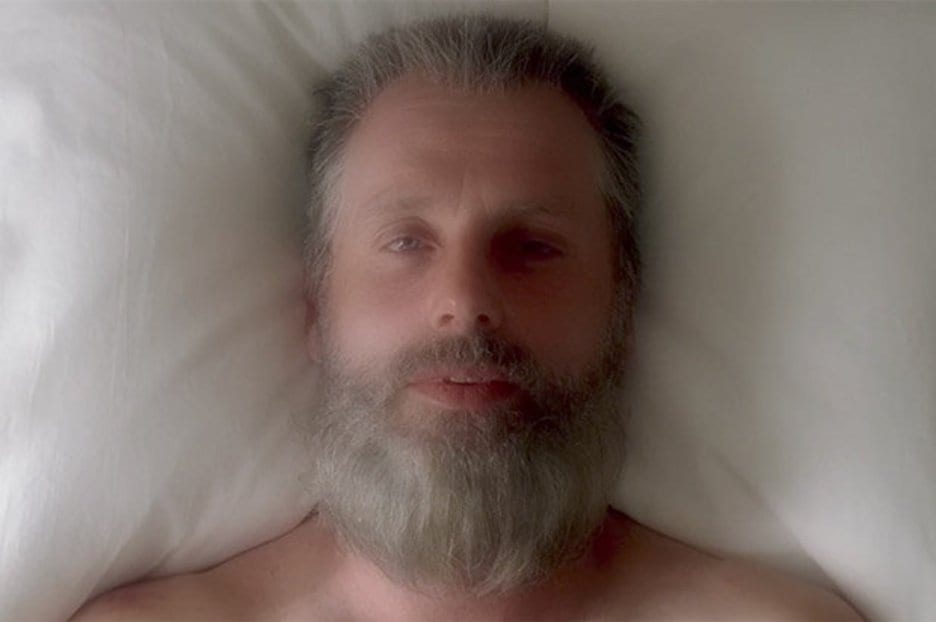 Nochmal zum 'alten' Rick: Das ist keine Rückblende auf den Anfang der Serie – man hätte ja meinen können, Rick erwacht in dem gealterten Zustand aus dem Koma und hat sich die Apokalypse nur vorgestellt – sondern ein Blick in eine friedliche Zukunft. Nette Idylle – schwer zu sagen, ob sie sich wirklich erfüllen wird.
Meine Lieblingsszene in der Folge ist die etwa eine Minute lange Sequenz, in der die Walker um die Highway-Kurve gelaufen kommen. Wirklich ein schönes Stillleben, das da gezeichnet wird. Und erstaunlich, wie schnell sie danach unterwegs sind, als Daryl sie auf dem Motorrad Richtung Negan lotst. Naja, Zeitfehler scheinen ja in diesem Jahr angesagt zu sein, siehe Game of Thrones.
So, damit sind wir mit Folge 1 auch schon durch. Okay, dass es ein Aufreger werden würde wie beim Start von Staffel 7, davon war nicht auszugehen. Jetzt haben wir aber auch nur eine recht durchschnittliche Folge präsentiert bekommen. Solider Auftakt, klar, aber eigentlich nichts mehr, was man unbedingt gucken muss.
PS: Mehr zur aktuellen Folge kann man im sAWE.tv Podcast hören und sehen.