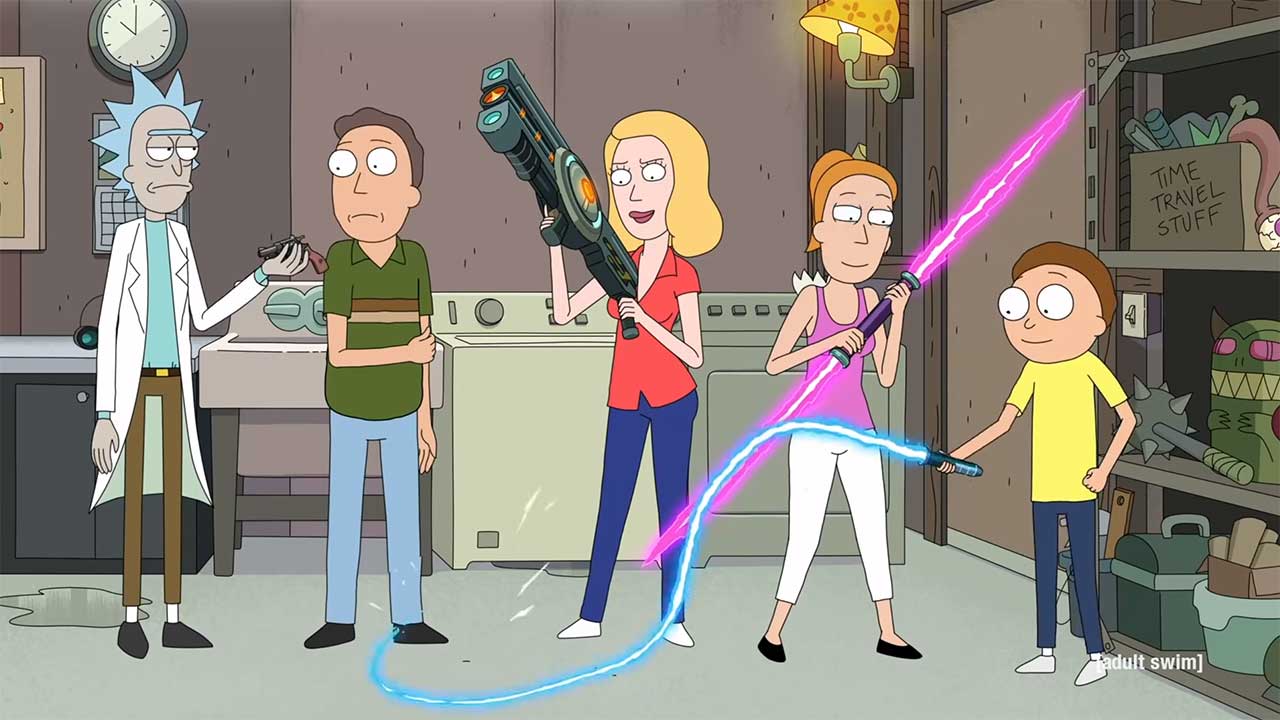 Ziemlich genau einen Monat nach dem Ankündigungstrailer zur kommenden fünften Staffel "Rick and Morty" hat US-Sender Adult Swim jetzt einen zweiten offiziellen Ausblick auf die Fortsetzung der Kultserie veröffentlicht. Der bietet neben einigen Einblicken in skurrile Momente der Staffel (oder auch nicht, bei "Rick and Morty" weiß man ja nie so genau…) auch schöne Musik mit dem Song "Diane Young" von der Band Vampire Weekend. Hit it!
"No time to unpack this. Rick and Morty returns for season 5 on Sunday, June 20 at 11pm ET/PT on Adult Swim."
Die 5. Staffel von "Rick and Morty" wird ab Sonntag, dem 20. Juni 2021, in den USA im linearen Fernsehen zu sehen sein. Bei uns werden die Folgen dann immer tags drauf, also ab Montag, dem 21. Juni 2021, auf TNT Comedy in deutscher Erstausstrahlung zu sehen. Zunächst in englischer Originalfassung mit Untertiteln, die deutsche Synchronfassung soll bereits kurze Zeit später über den Sender erfolgen. Bis zur Netflix-Ausstrahlung der Staffel dürften sich Abonnent:innen des Streamingdienstes noch eine ganze Weile gedulden müssen. Erst einige Monate nach Abschluss der Staffel dürfte das wieder sein – vermutlich also frühestens zum Jahreswechsel, eher später.
Hier noch der komplette Song samt Musikvideo, falls jemand von euch auf den Geschmack gekommen sein sollte: