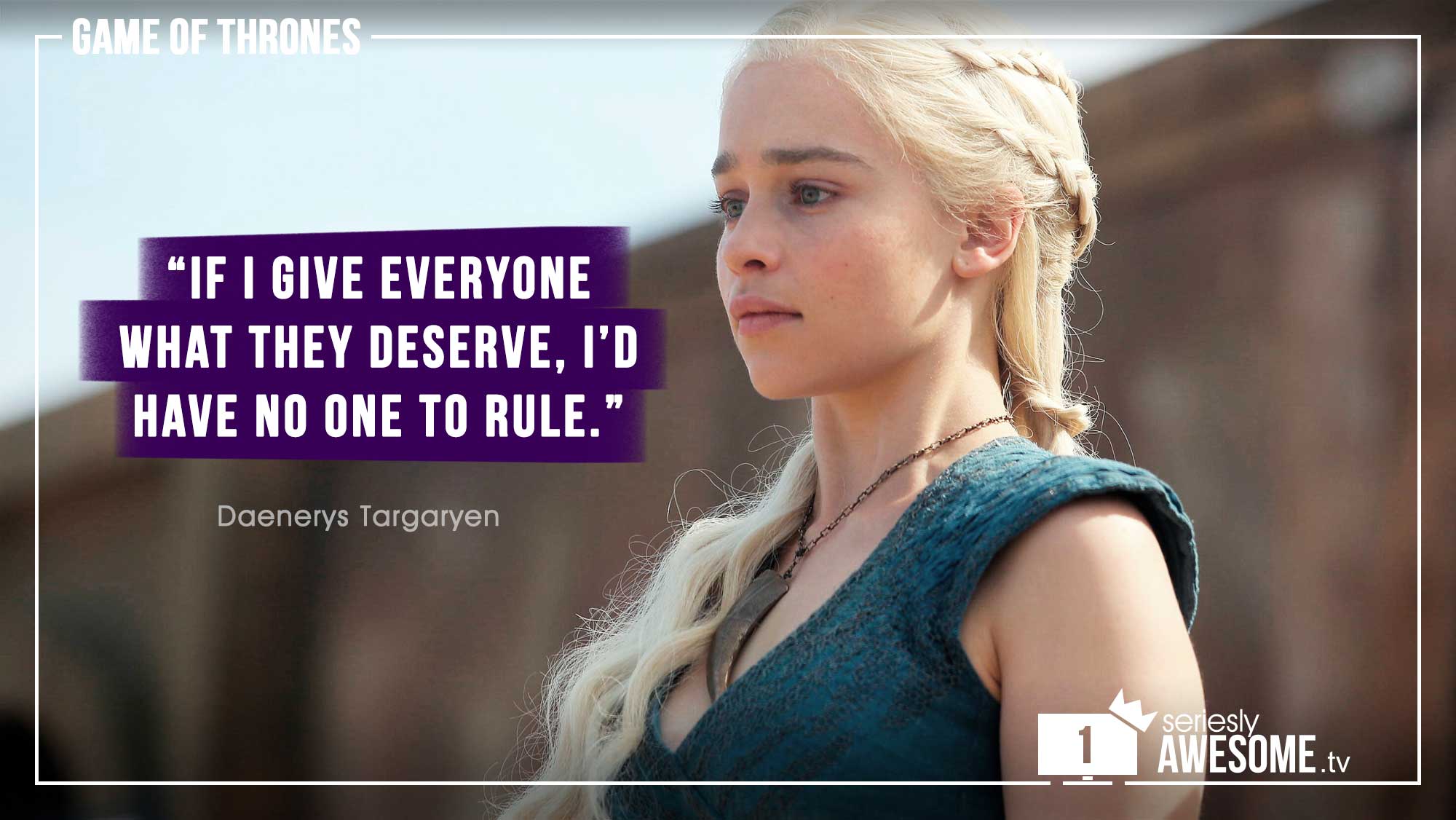 EEEEEEEEEEEEEEEEndlich geht es wieder los! Nein, noch nicht ganz mit "Game of Thrones", da müssen wir uns leider noch ein paar Monate gedulden, dafür mit unserem "sAWEntskalender"! Und was liegt da näher, als zur perfekten Überleitung in das diesjährige Zitate-Best-of, einfach das letztjähriges Lösungszitat zum Auftakt zu nutzen? Eben, nichts.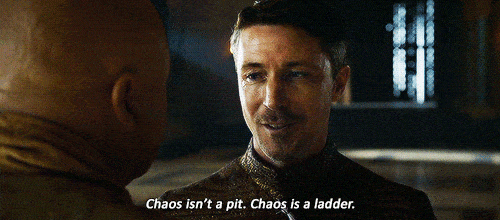 INFO:
In unserem
"sAWEntskalender" 2018
gibt es jeden Tag ein Türchen mit den tollsten Zitaten einer Serie – und
tolle Preise zu gewinnen
. In jedem Türchen KANN ein Buchstabe versteckt sein, den es zu finden gilt, um ein Lösungswort zu bilden. Viel Spaß beim Lesen und Buchstabensuchen!
Und so wähle ich die Mutter der Drachenserien für mein und unser erstes Türchen dieses Jahr. Denn meiner Meinung nach zeichnet sich "Game of Thrones" nicht etwa durch seinen Erfolg und die Massenkompatibilität für diese Reihe aus, sondern durch die gut geschriebenen Dialoge und die Abwechslung darin. Besitzen andere Serien gerne mal den einen Quoten-Sprücheklopfer, kann das Fantasy-Drama aus der Feder George R.R. Martins nicht nur mit einem gigantischen Cast und jeder Menge eloquenter aber komplett unterschiedlich daherredender Figuren aufwarten, sondern eben auch mit diversen Tonalitäten. Sei es der verkopft-sarkastische Tyrion, die drohende Daenerys, die philosophische Doppelzüngigkeit von Littlefinger und Varys oder die Weisheit des ehrenwerten Ned Starks. Da ist wahrlich für jeden was dabei! Hier mein ganz persönliches Best of der tollsten Zitate aus den bisherigen sieben Staffeln "Game of Thrones".
Natürlich kann es vereinzelt zu kleineren Spoilern kommen, solltet ihr bei der Serie nicht up-to-date sein.
Die ikonischsten "Game of Thrones"-Zitate
"The man who passes the sentence should swing the sword." (Ned Stark)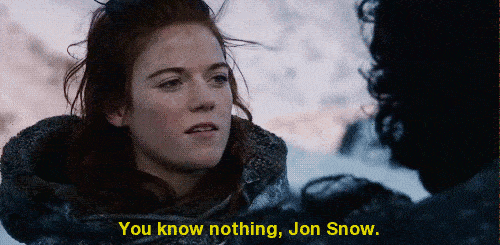 "The Lannisters send their regards." (Roose Bolton)
Die lustigsten "Game of Thrones"-Zitate
"I thought you were the bravest man I ever saw." – "Just the drunkest." (Jorah & Toros)
"Did you read it?" – "It's a sealed scroll for the King of the North!" – "What's it say?" – "Nothing good." (Tyrion & Varys)
"Fuck you!" – "Those are your last words, 'fuck you'? Come on, you can do better!" – "Cunt." (Brotherhood-Mann & Sandor)
"Get your things!" – "I don't have any things." (Sam & Gilly)
"He is king of the seven kingdoms…" – "We are not in the seven kingdoms and you are not dressed for this weather." (Davos & Mance Rayder)
Die philosophischsten "Game of Thrones"-Zitate
"Money buys silence of a man for a while, a bolt through the heart buys it forever." (Littlefinger)
"Any man who must say "I am the king" is no true king." (Tywin Lannister)"
"That's what I do. I drink and I know things." (Tyrion)
"Power resides where men believe it resides. It's a trick, a shadow on the wall. And a very small man can cast a very large shadow." (Lord Varys)
"This isn't a strange place, it's my home. It's the people that are strange…" (Sansa Stark)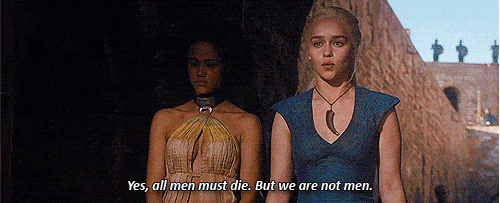 "You have a good heart, Jon Snow. It'll get us all killed." (Alliser Thorne)
"Thousands of books but no eyes to read them – old age is a wonderful source of irony." (Maester Aemon)
"I heard it was best to keep your enemies close…" – "Whoever said that didn't have many enemies…" (Jon & Stannis)
"I became the three-eyed raven." – "Ohh! … I don't know what that means." (Bran & Samwell)
"You're right – slavery is a horror that should be ended at once, war is a horror that should be ended at once – I can't do both today." (Tyrion)
Die härtesten "Game of Thrones"-Zitate
"You're going to die tomorrow, Lord Bolton. Sleep well." (Sansa)
"You freed me from the monsters who murdered my family and you gave me to other monsters who murdered my family." (Sansa)
"I'm not questioning your honour, Lord Janos. I'm denying its existence." (Tyrion Lannister)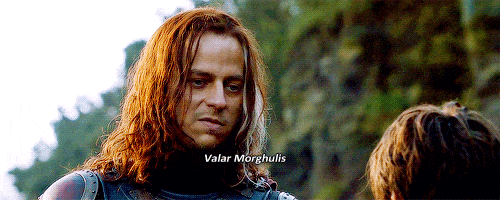 "The good lords are dead, and the rest are monsters." (Brienne of Tarth)
"Enough with the clever plans. I have three large dragons." (Daenerys)
"You murdered your own brother." – "You should try it. Feels wonderful." (Cersei & Euron)
"Kill the silver-haird bitch first, then our brother, then the bastard who calls himself king. The rest of them you can kill in any order you see fit." (Cersei)
Noch nicht genug? Hier ein Zusammenschnitt von 50 Zitaten aus der Serie:
Buchstaben gefunden?
Wie im Gewinnspiel-Beitrag zum "sAWEntskalender" erläutert, KANN jeden Tag ein gesuchter Buchstabe im Türchen-Beitrag versteckt sein. Maximal einer pro Tag, vielleicht auch mal gar keiner. Hast du ihn gefunden oder bist dir sicher, dass es keinen gibt? Dann schreib uns die Tages-Lösung über das Kontaktformular hier und sichere dir bei richtiger Einsendung ein Gewinn-Los:
Wie ist welcher Buchstabe versteckt?
Solltest du mithilfe der bisher entdeckten Buchstaben den gesuchten Serientitel erraten haben, schick deinen Lösungsversuch über das Formular im großen Gewinnspiel-Beitrag. Dort gibt es auch alle Infos zu den Preisen und dem Ablauf des Gewinnspieles.

Bilder: HBO

-->