David Lynch hatte es vor einigen Jahren tatsächlich fertiggebracht, seine außergewöhnliche Serie "Twin Peaks" nach 25 Jahren noch einmal fortzusetzen. Also gab es ein Wiedersehen mit Dale Cooper und Laura Palmer, ganz genau so wie es vor 25 Jahren in der Serie versprochen wurde. "Twin Peaks: The Return" wurde ein vielbeachtetes Serien-Comeback und bekam zahlreiche Nominierungen für die wichtigsten Preise der Fernsehbranche.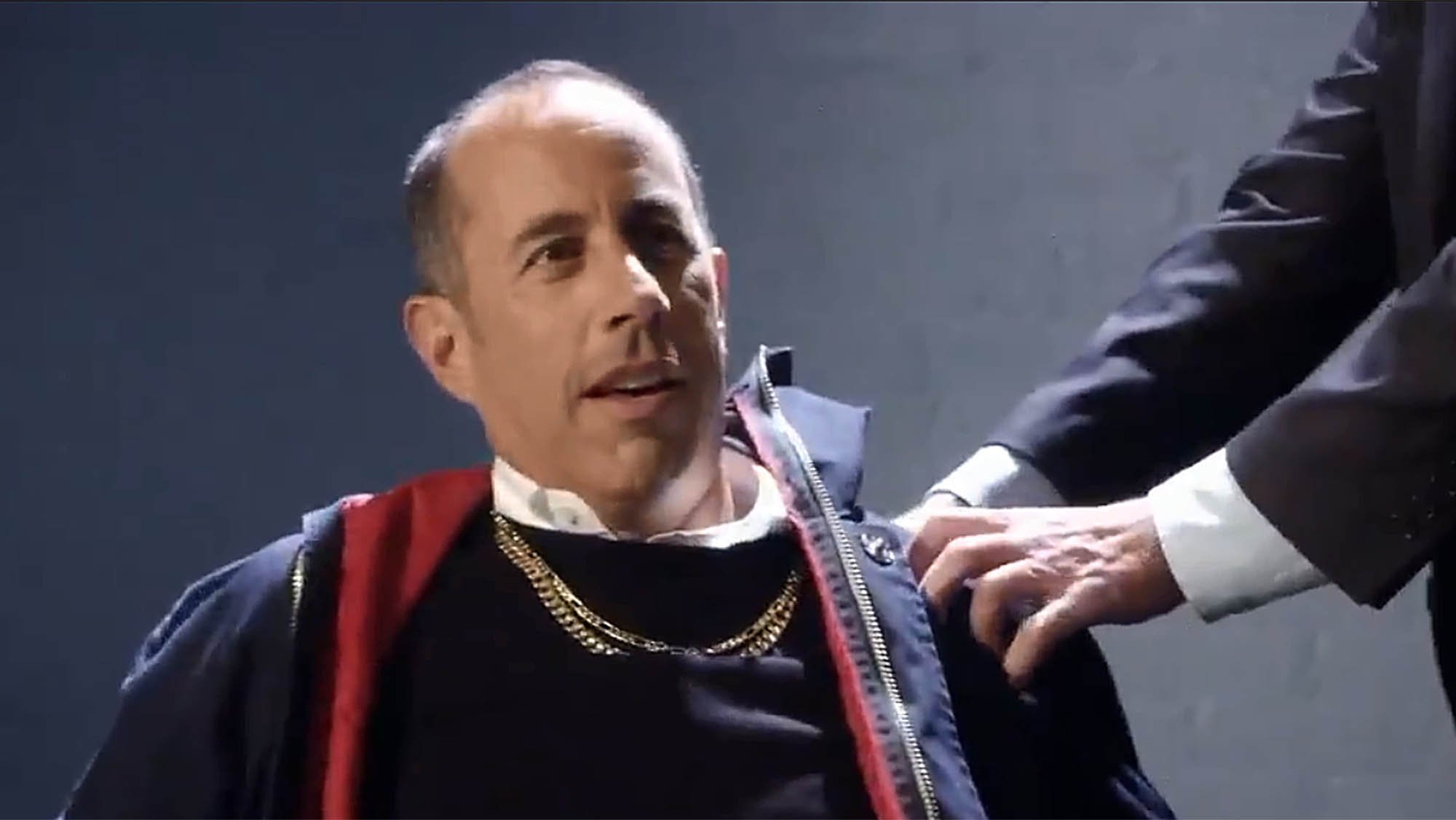 Ähnlich wie bei "Twin Peaks" gibt es auch bei "Seinfeld" immer wieder Spekulationen um eine Rückkehr oder Reunion gegeben. Und es gab ja auch einige Specials, wie eine Super Bowl-Werbung oder die Folgen von "Comedians in Cars Getting Coffee" mit Jerry Seinfeld am Steuer. Das ist Editor Dominick Nero nicht gut genug: Der Autor hat die Corona-Zeit damit verbracht, eine neue Staffel von Seinfeld zusammenzustellen, aber mit einer überraschenden, gewagten neuen Vision, die von Twin Peaks: The Return inspiriert wurde. Er hat sie bei Twitter online gestellt, es gibt einen Trailer sowie diverse Episoden, die tatsächlich als Mischung aus dem alten "Seinfeld" und gewagten Teilen im Stil von "Twin Peaks" durchgehen.
hi new followers i'm going to pin this tweet for now. here's where you can find all the parts of my "Seinfeld: The Return" video series 🌃

trailer: https://t.co/uXpUFK15Rf

pt 1: https://t.co/njgWynf6uY

pt 2: https://t.co/jCbSabP3fG

pt 3: https://t.co/KSsq19ZVK9

more to come! pic.twitter.com/2PEgojUOFl

— dom nero (@dominicknero) January 4, 2021
Die Erklärung, warum sich Dominick Nero soviel Zeit mit dem Cut gegönnt hat, und wie er auf die einzelnen Szenen kam, die offensichtlich unter anderem aus den eben erwähnten Specials stammen, bleibt er ähnlich kryptisch, wie seine Cuts angelegt ist. Vom Paste Magazine wird er so zitiert:
"To maintain the grand mystery and spectacle of this bizarre creation, all ill say is this: I don't really plan these episodes. When I sit down to edit them, something enters my mind and i go into a strange semi conscious state and then a few hours later there's another episode on my hard drive. Part of the magic of doing this is, as you search and search and search for footage, sometimes perfect little things present themselves to you and you just have to let them take hold. In terms of the source of this footage…it all comes from a place both wonderful and strange…."
Zwei weitere Folgen sollen folgen, ehe es einen gesamten Cut aller Folgen als ein Video auf seinem YouTube-Kanal geben wird.