Yellowfin hat eine schöne Visualisierung der Nacktheit in Game of Thrones gemacht: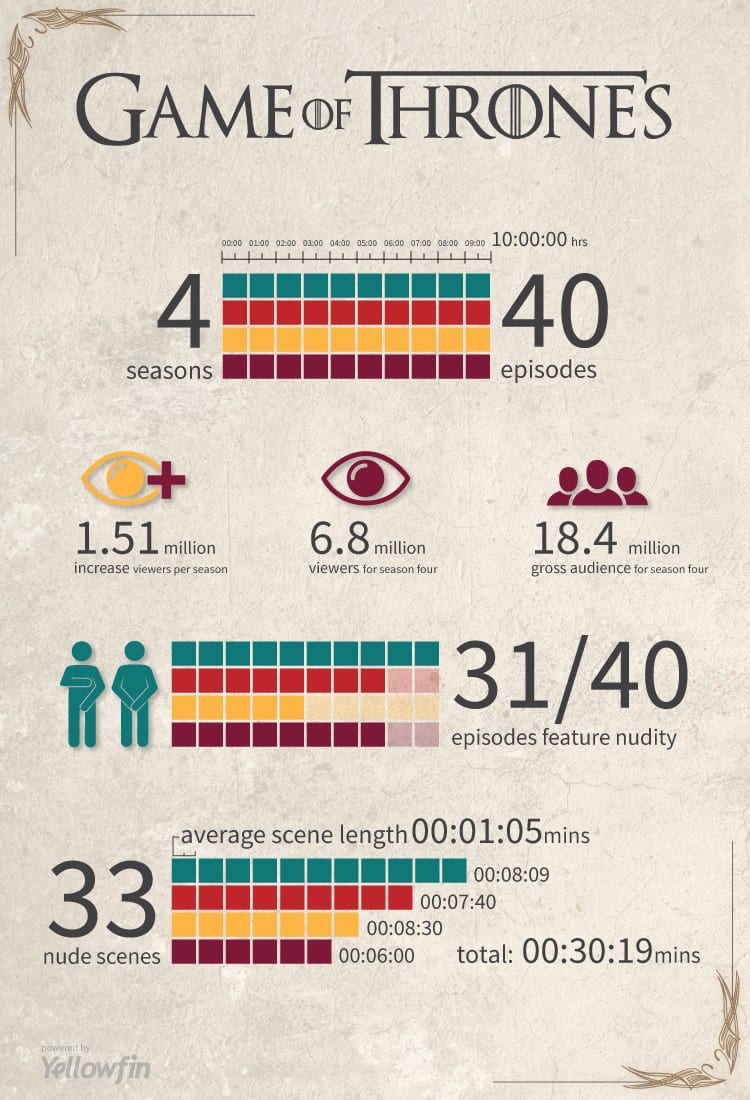 Was lernen wir daraus? Mehr als 3/4 der Episoden enthalten eine Nacktszene. In den ersten vier Staffeln kamen insgesamt 30 Minuten und 19 Sekunden Nacktszenen vor.
Nun ist die Frage: Ist das der Grund, warum die Serie so beliebt ist? Die Antwort bleibt Yellowfin nicht schuldig: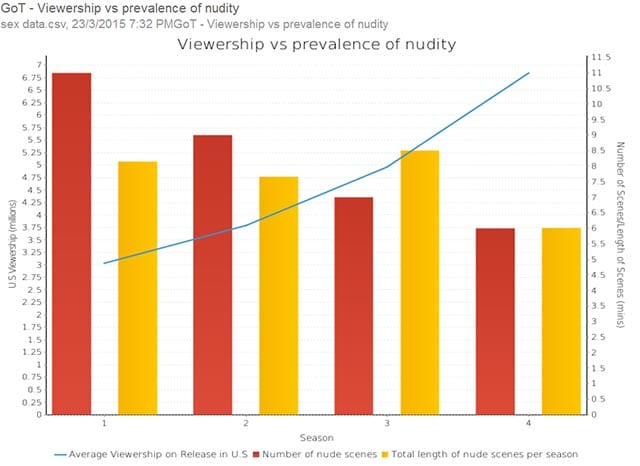 Die Anzahl der Nacktszenen ist über die Zeit nämlich gesunken, während die Einschaltquoten gestiegen sind. So einfach ist das Ganze also nicht (Und der Playboy wird eben doch der Interviews wegen gelesen).
Conclusion: Game of Thrones nudity just a 'draw card'. Despite GoT's propensity to starkly position the human form in all its (sometimes) glory, it's really only just used to lure people into what's ultimately an enthralling narrative.
-->