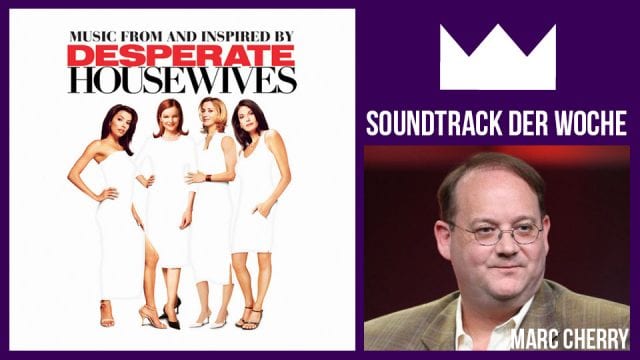 Neue Folge unserer Serie "Soundtrack der Woche": Hier stellen wir Euch regelmäßig Scores, Tracks und Musik-Alben zu unseren Lieblingsserien vor. Dabei gehen wir einerseits auf die Akteure hinter dem Soundtrack ein, aber natürlich auch ausführlich auf die Musik selbst – und ihre Wirkung auf die Serie. Folge 8: Musik in: Desperate Housewives.
Die Serie – darum geht's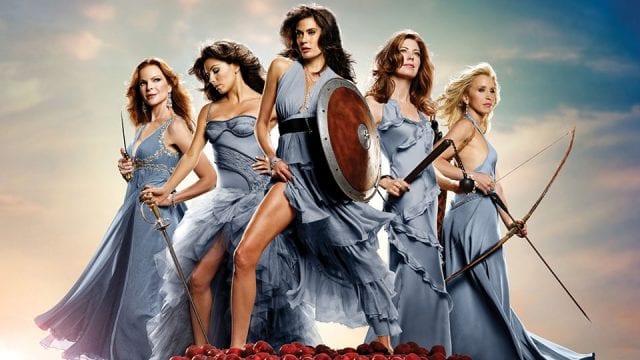 Fünf Freundinnen leben in einer Straße der grauen Vorstadt, in der Wisteria Lane. Mary Alice, Lynette, Bree, Gabrielle und Susan führen ein halbwegs normales und aufregendes Leben, bis sich Mary Alice das Leben nimmt. Die letzte Minute im Leben der Mary Alice samt der Selbsttötung ist die erste Minute der Serie "Desperate Housewives". In den folgenden 180 Folgen – verteilt über acht Staffeln, werden zahlreiche Geheimnisse der Bewohner in der Straße aufgedeckt, Dramen spielen sich ab, Intrigen werden gesponnen. Zum Ende der Serie ziehen die fünf Freundinnen jeweils mit ihren Familien in andere Städte und verlieren sich aus den Augen. Eine neue Frau, die in die Straße einzieht, bringt allerdings schon ein neues Geheimnis mit.
Desperate Housewives - Final scene - ENDING
Die Serie hatte es zunächst nicht leicht, überhaupt irgendwo zu landen. Serien-Schöpfer Marc Cherry scheiterte unter anderem bei FOX, HBO, CBS, NBC und Showtime. Letztlich kam er bei ABC unter – und etablierte eine 2000er Jahre prägende Serie. Zahlreiche Serienstars waren dort zu sehen, unter anderem Kyle MacLachlan (Agents of S.H.I.E.L.D., Twin Peaks), Steven Culp (Star Trek: Enterprise, Ally McBeal, Boston Legal), Scott Bakula (Star Trek: Enterprise, Quantum Leap), Marc Moses (Mad Men, Homeland, Ally McBeal, Star Trek: Enterprise) und Neal McDonough (Band of Brothers, Akte X, Justified, Suits). Ich mochte die Serie am Anfang sehr, ab der fünften oder sechsten Staffel wurd's dann aber doch recht langatmig und tendenziell langweilig. Außerdem nervten die immer stärker überzeichneten Hauptcharaktere irgendwie, so dass ich dann 2012 doch froh war, dass die Serie durch war.
Der Serien-Schöpfer und die Score-Komponisten
Die Musik in der Serie stammt von Komponist Steve Jablonsky. Er arbeitet eigentlich im Studio "Remote Control Productions" des großen Hans Zimmer und hat den Score die acht Staffeln über geschrieben. Ausgerechnet die Titelmusik stammt nicht von ihm, sondern von Danny Elfman. Jablonsky war unter anderem für die Scores zu Michael Bays Transformers-Filme zuständig und aktuell für die Serie "The Last Ship".

Danny Elfman produzierte den Score für die Pilotfolge von Desperate Housewives samt des Serienthemas. Generell sind Serienthemen so etwas wie eine Spezialität von Danny Elfman. Von ihm stammen die die Titelmusiken zu den Serien "Sledge Hammer!", "The Simpsons", "Beetlejuice" oder auch "Batman: The Animated Series". Score-technisch ist er im Prinzip bei allen Tim Burton mit an Bord, sind beide doch seit vielen Jahren eng befreundet. Der 62-Jährige ist vier Mal für den Oscar nominiert worden.

Marc Cherry ist der Serienerfinder der "Desperate Housewives". Er war Autor und Produzent der Sitcom "The Golden Girls", ehe er im Laufe eines Gesprächs mit seiner Mutter die Inspiration für die "Desperate Housewives" bekam. In der letzten Folge der Serie hat er als Umzugshelfer einen kurzen Auftritt. Seine Nachfolge-Serie "Devious Maids" konnte nicht an die Erfolge der "Desperate Housewives" anknüpfen.

Dieser Beitrag hat mehrere Seiten:

-->