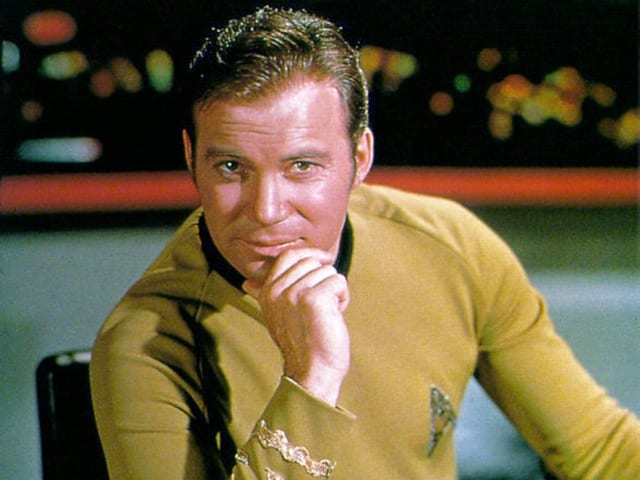 Wer immer schon mal wissen wollte, wie sich eine Fahrt im Star Trek Raumschiff wohl anfühlt, kann dieser Erfahrung bald ganz nahe kommen: Zum 50-jährigen Jubiläum von Star Trek ist für 2017 eine Kreuzfahrt geplant, die zur Freude aller Trekkies größte Interaktivität bringen soll, die bisher möglich war. Und was darf da auf keinen Fall fehlen? Richtig. Der Kapitän. Und wer eignet sich dafür am Besten? Wieder richtig. Captain Kirk (wobei…). Denn kein geringerer als William Shatner alias Captain Kirk wird – nein, nicht das Schiff steuern – als Moderator des einmaligen Star Trek Raumschiffes bei Star Trek: The Cruise auftreten.
"I am excited to be the host of Star Trek: The Cruise. When I was told that this was the first authorized Star Trek cruise and part of the 50th anniversary celebration, I just knew that my participation would be something that our fans would enjoy. It should be a lot of fun." (William Shatner)
Das Kreuzfahrtschiff mit irdischem Namen "Norwegian Pearl" wird voraussichtlich am 9. Januar 2017 in Miami, Florida, ablegen und 6 Tage und 6 Nächte unterwegs sein und dabei u.a. Ziele wie Mexiko und die Bahamas ansteuern. An Bord wird für genug Unterhaltung gesorgt sein, denn neben Bars, Casinos und einem Spa wird es auch Comedy Shows und Auftritte einstiger Star Trek-Helden geben. So gesellt sich auch Jonathan Frakes zum Staraufgebot.
Wer also für Januar 2017 noch keine Pläne hat, sollte schnellstens Urlaub einreichen. Für nur 7.500 US-Dollar kann man es sich dann sogar in der Gartenvilla bequem machen. In diesem Sinne: Travel long and prosper.
Foto: Paramount Pictures
via: Cinema Blend