Zuletzt haben wir uns auf aktuelle Themen konzentriert, wenn es um den Poll der Woche ging. Bevor wir aber von euch eine der wichtigsten Serienfragen überhaupt geklärt haben wollen, möchten wir den letzten Poll auflösen. Wir wollten wissen, welche der neuen Serien euer Favorit der Saison 2015/2016 ist. Die Antwort war mehr als deutlich, ihr freut euch am meisten auf das große Comeback von Mulder und Scully – eine gute Wahl.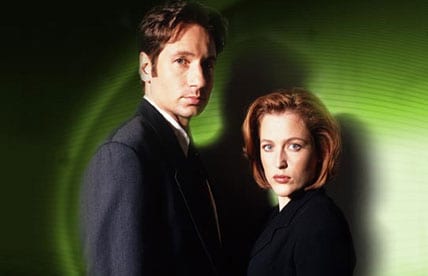 Jetzt aber zur neuen Umfrage. Wir wollen von euch wissen, welcher war der beste Star Trek Serien-Captain aller Zeiten?
Captain Kirk
Der Cowboy: Captain Kirk flog durch das Weltall wie John Wayne durch die Prärie im wilden Westen ritt. Probleme regelte er am liebsten selbst mit seiner Faust. Dazu nahm es Kirk mit den Regeln nicht ganz so ernst und hatte trotz seiner verantwortungsvollen Aufgabe immer einen coolen Spruch auf der Zunge.
Best Kirk Fight Moves - The Wall of Destruction
Captain Jean-Luc Picard
Der Diplomat: Captain Picard ist das komplette Gegenteil zu Kirk. Er löst Konflikte mit Diplomatie und Geschick, er würde sich nie durch persönliche Gefühle beeinflussen lassen – dem Wohl des Schiffes und der Föderation ordnet er alles unter. Picard hatte auch einen ganz besonderen Führungsstil, er hörte sich die Meinungen seiner Offiziere an und traf dann eine Entscheidung – Alleingänge sah man bei Picard nur sehr selten.
Captain Janeway
Die Überlebenskünstlerin: Man könnte sie auch eiserne Lady nennen, aber das würde Janeway wohl nicht gerecht. Natürlich war sie eine sehr starke und auch harte Anführerin, trotzdem war ihr Ziel das Überleben und das Nachhause kommen der Crew. Letztendlich musste sie sich der Situation anpassen – andernfalls wäre sie wohl mehr wie Captain Picard verhalten, denn im Herz ist sie auch eine Entdeckerin.
Don't mess with Captain Janeway!
Captain Sisko
Der leidenschaftliche Anführer: Abgesandter der Propheten, alleinerziehender Vater und Kriegsstratege – das alles und viel mehr war Captain Sisko. Über all diesen Eigenschaften und Rollen stand aber seine Leidenschaft, wie das folgende Video beweist. Kein anderer Captain erhob so oft die Stimme und kein anderer Captain war emotional so tief in die Probleme seiner Zeit involviert wie er.
Supercut - Benjamin Sisko Yelling at Everyone
Captain Archer
Die moralische Instanz: Captain Archer durfte als erster ein Raumschiff mit dem Namen Enterprise kommandieren. Er und seine Crew waren Entdecker und wollten die Werte der Menschheit in die Galaxie tragen. Leider hatte er für dieses ehrenwerte Anliegen nicht das Equipment wie ein Picard, weshalb er sehr oft in prekäre Situationen kam – dennoch verließ Archer nie seinen Weg und blieb sich selbst treu.
Star Trek: Enterprise - The Speeches of Jonathan Archer
ABSTIMMUNG VORBEI! Hier die Ergebnisse:
(94 Stimmen)
Captain Kirk 12
Captain Jean-Luc Picard 43
Captain Sisko 21
Captain Janeway 13
Captain Archer 5