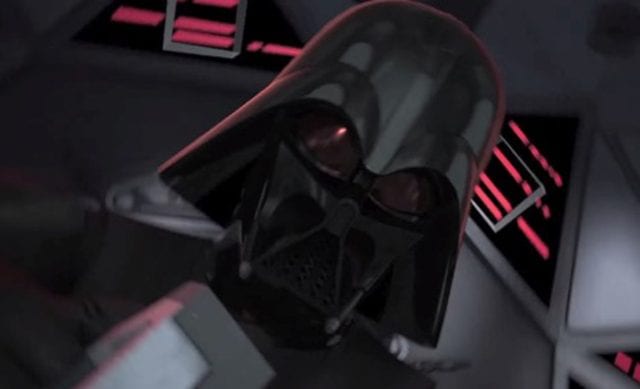 Dass Darth Vader als DER Bösewicht der Filmreihe in der zweiten Staffel von Star Wars Rebels eine tragende Rolle bekommen würde – darüber hatten wir bereits berichtet. Zum Start der zweiten Staffel haben Lucasfilm und Disney jetzt einen neuen Teaser veröffentlicht, der Darth Vader als One-Man-Show im Kampf gegen die Rebellen zeigt. Sieht nach einer Menge Action in der neuen Staffel der animierten Star Wars-Serie aus – gut so.
Darth Vader: One-Man Fleet - The Siege of Lothal Preview | Star Wars Rebels
Auch einige Charaktere aus der Vorgängerserie Star Wars – The Clone Wars werden in der neuen Staffel ein Wiedersehen feiern: Captain Rex, Ahsoka Tano, und Hondo Ohnaka werden mit dabeisein. Buffy-Star Sarah Michelle Gellar ist mit einer Voice-Rolle ebenfalls mit am Start.
Star Wars Rebels findet zeitlich 14 Jahre nach Star Wars: Episode III – Die Rache der Sith und 5 Jahre vor Star Wars: Episode IV – Eine neue Hoffnung statt. Die Serie erzählt die Geschichte des Waisenjungen Ezra Bridger, der sich einer Gruppe von Rebellen anschließt und von ihrem Anführer, einem im Verborgenen lebenden Jedi, in der Anwendung der Macht unterrichtet wird.