Baby Yoda ist sicher ein großartiger Einfall der Schöpfer von "Star Wars The Mandalorian" gewesen – nicht nur, generell eine Identifikationsfigur zu schaffen, die auch noch so stark an Yoda aus den Originalfilmen erinnert, sondern sie auch noch als kleines Kind auftreten zu lassen. So nach dem bekannten Motto: Tiere und Kinder ziehen immer.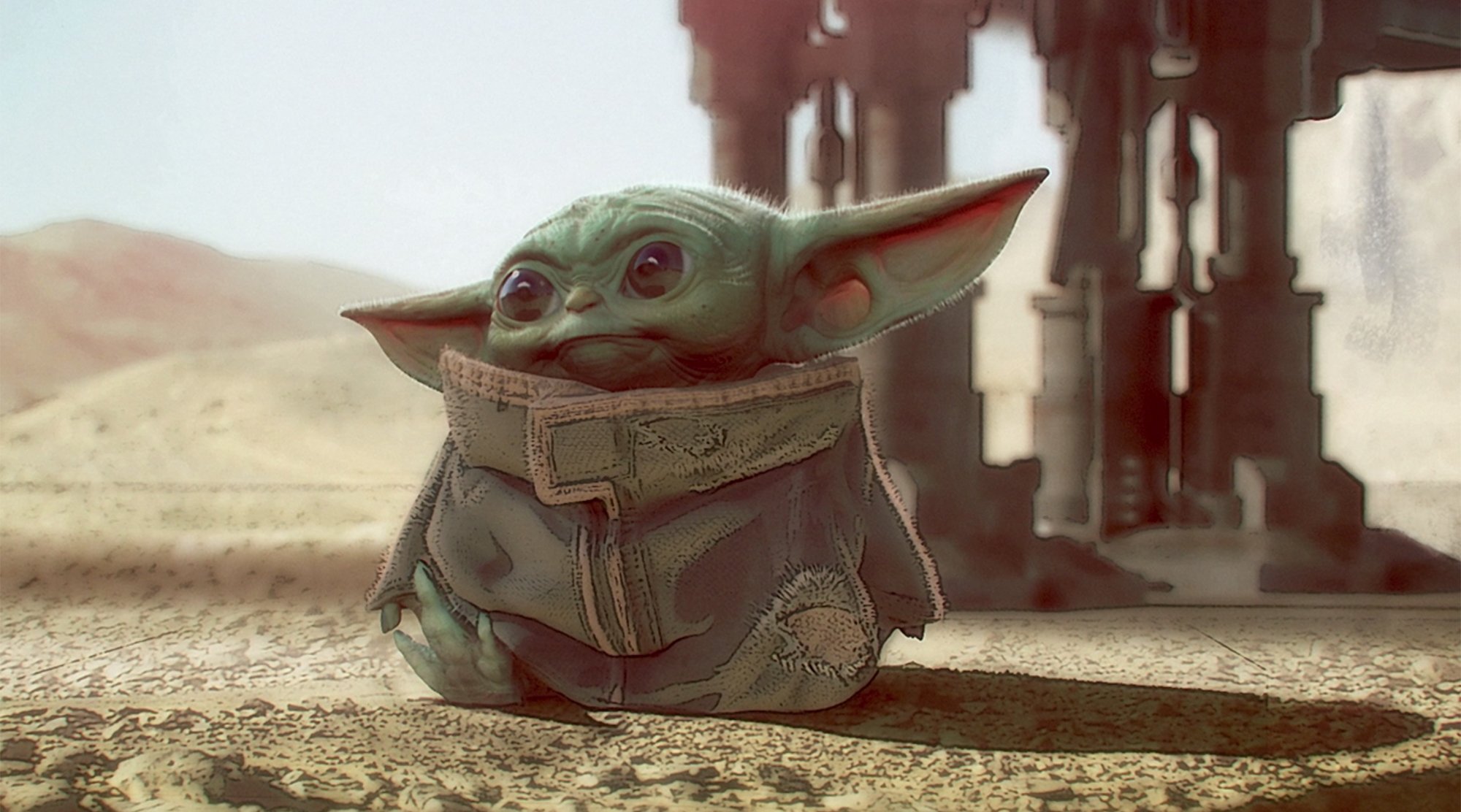 Offensichtlich war es aber gar nicht so leicht, den richtigen Look für Baby Yoda (sorry für den Ausdruck, aber wir kennen den Namen ja noch nicht, und der hier hat sich leider irgendwie durchgesetzt) zu finden. Zumindest haben das die Macher jetzt in der 5. Folge der Dokureihe "Disney Gallery: The Mandalorian" durchblicken lassen. Von der Dokureihe gibt es seit dem Star Wars Day jede Woche eine neue Folge auf Disney+.
"We got lots and lots of drawings. Some of them were too cute, some of them were too ugly, some of them were the wrong proportions. Finally there was one image that Chris Alzmann did that had him wrapped up in what looked like a piece of a flight jacket. His eyes were a little weird, and he looked a little out of it, there was something a little off with it. But we found it charming, and that became the rallying image that we said, 'This is good.' And it developed from there. ("The Mandalorian" showrunner Jon Favreau)"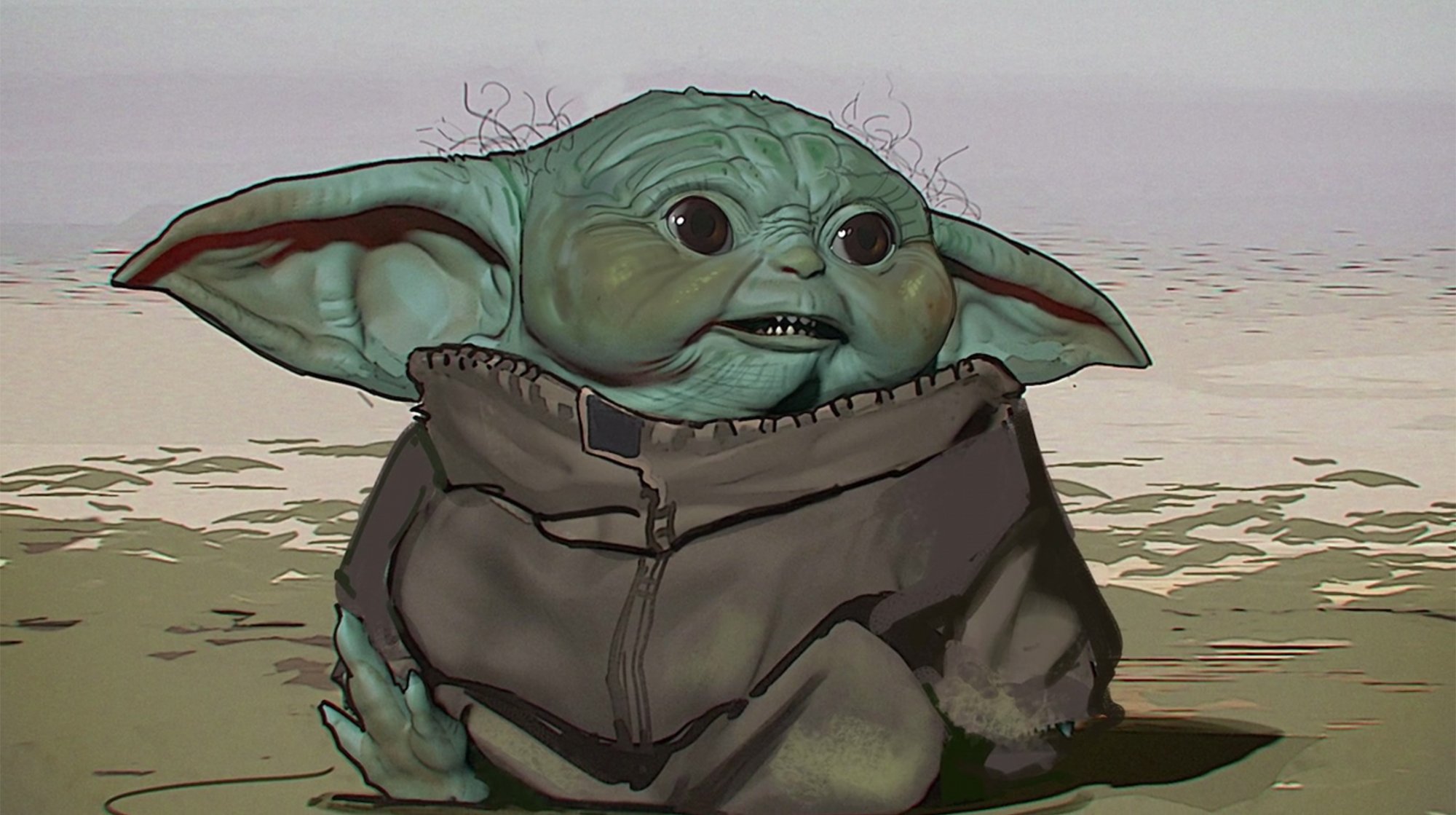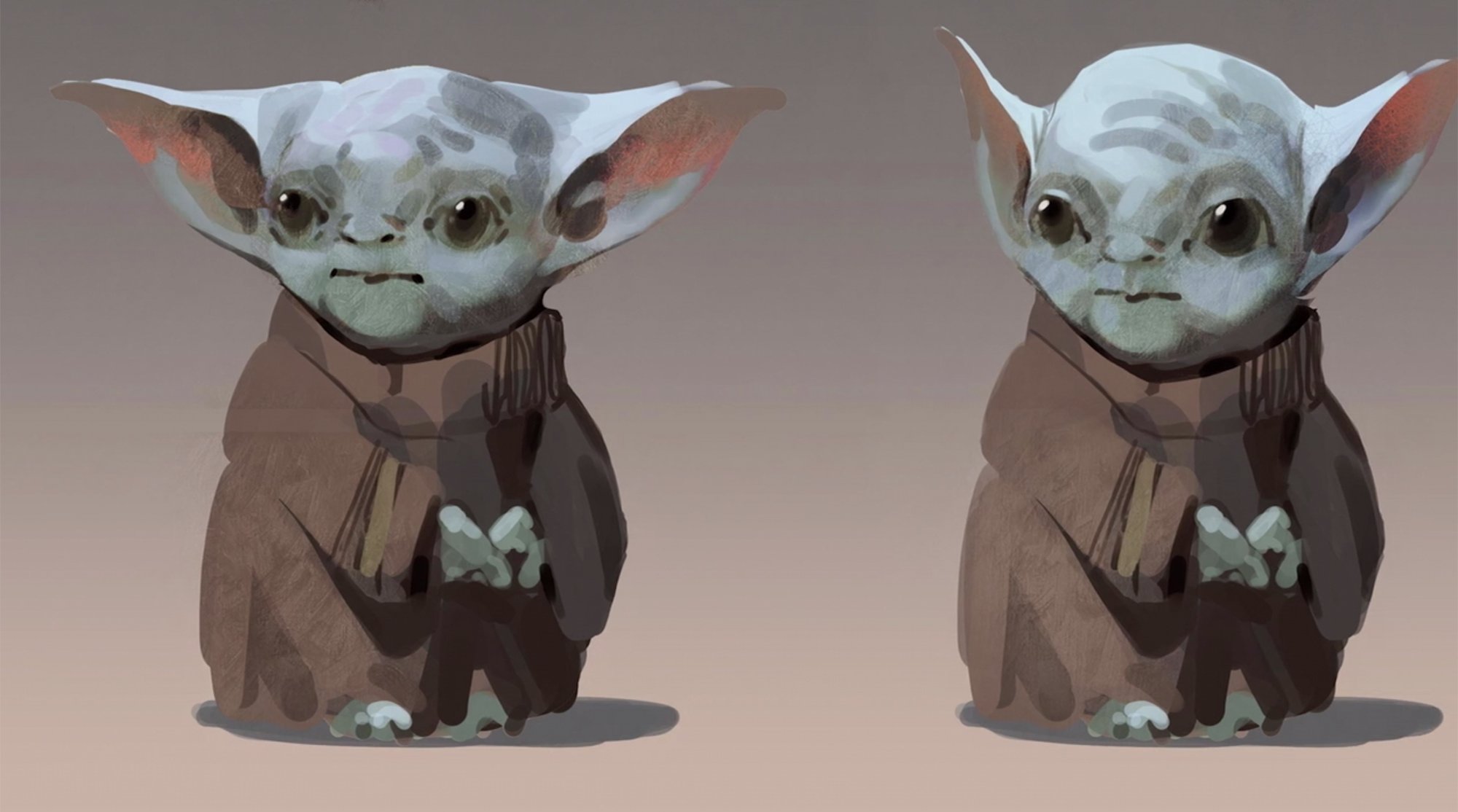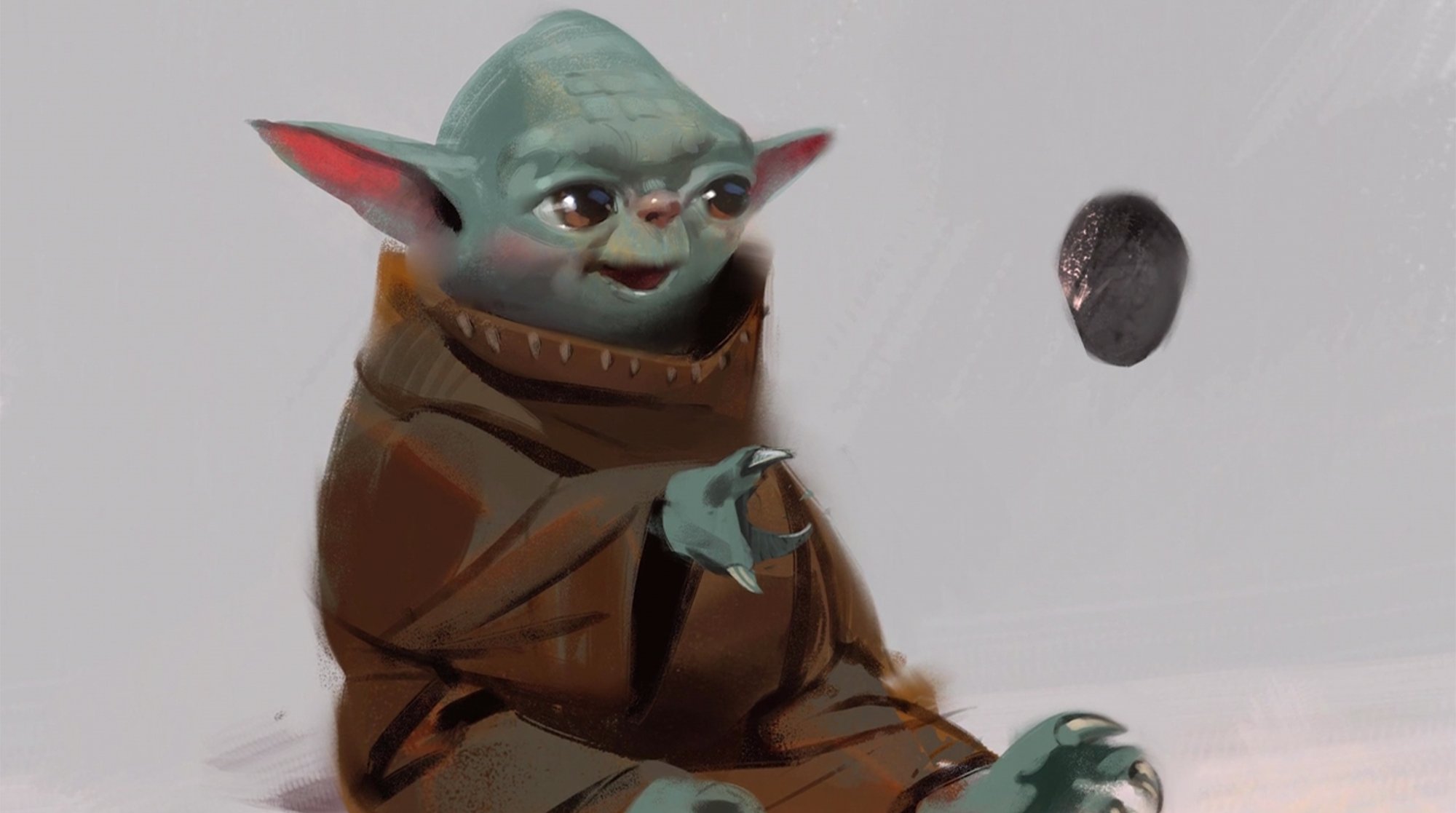 Wie man sieht, waren einige Entwürfe wirklich gruselig, andere zu dicht am Original-Yoda, wieder andere zu niedlich und zu dicht an den Porgs aus "Star Wars Episode VI". Am Ende hat man dann ja doch noch genau die richtigen Proportionen und Charakterzüge gefunden. Ich glaube, es gibt kaum einen Zuschauer von "Star Wars The Mandalorian", der nicht "Oooooch" gedacht oder gesagt hat, als Baby Yoda zum ersten Mal auftauchte. Jetzt nochmal zu dem Namen: Schon um den Namen des Mandalorian wurde ja ein großes Geheimnis gemacht. Hauptdarsteller Pedro Pascal hat ihn in einem Interview mal verraten, sonst war da nicht viel. Und hier ist es noch extremer: Bislang haben wir noch keinen Namen für ihn. Schade eigentlich, so etabliert sich jetzt Baby Yoda irgendwie, wobei wir ja schon wissen, dass es sich nicht um Yoda selbst handelt.
Bilder: Disney+