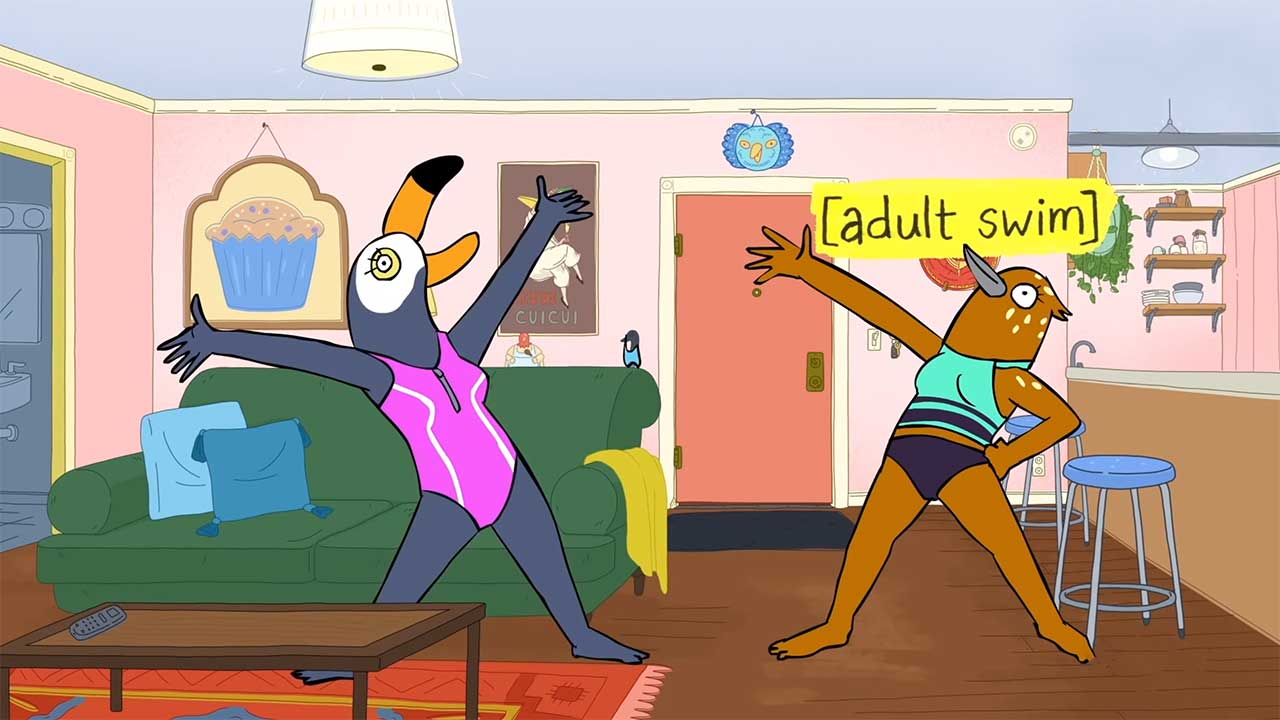 Ach, schau an, die 2019 bei Netflix gestartete Animationsserie "Tuca & Bertie" erhält doch eine zweite Staffel. Der Streaming-Anbieter hatte die neue Comedy von Lisa Hanawalt, die bereits an "BoJack Horseman" mitgearbeitet hatte, abgesetzt, aber Adult Swim hat der Serie ein neues Zuhause gegeben, zumindest mal für eine zweite Staffel. Schon kurios, war sonst doch größtenteils Netflix das "Auffanglager" für im klassischen Fernsehen gestrandete Formate, jetzt ist es mal genau anders herum. Erfrischend! Genauso, wie teilweise die Erzählweise in der ersten Staffel gewesen ist.
"The Bertie has landed. A new season of Tuca & Bertie is coming to Adult Swim in 2021."
Spannend dürfte natürlich werden, wo langfristig die Streamingrechte liegen werden, vor allem im internationalen Raum. Noch dauert es ja bis zur US-Ausstrahlung und dann wird die Show bestimmt über die üblichen Adult-Swim-Programmblöcke bei uns auf zum Beispiel TNT Comedy oder Cartoon Network laufen. Ob Netflix sich die "Blöße" gibt, die zweite Staffel dann auch bei sich reinzupacken? Wir werden sehen. 2021.