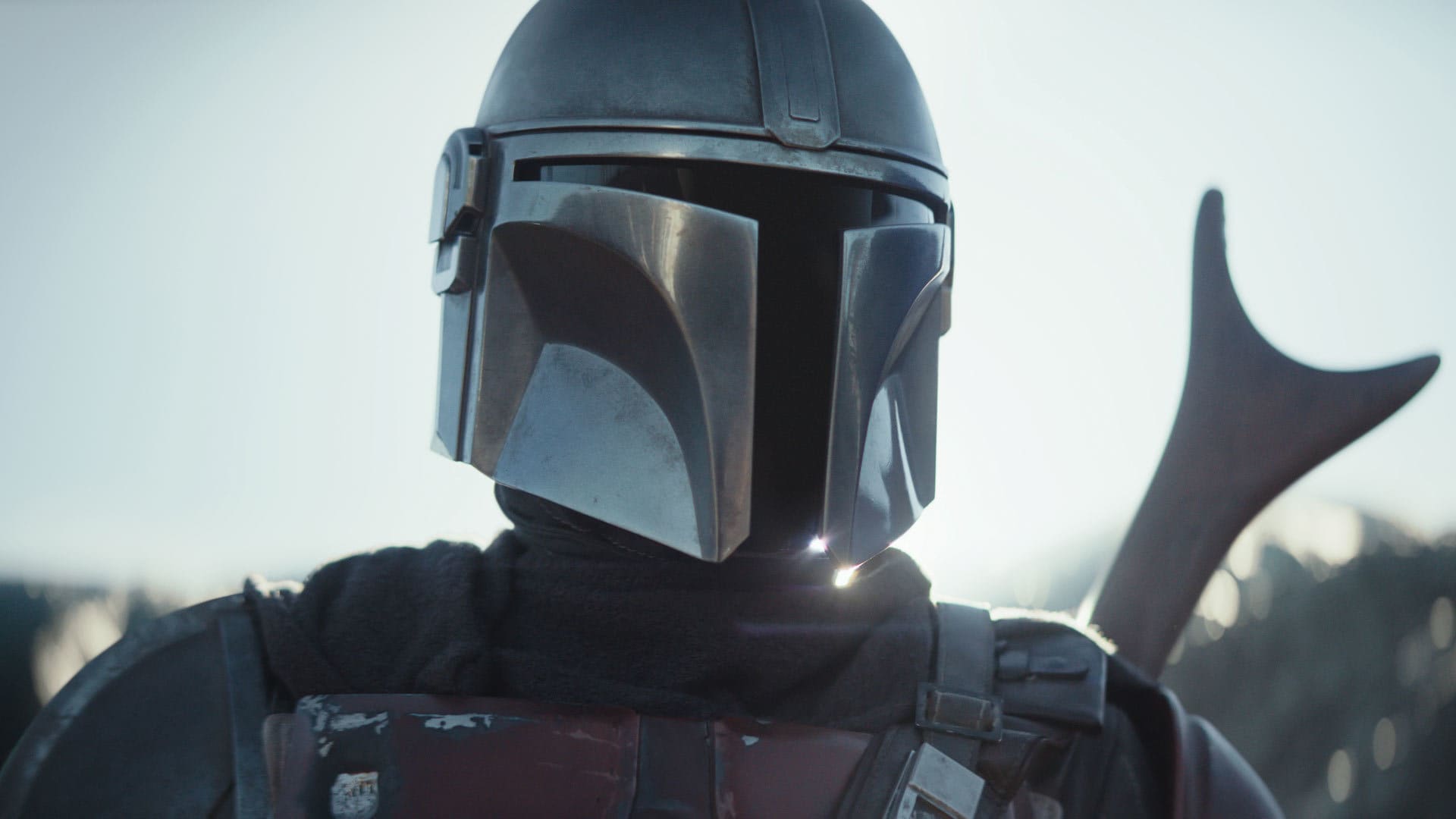 "Der Mandalorianer", "Mando", "Not Boba Fett" – gibt ja einige Namen für die Hauptfigur der Serie "Star Wars The Mandalorian". Aber wie heißt er wirklich? "Mando" fand ich irgendwie zu billig hergeleitet – schließlich müsste dann doch jeder Mandalorianer so heißen, oder? Habe mich auch eine Weile dagegen gewehrt, ihn so zu nennen, bis es dann irgendwie doch einfacher zu schreiben war als immer "der Mandalorianer" oder sowas.
Hauptdarsteller Pedro Pascal, den wir ja leider immer nur in der "Rüstung" sehen, hat jetzt verraten wie der Charakter wirklich heißt, den er verkörpert: Dyn Jarren. Hat ein bisschen was von Django, wie natürlich auch die ganze Story irgendwie so ein bisschen im Western-Style angelegt ist. Spätestens nach Abschluss von Staffel 1 von "Star Wars The Mandalorian" ist damit auch klar, um wen es sich bei der Figur nicht handelt: Boba Fett. Aber: Wie The Hollywood Reporter berichtet, wird es in Staffel 2 der Serie zu einer Rückkehr von eben diesem Boba Fett kommen. Über diese prominente Rückkehr war ja schon in Staffel 1 spekuliert worden, als man in der Episode "The Gunslinger" die Stiefel eines Kriegers sehen – und fast noch wichtiger – hören konnte. Für viele "Star Wars"-Fans war klar – das konnte nur Boba Fett sein. Mehr als eine Andeutung und damit verbundenen Spekulationen gab es nicht – bis heute. Klar ist auch schon, wer Boba Fett spielen soll – es ist Temuera Morrison, der 2002 in "Star Wars: Attack of the Clones" Jango Fett spielte, dem Ursprung der Klonkrieger sozusagen. Schauspieler Jeremy Bulloch porträtierte die Figur in der ursprünglichen Trilogie. Fraglich ist natürlich wie Boba Fett in "The Mandalorian" auftreten kann, wo doch der Charakter in "Star Wars: Return of the Jedi" offensichtlich starb? Auch da gibt's verschiedene Gerüchte, die von einem Überleben Boba Fetts (unter anderem auch in den Begleitromane thematisiert) bis zu einem einfach Flashback in der Serie gehen.
Im Begleittext eines neuen "Star Wars"-Spielzeugs wurde außerdem die Heimatwelt von Dyn Jarren verraten: Es ist Aq Vetina.
via: ScreenSlam