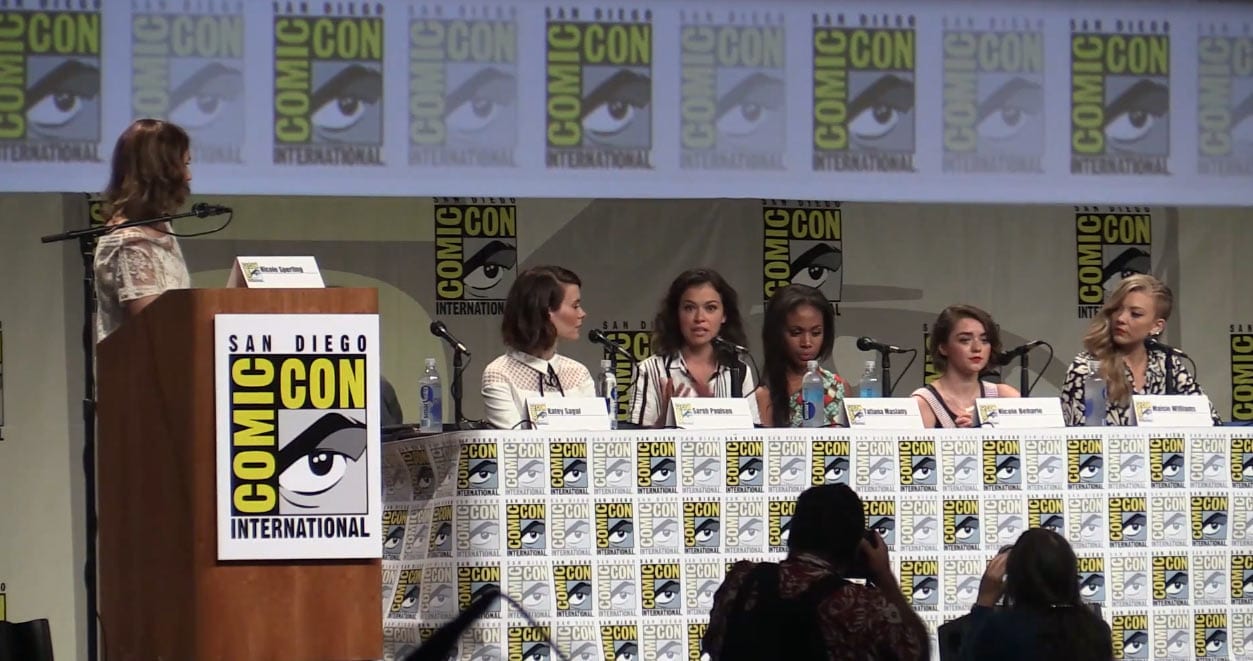 Im Rahmen der SDCC gab es auch ein Panel mit dem treffenden Namen 'Women Who Kick Ass'. Mit dabei waren die Darstellerinnen Katey Sagal (Sons of Anarchy), Sarah Paulson (American Horror Story), Tatiana Maslany (Orphan Black, wieso hatten wir das eigentlich noch gar nicht hier…?), Nicole Beharie (Sleepy Hollow, Maisie Williams und Natalie Dormer (beide Game of Thrones). Starke Frauen, bzw. starke Frauencharaktere sind leider noch immer recht rar in der Film- und Serienwelt. Dennoch zeigen gerade diese toughen Ladies hier, dass es durchaus das vermeintlich "schwache" Geschlecht sein kann, das die Männer gegen die Wand spielt – oder zumindest eine tragende Rolle besetzt und nicht nur der visuellen Garnierung dient.
Das komplette Panel gibt es zum Glück für alle von uns, die es nicht zur Comic-Con geschafft haben, im Stream:
Women Who Kick Ass panel, SDCC 2014
via: Marco, der sie alle liebt.