Im Frühjahr 2017 kehrt Prison Break zurück – und vieles bleibt beim Alten: Produktionsteam, Hauptdarsteller, Nebendarsteller – alle sind sie wieder mit dabei. Selbst der Sender bleibt mit FOX der gleiche. Und Action? Ja, auch davon gibt es wieder eine ordentliche Portion.
Wie wir im Trailer schon sehen konnten, ist Michael Scofield nicht tot, sondern sitzt mal wieder irgendwo im Gefängnis. Dieses Mal ist es sein Bruder Lincoln, der ihn befreien will, mit der alten Crew. Ob das klappt? Schaut euch den Titel der Serie an … Noch Fragen?
"What was my father like? My real father?" (Mike Scofield)
"He was like a storm. Appearing suddenly out of a clear blue sky. And then disappear just as quickly." (Sara Tancredi)
"Storms … they can come back, can't they?" (Mike)
Und auch wenn Trailer und Bilder ja immer sehr schön sind, um einen ersten Eindruck einer neuen Serie, Staffel oder neuer Charaktere zu bekommen, Storyboards sind meiner Meinung nach etwas ganz Besonderes. Entertainment Weekly hat nun Auszüge des Storyboards von der Premierenepisode des Sequels veröffentlicht. Und hier sehen wir: Für Lincoln geht es hoch hinaus!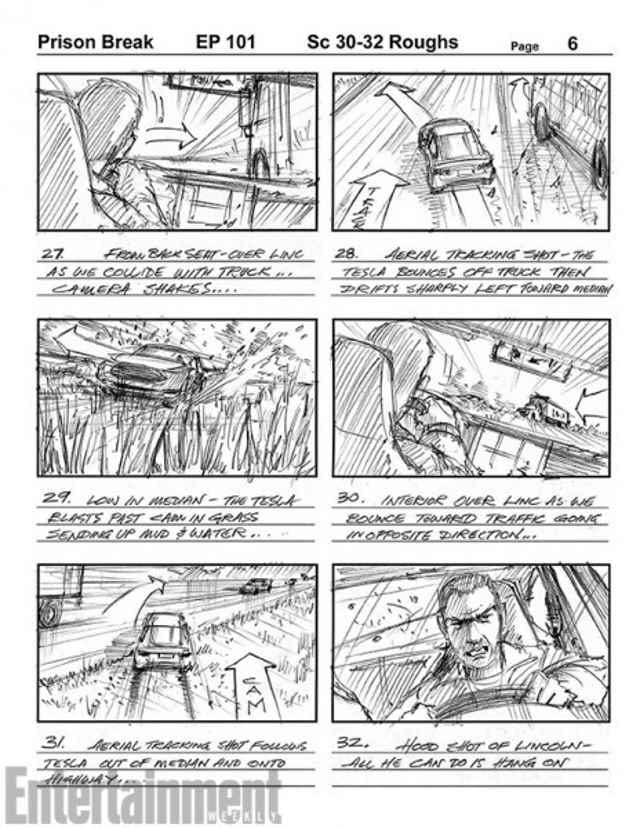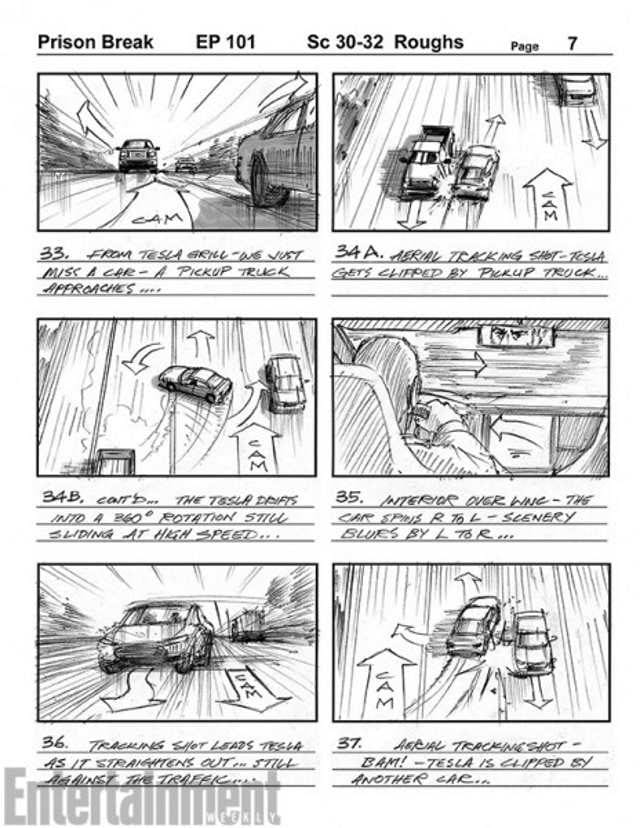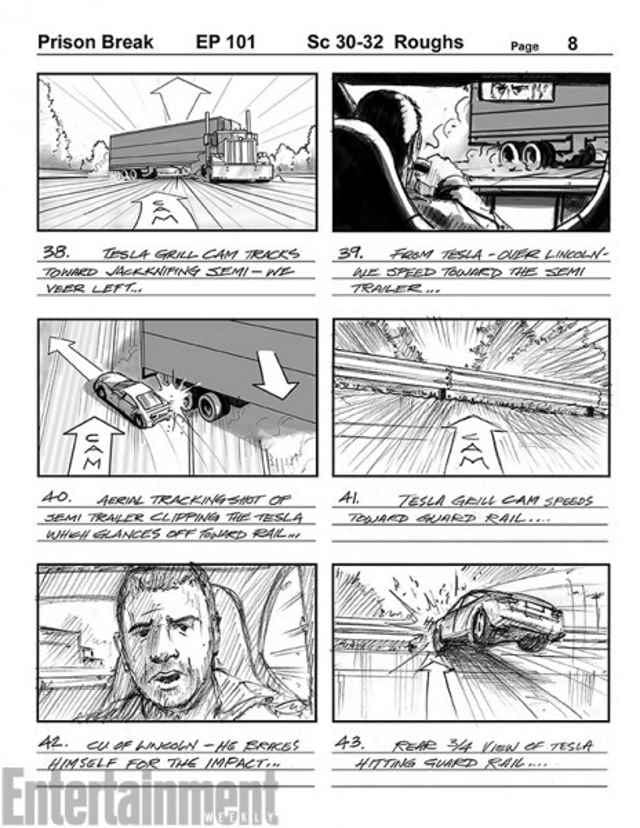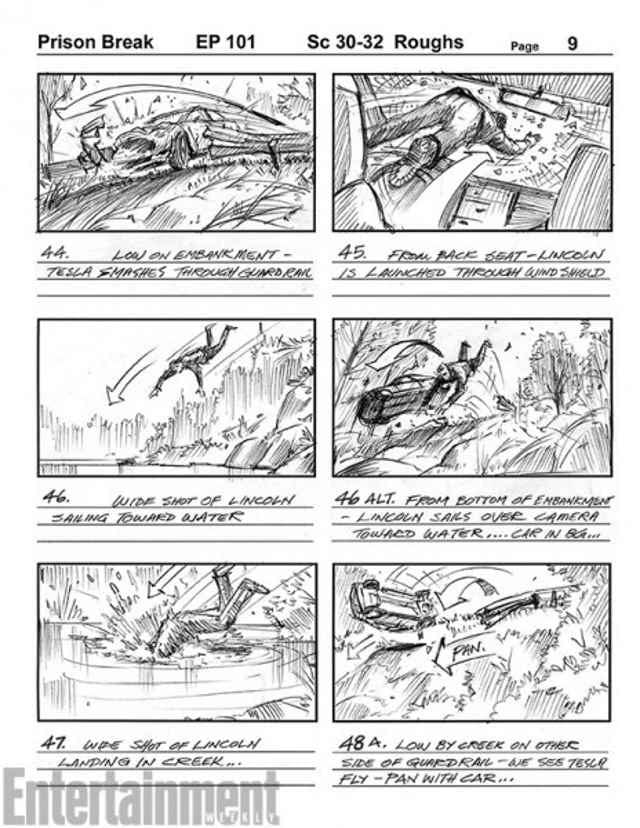 Auch wenn es schon mal hieß, dass das Sequel nur sechs Episoden umfassen wird: IMDb sagt immer noch, dass es neun Folgen des Sequels geben wird. Vertrauen wir mal drauf!

via: Collider Beitragsbild: FOX

-->