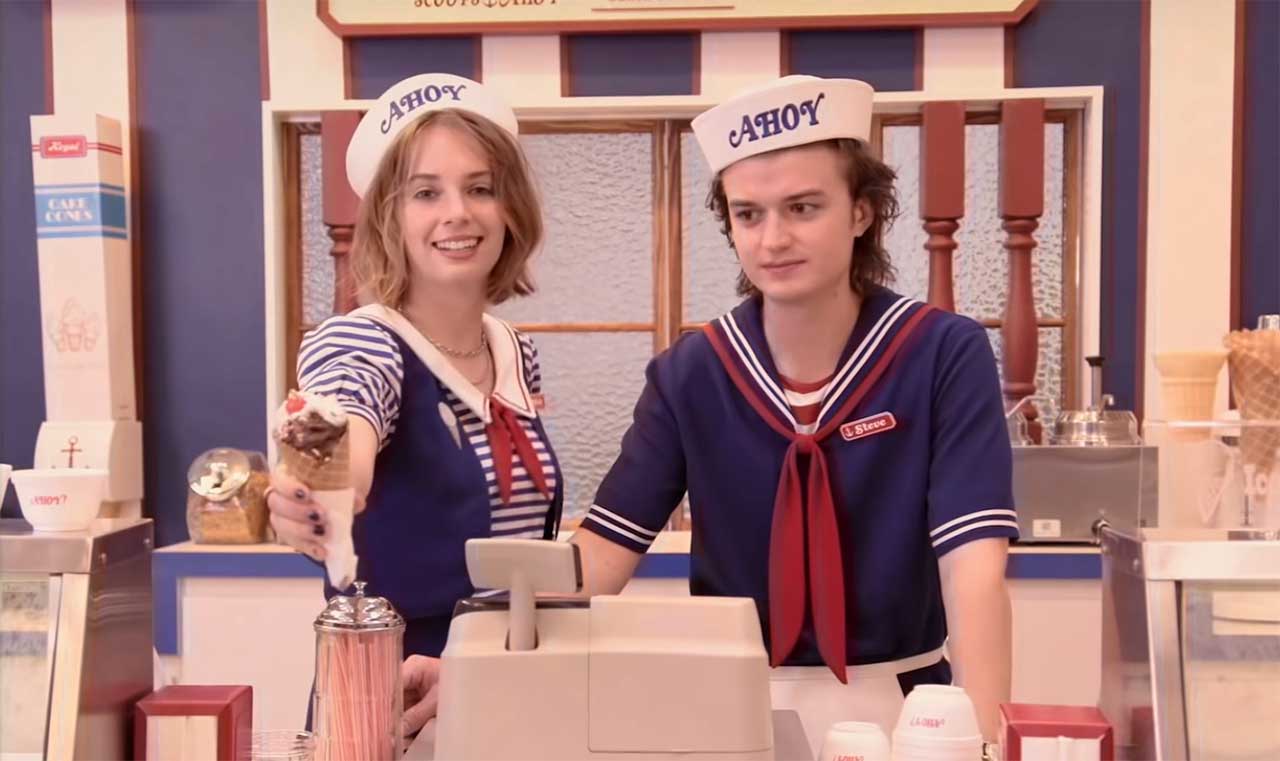 Netflix hat einen ersten sehr strangen Teaser zur dritten Staffel "Stranger Things" veröffentlicht. Darin zu sehen ist ein voraussichtlich neuer Schauplatz der Serie: die "Starcourt Mall". Vom eigentlichen Main-Cast bekommen wir im Grunde genommen nur einen wenig ambitioniert drein schauenden Eisverkäufer Steve zu sehen. Und am Ende noch die Info, dass es "nächsten Sommer" soweit sein wird.
"Im Sommer 1985 ist es so weit: starcourt Mall kommt nach Hawkins! starcourt Mall ist eines der besten Einkaufszentren Amerikas und bietet alles, was sich die Familie nur wünschen könnte: The Gap, Waldenbooks, Sam Goody, Claire's und viele mehr. Und für die richtige Abkühlung sorgt Scoops Ahoy Ice Cream. Hier gibt es alles: starcourt Mall!"
Und bin ich der einziger, der beim Anblick dieser Mall an "Let's Go To The Mall" von Robyn Sparkles aus "How I Met Your Mother" denken muss?