Das ist doch mal eine Überraschung: "Stranger Things" soll tatsächlich doch noch eine 5. Staffel bekommen. Bislang war vielerorts die Rede davon, dass nach Staffel 4 Schluss sein würde (hier geht's zum Review von Staffel 3 samt Ausblick auf Staffel 4). In einem Interview mit The Hollywood Reporter haben Matt und Ross Duffer jetzt mitgeteilt, dass Staffel 4 nicht das Ende sein wird.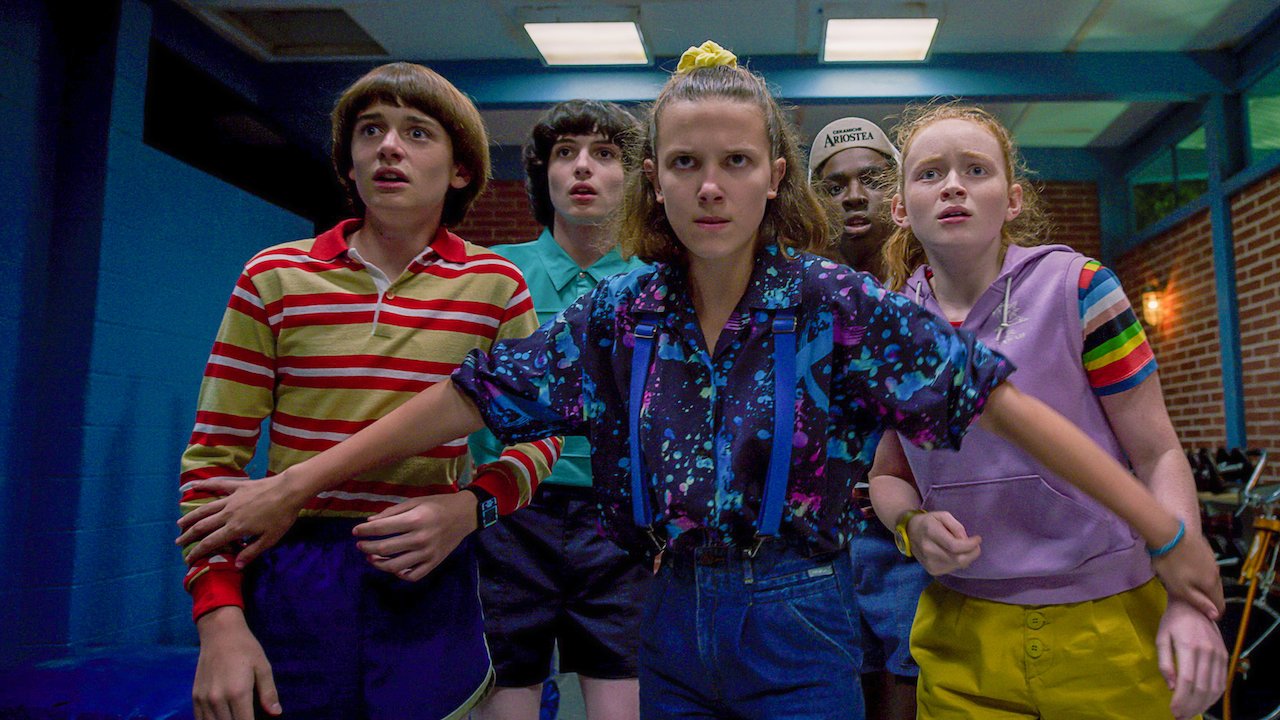 Bestätigt ist, dass im September die Dreharbeiten an der beliebten Netflix-Serie fortgesetzt werden. Die Dreharbeiten waren wegen der Corona-Pandemie unterbrochen worden – eigentlich sollte Staffel 4 jetzt schon bald bei Netflix anlaufen, einen Teaser und einige Produktionsinfos gab es ja schon. Dem Interview nach haben die Duffer Brothers alle Skripte zur Staffel dieses Mal selbst geschrieben – Corona sei Dank. Durch die Pandemie hätten die beiden nämlich viel mehr Zeit gehabt, an der Serie zu arbeiten und einen Blick auf das Ganze zu haben. Damit wolle man auch ein wenig davon abrücken, zu viele Ideen in eine kurze Zeit der Serie zu packen.
Immerhin wüssten die beiden, wie "Stranger Things" einmal enden wird, heißt es, aber durch den jetzigen Stopp hätten die beiden eine bessere Vorstellung entwickeln können, wie lange sie brauchen, die komplette Geschichte zu erzählen. Erwarten von der vierten Staffel könnten die Zuschauer mehr Humor und mehr Action – und mehr Effekte, denn im Vergleich zur ersten Staffel, wo man produktionstechnisch doch recht konventionell vorgegangen sei, setze man mittlerweile immer mehr Effekte ein.
Wie auch immer: Wenn man weiß, dass die Duffer Brothers einen langjährigen Exklusivvertrag mit Netflix abgeschlossen haben, ist es auch nicht mehr so abwegig, dass man sich noch ein Weilchen länger mit "Stranger Things" aufhält.
Hier nochmal im Original das Zitat, das The Nerdist von The Hollywood Reporter übernommen hat:
Season four won't be the end. We know what the end is, and we know when it is. [The pandemic] has given us time to look ahead, figure out what is best for the show. Starting to fill that out gave us a better idea of how long we need to tell that story.