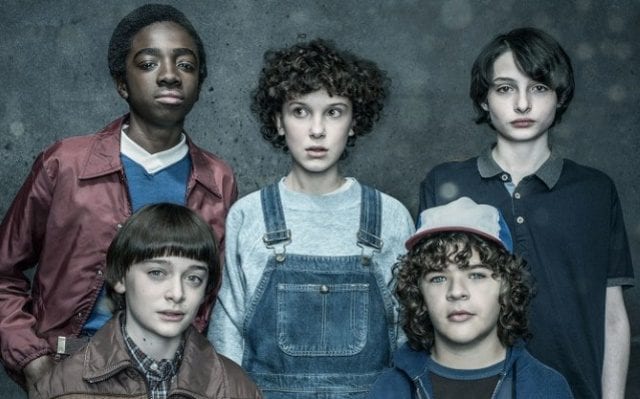 Dass Stranger Things in die zweite Staffel geht, hat bei dem riesigen Hype um die erste Staffel niemanden so richtig überrascht und ziemlich viele Zuschauer sehr gefreut (mich eingeschlossen). Seitdem gibt es im Netz bereits rege Diskussionen, worum es in dieser zweiten Staffel, zu der erst kürzlich beim Super Bowl der erste Trailer veröffentlicht wurde, wohl gehen wird. Denn schon im August teaserte Netflix die zweite Staffel mit einem Video an, das alle Episodentitel zur zweiten Staffel zeigte. Doch die Macher haben sich nicht nur bei den Schöpfern von Game of Thrones "Geheimhaltungstipps" für das Set inklusive Code-Namen für die Darsteller geholt, sondern auch von Westworld gelernt: Da sie wussten, dass die ersten Theorien zur Handlung mit der Bekanntgabe der Episodentitel natürlich direkt lossprudeln werden, bauten sie kleine Verwirrpfade ein und so sind nicht alle der veröffentlichten Titel die tatsächlichen, finalen Episodentitel.
"Some of them are changing. Some of them we didn't put because these people are smart on the f—ing internet. You've seen it with Westworld — they figured it out! I've seen videos analyzing the chapter titles and they're right on a lot." – Matt Duffer (Creator)
Episodentitel zu Strangers Things Season 2
Madmax
The Boy Who Came Back to Life
The Pumpkin Patch
The Palace
The Storm
The Pollywog
The Secret Cabin
The Brain
The Lost Brother
Und um die Theoriespielchen noch ein wenig mehr anzukurbeln – oder aber um einfach nur schon mal einen kleinen Blick in die neue Staffel zu gewähren, um Zuschauer und Fans zu erfreuen, hat Entertainment Weekly nun auch exklusive Bilder zu Season 2, die übrigens ab Halloween auf Netflix verfügbar sein wird, veröffentlicht.
via: Entertainment Weekly