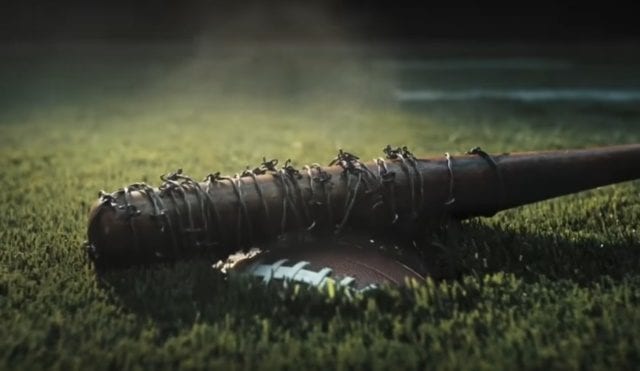 Wer nicht einer der 100 Millionen Menschen ist, der in der Nacht von Sonntag auf Montag den Super Bowl geschaut hat, erwacht am nächsten Tag und muss erstmal einiges nachholen: zahlreiche coole Werbespots und Film- und Serientrailer feierten nämlich nachts Premiere (ja, das Ergebnis des Spiels ist natürlich auch erwähnenswert). Eine 30-Sekunden-lange Werbung während des diesjährigen Super Bowls auszustrahlen, kostete übrigens satte 5 Millionen Dollar. Zumindest lässt sich über die Reichweite der Clips nicht streiten.
Wir haben eine Auswahl der besten Spots des Super Bowls für euch zusammengestellt.
Serientrailer & -ankündigungen
Stranger Things
Wie Tobias euch ja am Sonntag schon angeteasert und Maik gestern vorgestellt hat, wurde während des Super Bowls der erste Teaser zur zweiten Staffel der coolen Mysteryserie ausgestrahlt. Eine Verbindung zu Ghostbusters zu schaffen – super!
The Walking Dead
The Handmaid's Tale
Prison Break
Filmtrailer
Guardians of the Galaxy
Logan
LIFE
Pirates of the Carribean
Werbespots
Interessant an den Werbespots ist die doch sehr deutliche politische Ausrichtung der einzelnen Clips, die u.a. Themen wie Integration und Diversität aufgreifen und die Relevanz der Einwanderung unterstreichen. Aber auch Themen wie Gleichberechtigung finden Behandlung. Oder aber es geht einfach nur um Witz und gute Laune, wie in diesem Clip mit Justin Timberlake und Christopher Walken.
Baí
84 Lumber
Von diesem Kurzfilm sahen die Super Bowl Zuschauer nur 90 Sekunden. Wir haben den ganzen Film für euch.
Airbnb
Budweiser
Squarespace
It's a 10 Haircare