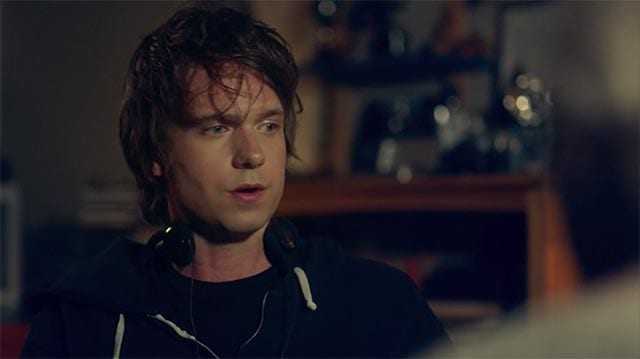 Familie oder Firmenfamilie? Das ist hier die Frage. In der letzten Folge vor der Midseason-Pause hat Suits noch einmal sämtliche Emotionskarten ausgespielt. Inklusive Rückblicke. So durfte Mini-Michael seine Eltern gar nicht mehr umarmen und Harvey-Junior wurde schlagfertig gezeigt. Das "ich wurde nicht geweckt" bei Mini-Mike war bereits fast zu viel, die Geschichte von Papa-Harvey war dann doch zu viel der Konstruktion… Hihi, Teenager-Mike war dafür super! Also vom Aussehen her, die Attitüde ist natürlich arschig hoch drei gewesen – Teenager halt.
"Take a picture! Cause tomorrow morning, those letters are coming down." (Jack)
Deutlich cooler drauf ist da Gretchen. Viel besser als diese Norma früher, die nie da war! Ich finde jedoch, dass da einiges auf einmal ganz schön schnell geht. Vielleicht habe ich im falschen Bereich bisher gearbeitet, aber erst die superschnelle Beförderung von Mike, dann die ultraschnelle Abstimmung bzgl. Jessica? Wirkt seltsam.
"Cancel my day!" (Louis)
Ebenso, dass scheinbar Mike nicht mit abstimmen kann? Vielleicht nichts für Junior-Partner?
"I'm afraid that I'm all out of cake with you…" (Priester)
Jedenfalls hat mir das Spiel von Patrick J. Adams in der Buch-Szene sehr gefallen. Die Emotionen wurden glaubwürdig rüber gebracht und allgemein hat das Ende der Folge durchaus gesessen.
"You remember this place?" – "I remember everything…" (Priester & Mike)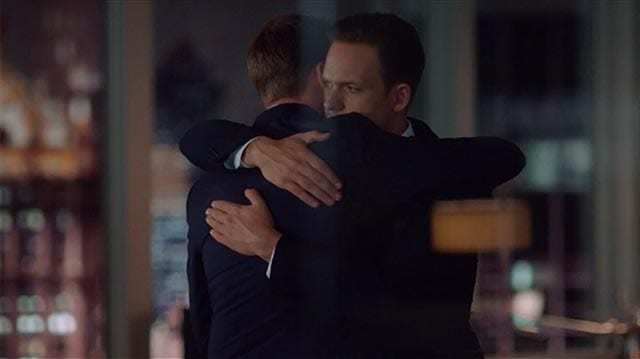 Aber: What the fuck…? Wo kam denn das am Ende her? Hat da etwa jemand etwas nicht erinnert?

Ein gutes Midseason-Finale. Nicht unbedingt wegen der eigentlichen Handlung, die mal wieder viel zu schnell und künstlich auf Enge getrieben inszeniert wurde, sondern wegen der persönlichen Entscheidungen der Figuren. Es gab viel Verzicht, viel Neustart und viele Emotionen. Und am Ende noch eine gehörige Überraschung, die natürlich noch einmal für einen Fall sorgen wird. Vermutlich werden die letzten Folgen der Staffel dann über Harvey und/Pearson gehen, wie sie Mike verteidigen. Vielleicht ist dann endlich Schluss mit dem Versteckspiel und Mike kann offizell seinen Abschluss nachholen und weiter machen. Und die Kanzlei "Specter Ross" endlich mitgründen!

Wir müssen uns nun etwas gedulden, die nächsten Folgen kommen dann voraussichtlich erst wieder gegen Februar.

Fotos: USA

-->