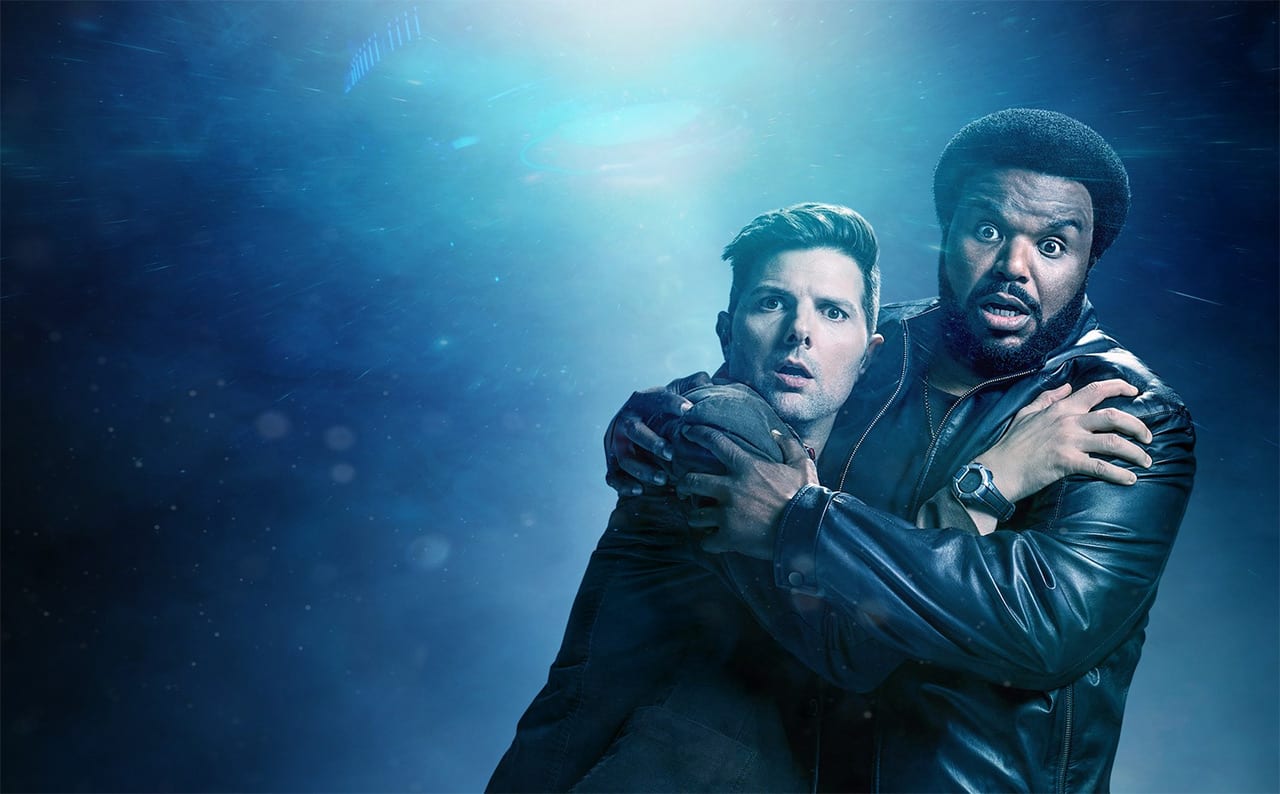 Komisch, bis auf einen Trailer hatten wir noch gar nichts zur "neuen" US-Comedy "Ghosted" hier. Das möchte ich mit diesem spoilerfreien kleinen Serientipp ändern. "Klein", weil "Ghosted" nun sicherlich nicht die tollste und lustigste Sendung des Planeten ist, aber sie hat ihren Charme. Das liegt vor allem an den beiden Hauptdarstellern, die eine erstaunlich ähnliche Vorstation hatten: Mockumentary.
Die Monster-AG
Der aus "Parks And Recreation" bekannte Adam Scott trifft in seiner Rolle als ehemaliger Physik-Prof und mittlerweile Bibliothekar Max Jennifer auf den ehemaligen Cop Leroy Wright, der vom aus "The Office" bekannten Craig Robinson verkörpert wird. Irgendwie in eine untergründische Geheim-Regierungs-Abteilung hinein geraten, helfen sie auf unkonventionelle Art und Weise bei der Aufklärung paranormaler Dinge. Monster, Dämonen, Portale – you name it. Das lässt immer wieder Raum für allerlei Referenzen, sei es in Richtung SciFi-Popkultur, Verschwörungstheorien oder Regierungs- bzw. Büro-Arbeit. Und für Statements in Richtung Vorurteile, Freundschaft und Liebe.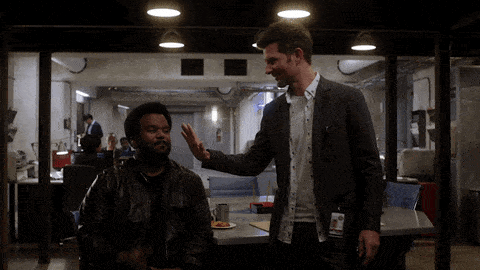 Was ist toll daran?
Eine der neuen Folgen hat mich darauf gebracht, mal über "Ghosted" zu schreiben. Nachdem die FOX-Serie im Herbst letzten Jahres anlief, kam es zu einer längeren Pause. Nach Episoden-Aufstockung, Showrunnerwechsel und mehreren Monaten folgten Sonntag endlich die Episoden 10 und 11 der ersten Staffel. Imponiert hat mir, wie die Serie ständig die Meta-Ebene betreten hat, um diese Zwangspause zu verarbeiten.
Episode S01E10 "The Wire" handelt zunächst von viel Langeweile. Dabei verfällt Leroy gar kurz verspielt zurück in eine Art "The Office"-Rolle. Statt Papier geht es um Kleiderbügel, die er improvisiert an den Mann bringen möchte. Weil alle anderen so lange nichts zu tun hatten, schauen sie sich das "Spektakel" an – eine Persiflage auf Fernsehen als solches, wenn man denn möchte.
"What's up with all the paranormal crap? We had like a monster a week, now we had nothing for three months?!" (Leroy)
Das war aber natürlich nicht der einzige Grund. Die Dynamik und Chemie zwischen Scott und Robinson funktioniert prächtig. Der eine als eher nerdiger Korrektling, der andere der coole Typ, der seine Gefühle versteckt. Insgeheim braut sich aber stetig ein kleines Freundschaftsband zwischen den beiden, die eigentlich unterschiedlicher kaum sein könnten. Dazu gesellt sich ein zwar recht platter, aber doch irgendwie charmanter Rest-Cast. Der Humor ist wie ich finde recht gefällig trocken gehalten und abwechslungsreich, ebenso, wie die Fälle bislang (wobei das bei nichtmals einer Staffel jetzt nicht soo schwer sein dürfte).
Wer also Lust auf eine neue Comedy und keine (große) Angst vor (kleinen) Monstern hat, sollte mal rein schauen. Noch ist leider nicht bekannt, wo und wann die Serie mal in Deutschland aufschlagen wird.
"It's good to be back – Mulder." – "I don't know the show…" (Leroy & Max)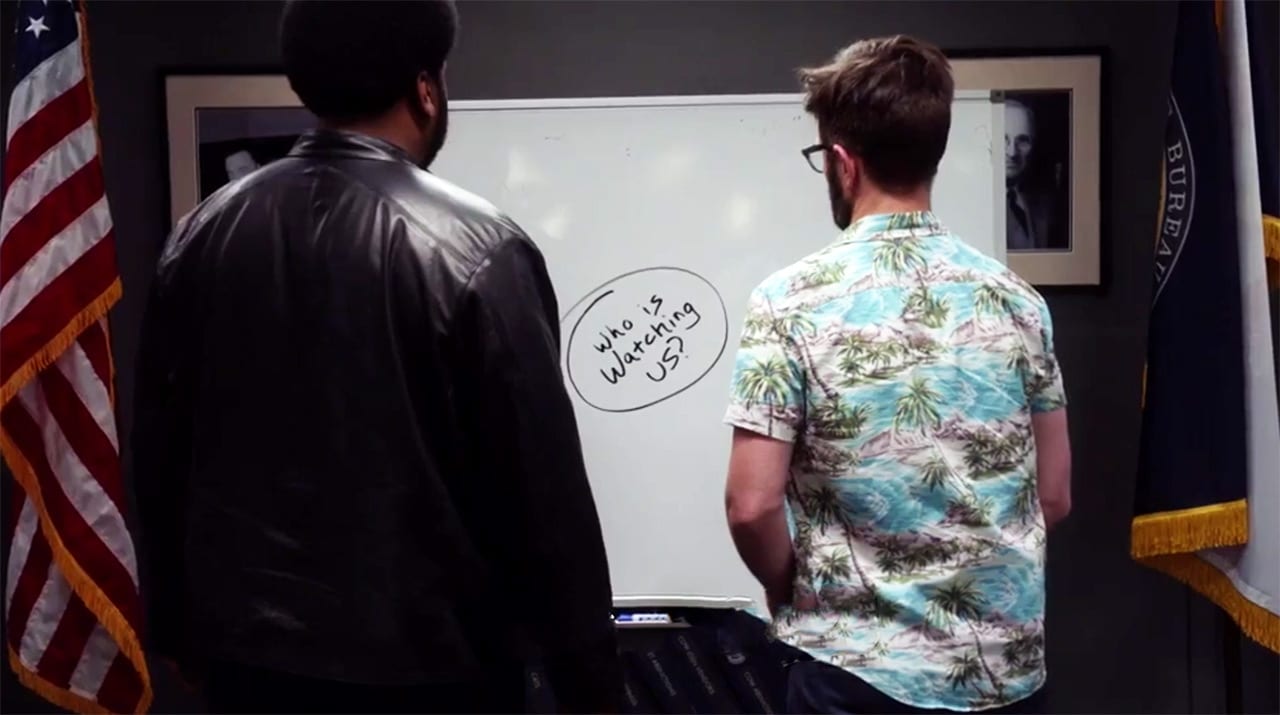 Bilder: FOX

-->