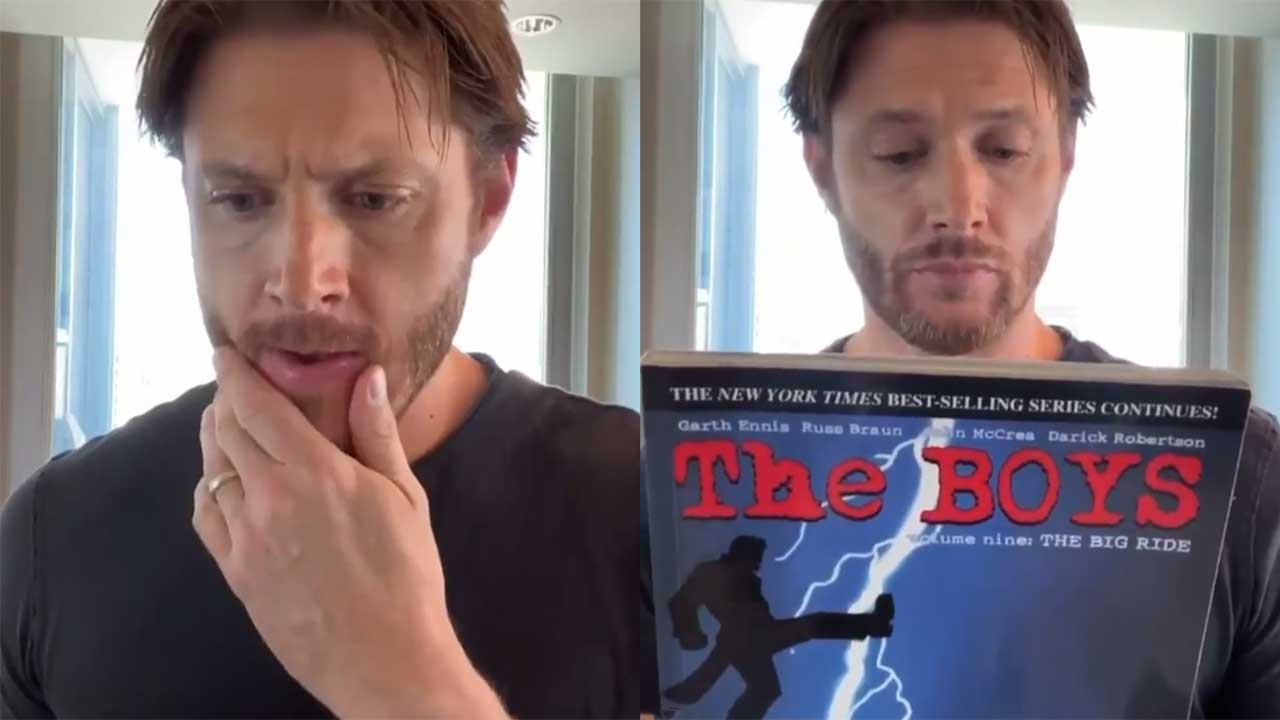 Jensen Ackles dürfte den meisten Serienfans als Dean Winchester ein Begriff sein. In 327 Episoden der zum Kult gewordenen (und von einigen verhassten…) Serie "Supernatural" hat er einen der Brüder gespielt, doch nach 15 Jahren wird auch dieses TV-Kapitel enden. Und danach? Nun ja, bereits vor dem Start der zweiten Staffel "The Boys" hat Amazon Prime Video bekannt gegeben, dass es nicht nur eine dritte Staffel geben wird, sondern auch, dass niemand geringeres als Jensen Ackles mit dabei sein wird. Und das in einer wahrlich ikonischen Rolle:
"Ackles wird in der dritten Staffel die Rolle des Soldier Boy verkörpern. Nachdem er im Zweiten Weltkrieg gekämpft hat, wird Soldier Boy zum ersten Superhelden überhaupt und war jahrzehntelang eine der wichtigsten Säulen der amerikanischen Kultur."
"Soldier Boy" also. Wem die Geschichte um die Figur bekannt vorkommt – yep, so ähnlich war das auch mit "Captain America", dem "First Avenger". Schön, dass man es mit dem persiflierenden Abklatsch durchzieht, mir ist "The Boys" jedenfalls deutlich lieber als die x-te neue Marvel-Serie.
Auch übrigens eine ganz interessante Art, wie Jensen Ackles diese Neuigkeit per Instagram kundgetan hat:
Eric Kripke, Showrunner und Executive Producer von "The Boys", sagt zur Besetzung der Rolle:
"When I was a child, I had a crazy, impossible dream — to provide Jensen Ackles with gainful employment. I'm happy to say that dream has come true. Jensen is an amazing actor, an even better person, smells like warm chocolate chip cookies, and I consider him a brother. As Soldier Boy, the very first Superhero, he'll bring so much humor, pathos, and danger to the role. I can't wait to be on set with him again, and bring a bit of Supernatural to The Boys."
Die zweite Staffel von "The Boys" wird ab Freitag, dem 4. September 2020, über Amazon Prime Video zu sehen sein. Zunächst mit drei Folgen, ab dann wöchentlich mit einer neuen, bis dann am 9. Oktober mit der achten Episode das "epische Staffelfinale" steigen wird. Ich freue mich drauf!