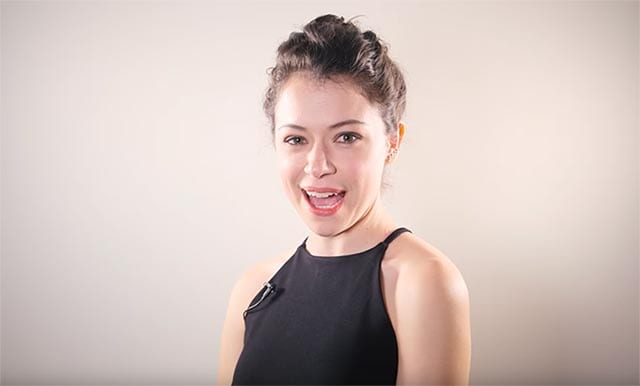 In ihren Rollen bei "Orphan Black" musste Tatiana Maslany bereits einige Gefühle spielen, für "The Late Show with Stephen Colbert" schenkt sie uns einige Reaktionen, die man wunderbar als GIFs nutzen kann. Leider hat der YouTube-Channel nicht die Option des Abspeicherns der bewegten Bilddateien, aber der Sketch an sich ist ganz nett.
"With the extraordinary range Tatiana Maslany shows in 'Orphan Black,' we thought she would be the perfect person to create a bunch of reaction GIFs."
Tatiana Maslany Reaction GIFs!
Interessanter dürfte es morgen werden – dann startet nämlich die vierte Staffel von "Orphan Black"!
via: laughingsquid