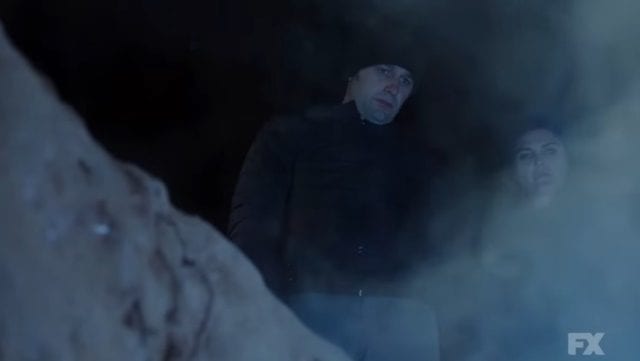 Schon bald kehrt das sovietische Spionageehepaar Elizabeth (Kerry Russell) und Philip Jennings (Matthew Rhys) auf unsere Bildschirme zurück, denn es steht die mittlerweile 5. Staffel The Americans ins Haus. Nach wie vor ist der FBI-Agent Stan Beeman den beiden "Fake-Amerikanern" auf der Spur, da kommt es nicht gerade gelegen, dass ihre Teenie-Tochter Paige sich in dessen Sohn verliebt. Es ist an der Zeit, dass Elizabeth und Philip sie trainieren, damit sie sich – im Fall der Fälle – selbst schützen kann.
"I can't sleep at night. I have nightmares." – Paige
Neben diversen Promos wurde nun auch der Trailer zur neuen Staffel veröffentlicht. Im First Look kommen zudem Schauspieler und Macher zu Wort.
Trailer
First Look
Promos: Fist
Formation
Schools Out
httpv://youtu.be/ 4qSEQ9-3LGc?showinfo=0

Am 7. März startet die 5. Staffel The Americans auf FX. Eine 6. Staffel ist für 2018 geplant.

-->