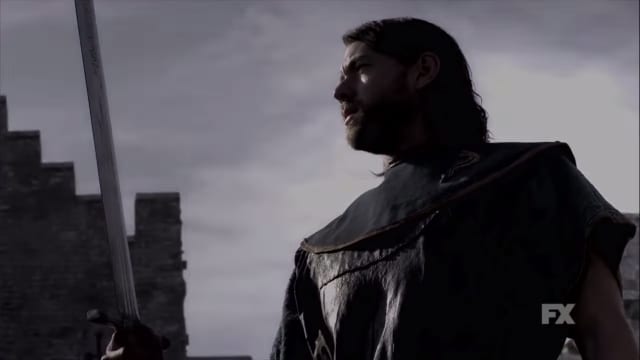 Am Dienstag, den 15. September, startet in den USA die neue Dramaserie The Bastard Executioner, die wir euch im August bereits vorgestellt haben. Nun gibt es einen neuen Teaser, der gerade durch das Voice over des Protagonisten Wilkin Prattle zwar extrem ruhig wirkt, doch dessen Bilder verdeutlichen, mit welcher Brutalität und welchem inneren Sturm der Hauptfigur die Serie daherkommt:
"I've tried to silence the bloody beast. But […] now vengeance is the only sound I hear."
Neben dem Trailer gibt es auch ein vom Cast der Serie kommentiertes Video, das die Stimmung und Handlung der mittelalterlich geprägten Geschichte wiedergibt und die Schauspieler sowie die von ihnen verkörperten Figuren vorstellt:
Mal abwarten, was FX uns für eine Geschichte präsentieren wird. Wir hoffen auf eine gelungene Serie mit ausdrucksstarken Bildern und einer Story, die überzeugt.