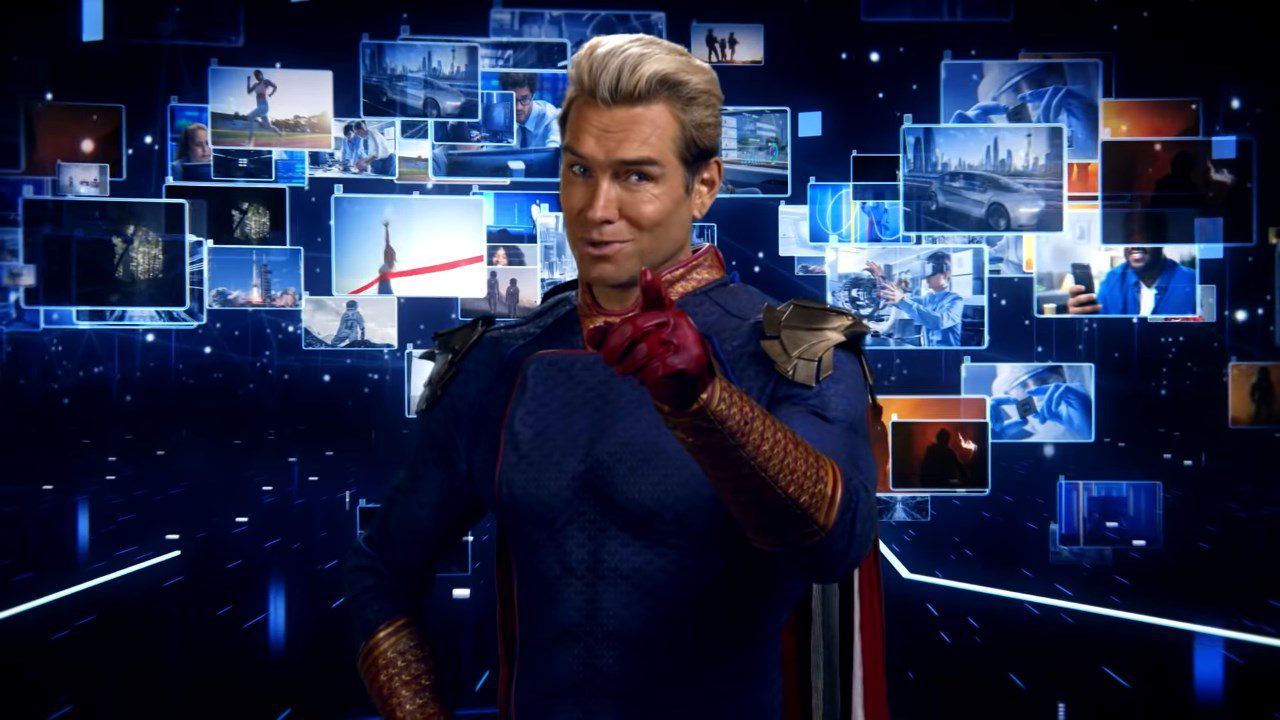 Die beliebte Superhelden-Satire "The Boys" macht derzeit mit einigen fiktiven Formaten innerhalb der Serienwelt auf sich aufmerksam. Nachdem erst kürzlich mit dem Song "Faster" von A-Train die Audio-Streamingplattform Voughtify vorgestellt wurde, folgt nun eine witzige Verballhornung von Disney+. In der Nachrichtensendung "Seven on 7" mit Moderator Cameron Coleman auf Vought News Network gibt es neben einer McDonald's-Anspielung auch Werbung für Vought+. Der Streamingdienst bietet neben allerlei Superheldenverfilmungen der Vought Studios auch einen an ESPN angelehnten Sportchannel und Entertainmentprogramme. Im weiteren Verlauf des Videos erhalten wir auch eine Blick auf die neue Superheldin Moonshadow.
"With Vought+, you have the power to control the greatest content in the world." – Homelander
Die fiktiven Beiträge erweitern das Vought-Universum auf unterhaltsame Weise. Ich bin gespannt, was als nächstes folgt.
"The Boys" ist auf Amazon Prime Video verfügbar. Ein Starttermin für die 3. Staffel steht derzeit noch nicht fest.
via: CBR