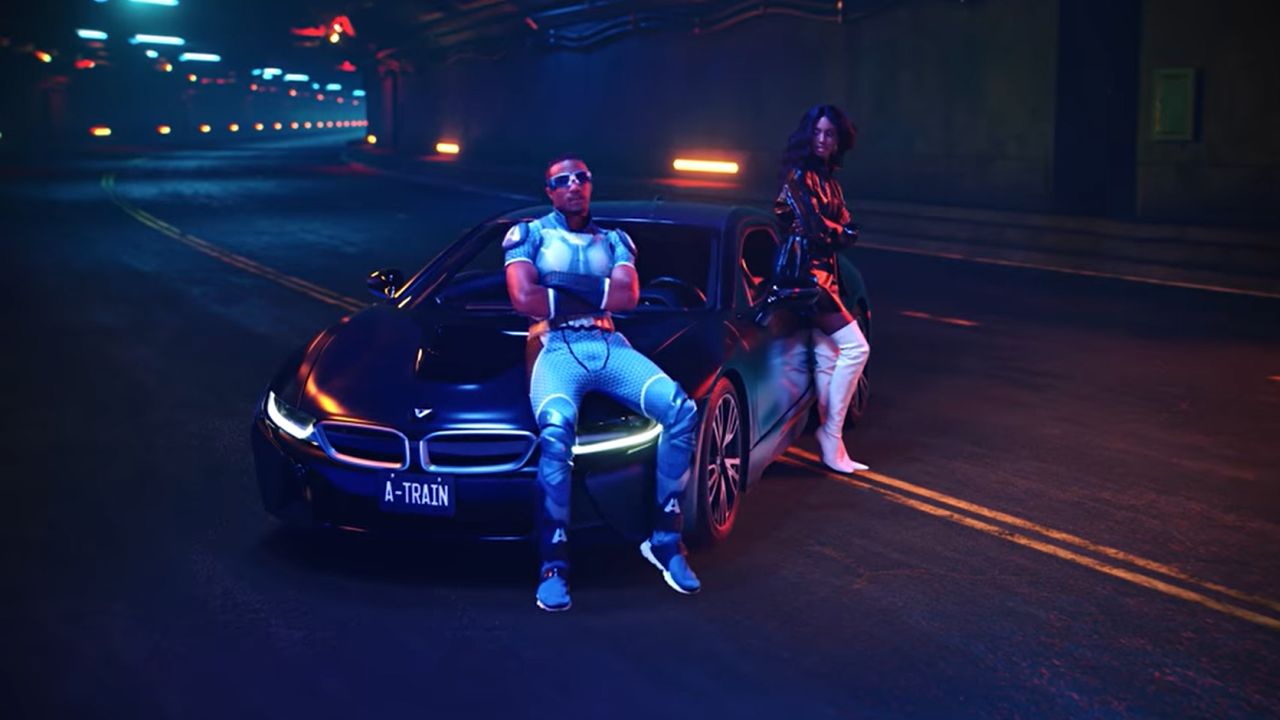 Während die dritte Staffel von "The Boys" noch auf sich warten lässt, hält Amazon Prime Video die Fans musikalisch bei Laune. Nach Starlights Popnummr "Never Truly Vanish" folgt nun ein Raptrack von A-Train, dem Speedster aus den Reihen der Superheldentruppe Seven. In dem "Faster" betitelten Track stellt er klar, wer hier der Schnellste ist.
"Faster than the speed of light, watching as your dreams take flight. I think I should stand and fight, then disappear into the night."
Die eingängige Single stammt von Serienkomponist Christopher Lennertz, wobei A-Train-Schauspieler Jessie T. Usher selbst am Text mitgeschrieben und diesen auch eingerappt hat. An seiner Seite ist die Sängerin Aimée Proal zu hören. Witzig ist auch der Hinweis am Ende des Videos, dass der Song auf dem fiktiven Musik-Streamingdienst Voughtify zu hören ist.
"The Boys" ist auf Amazon Prime Video verfügbar. Ein Starttermin für die 3. Season steht noch nicht fest.
via: CBR