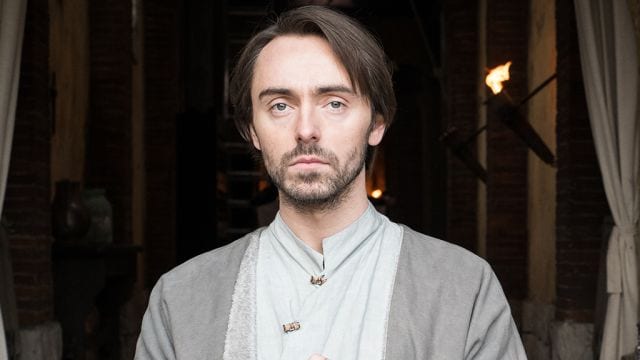 Da haben wir ihn nun, den ersten richtigen Trailer zu "The Last Kingdom", der neuen SciFi Serie bei BBC America und BBC Two. Im Mittelpunkt des 30 sekündigen Trailers steht David Dawson, einer der auch hierzulande bekannteren britischen Schauspieler der Serie. Er verkörpert King Alfred the Great und damit die wichtigste, reale Figur der Serie.
Den Ausstrahlung bei BBC America steht mit dem 10.Oktober schon seit längerem fest. Zu BBC Two schweigen sich die Verantwortlichen leider immer noch aus. Könnte da mal bitte einer an der Uhr drehen?
The Last Kingdom | One King. One England.
Foto: BBC America